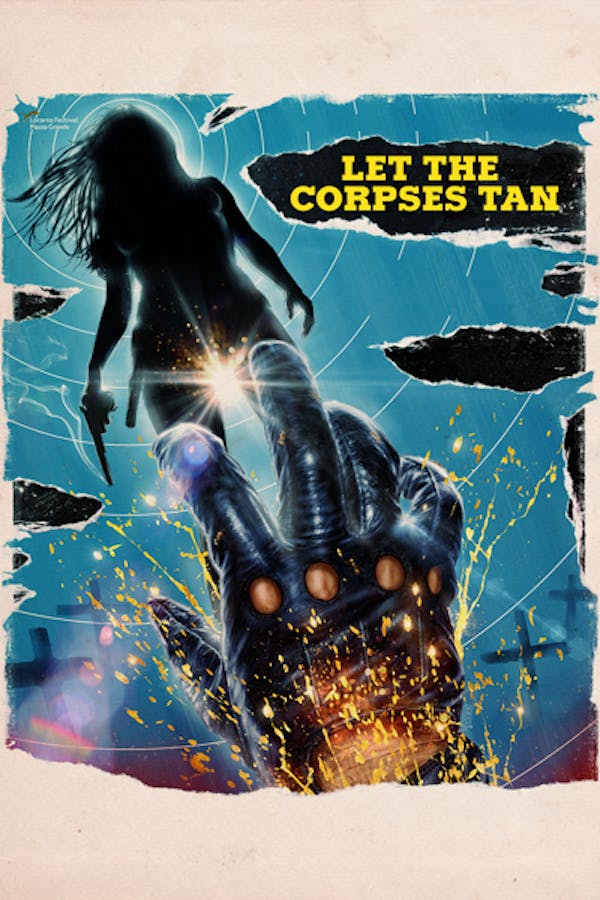 Let the Corpses Tan
Directed by Hélène Cattet, Bruno Forzani
During a beautiful Mediterranean summer, Rhino and his gang steal a cache of of gold. They believe they've found the perfect hideout: a remote and abandoned hamlet that has been taken over by a woman who is searching for inspiration. Unfortunately, surprise guests and two cops compromise their plan, and the heavenly place where wild happenings and orgies used to take place turns into a gruesome battlefield.
After stealing a truckload of gold bars, a gang of thieves engages in an all-day firefight with pursuing cops at the ruins of a remote Mediterranean hamlet.
Cast: Elina Löwensohn, Stéphane Ferrara, Bernie Bonvoisin
Member Reviews
This is what happens when you spend all day smelling your own farts and watching Tarantino movies.
This is what happens when you spend all day s
Heaps of style, sex and violence, gold bricks, acid trips. More of a crime and karma story than a horror, but well worth watching.
*sigh* Visually interesting and there's a really neat, interesting performance by Elina Löwensohn as a woman who realizes her summer guests are much more of a bad deal than her usual libertine household. But, as the consequences of their bank robbery pile up and the gunshots keeps happening (and we get weird flashbacks to a silhouetted woman being panted gold, whipped and then peeing gold on someone, to absolutely no effect on the rest of the movie) it all just becomes a blur of people turning on each other with no idea of why or who is with who at one point. It's not terrible, but it's a mess.