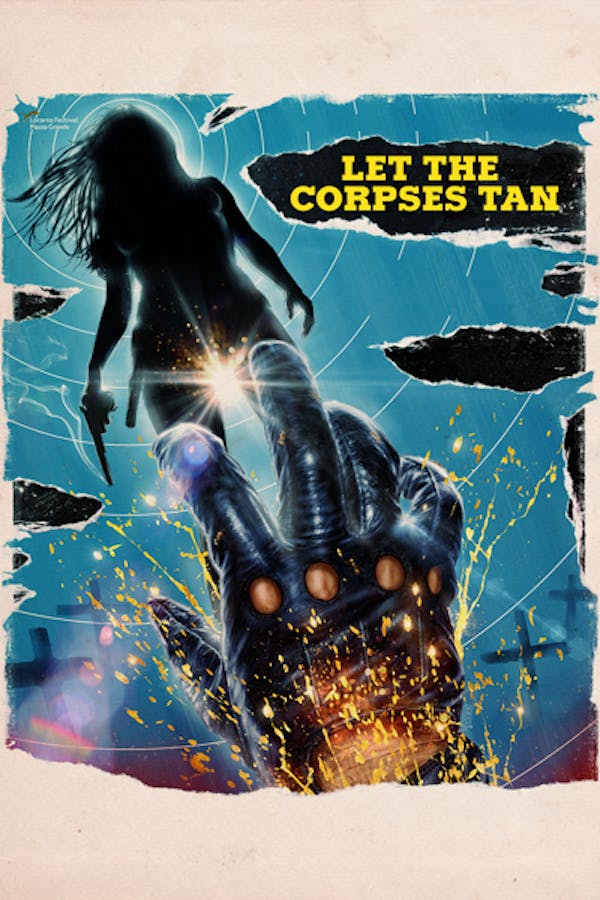 Let the Corpses Tan
Directed by Hélène Cattet, Bruno Forzani
During a beautiful Mediterranean summer, Rhino and his gang steal a cache of of gold. They believe they've found the perfect hideout: a remote and abandoned hamlet that has been taken over by a woman who is searching for inspiration. Unfortunately, surprise guests and two cops compromise their plan, and the heavenly place where wild happenings and orgies used to take place turns into a gruesome battlefield.
After stealing a truckload of gold bars, a gang of thieves engages in an all-day firefight with pursuing cops at the ruins of a remote Mediterranean hamlet.
Cast: Elina Löwensohn, Stéphane Ferrara, Bernie Bonvoisin
Member Reviews
2/5 - Beautifully shot, but I did not care for the threadbare plot.
Crazy visuals, cool style, definitely not for everyone