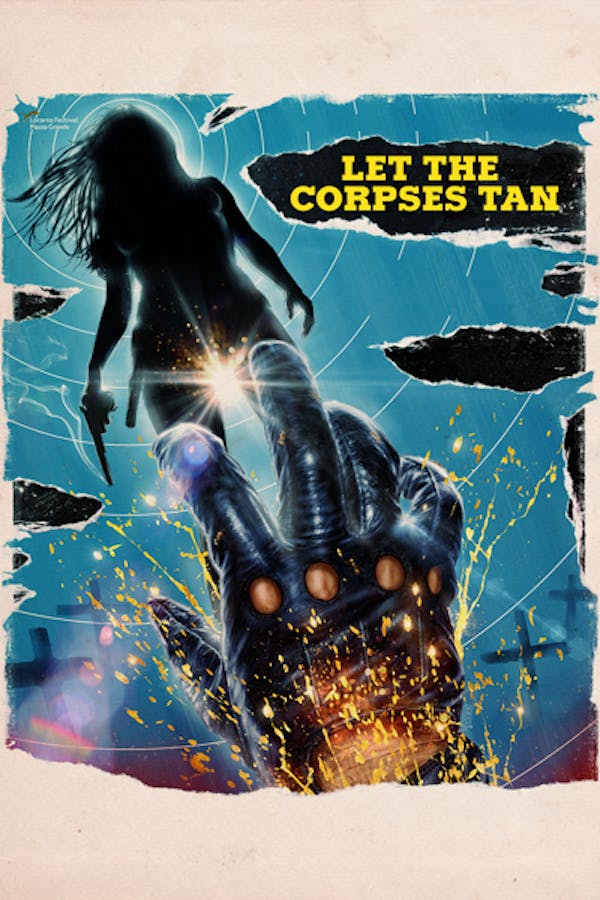 Let the Corpses Tan
Directed by Hélène Cattet, Bruno Forzani
During a beautiful Mediterranean summer, Rhino and his gang steal a cache of of gold. They believe they've found the perfect hideout: a remote and abandoned hamlet that has been taken over by a woman who is searching for inspiration. Unfortunately, surprise guests and two cops compromise their plan, and the heavenly place where wild happenings and orgies used to take place turns into a gruesome battlefield.
After stealing a truckload of gold bars, a gang of thieves engages in an all-day firefight with pursuing cops at the ruins of a remote Mediterranean hamlet.
Cast: Elina Löwensohn, Stéphane Ferrara, Bernie Bonvoisin
Member Reviews
An elaborate standoff with the artsy-fartsy-ness dialed up to 11. Between the close-ups, the shadows, the flashbacks, the double-crosses, and all the characters being identical sweaty Frenchmen, I could not follow the story at all - but really who cares? It was a wild 90min.
Turn on, tune in, drop out. Watch this movie ready for some experimenting, and do a little experimenting yourself.
Expected a little more from a movie with Harrison Ford and Matthew McConahaugh look-a-likes, but not bad at all