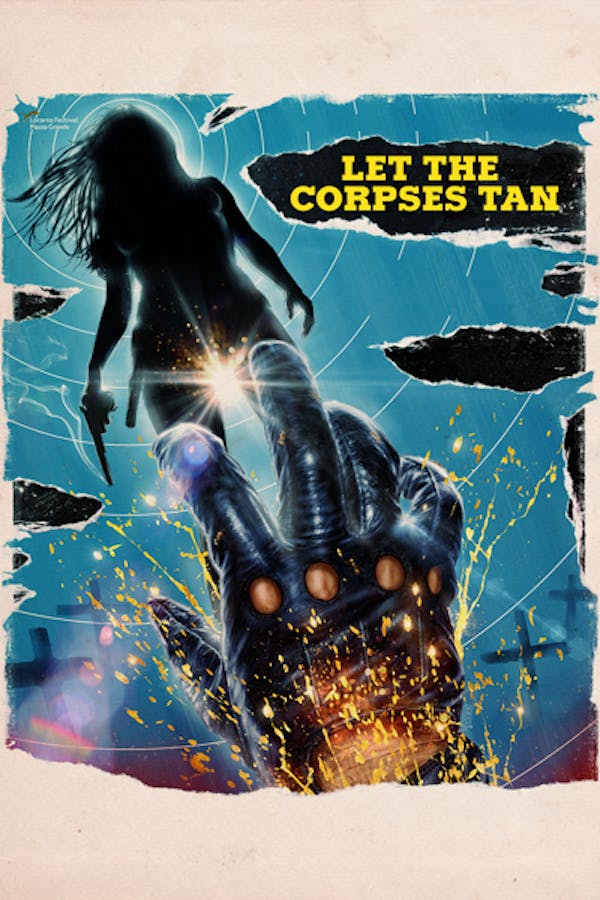 Let the Corpses Tan
Directed by Hélène Cattet, Bruno Forzani
During a beautiful Mediterranean summer, Rhino and his gang steal a cache of of gold. They believe they've found the perfect hideout: a remote and abandoned hamlet that has been taken over by a woman who is searching for inspiration. Unfortunately, surprise guests and two cops compromise their plan, and the heavenly place where wild happenings and orgies used to take place turns into a gruesome battlefield.
After stealing a truckload of gold bars, a gang of thieves engages in an all-day firefight with pursuing cops at the ruins of a remote Mediterranean hamlet.
Cast: Elina Löwensohn, Stéphane Ferrara, Bernie Bonvoisin
Member Reviews
I assumed from the description this was going to be some kind of occult movie. It's not. At all. It's a euro trash western with amazing visuals. Very entertaining, but I found the final sequence too long and confusing.
This was not really a horror film but rather an artsy film. It kind of dragged with the story line and seemed to last forever but I do appreciate the artistic concepts in it.
An incredibly stylish crime thriller with frequent flashes of surreal imagery, this Belgian production is NOT to be missed by any fan of the artsier gialli. In truth, I would give it a 4.8, docking 1/5 of a skull for the slightly confusing and hurried ending, but even the more tangled parts of this flick are so dazzling I can't be too hard on it.
This isn't a horror film but rather a film noir in the ultraviolent style of a Jim Thompson ("The Killer Inside Me," etc.) or the like. If some few critics have mistaken it for a horror film, it's likely due to the surreal and grotesque imagery in it, the raw violence, and the very dark, twisted main characters. But, really, it's a film noir in retro style that seems to be based on a French language crime novel from the early 1970s. The plot's also classic noir: a gold robbery brings in the police, things head south in a hurry and various members of the gang turn on each other while fighting a sole survivor cop whose partner was brutally murdered when they went to investigate the gang's hideout. I liked this, although some of the artsy stuff was a bit much at times (which is why I am docking a skull off my score). But, when it sticks to the basic noir plot, it's great.
Lots of points for retro style, but the 'climax' dragged on FOREVER.