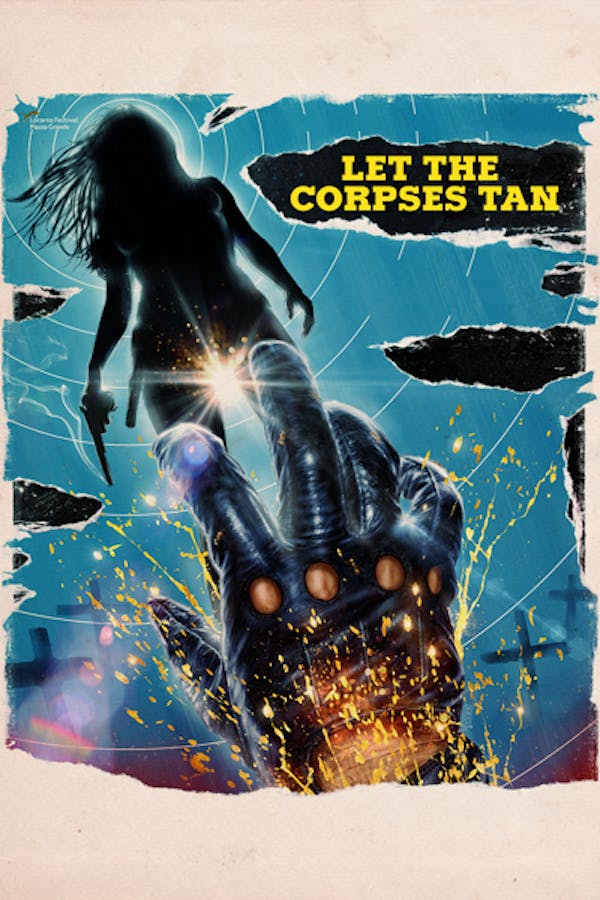 Let the Corpses Tan
Directed by Hélène Cattet, Bruno Forzani
During a beautiful Mediterranean summer, Rhino and his gang steal a cache of of gold. They believe they've found the perfect hideout: a remote and abandoned hamlet that has been taken over by a woman who is searching for inspiration. Unfortunately, surprise guests and two cops compromise their plan, and the heavenly place where wild happenings and orgies used to take place turns into a gruesome battlefield.
After stealing a truckload of gold bars, a gang of thieves engages in an all-day firefight with pursuing cops at the ruins of a remote Mediterranean hamlet.
Cast: Elina Löwensohn, Stéphane Ferrara, Bernie Bonvoisin
Member Reviews
A death culture masterpiece served up with hefty portions of spaghetti lovingly covered in a succulent meaty blood red sauce. A grand banquet of the flawed mortal and masterfully manipulative diabolical.
Beautifully filmed. Gorgeous shots throughout. Has the feel of a spaghetti western. Definitely not horror in my humble opinion. Lovely to see Elina again. Not really my cup of tea but I think other people would really enjoy it. Did I mention beautiful scenery?
Life defining, stylish and cooler than most modern films. This is just a film that deserves every praise it gets.