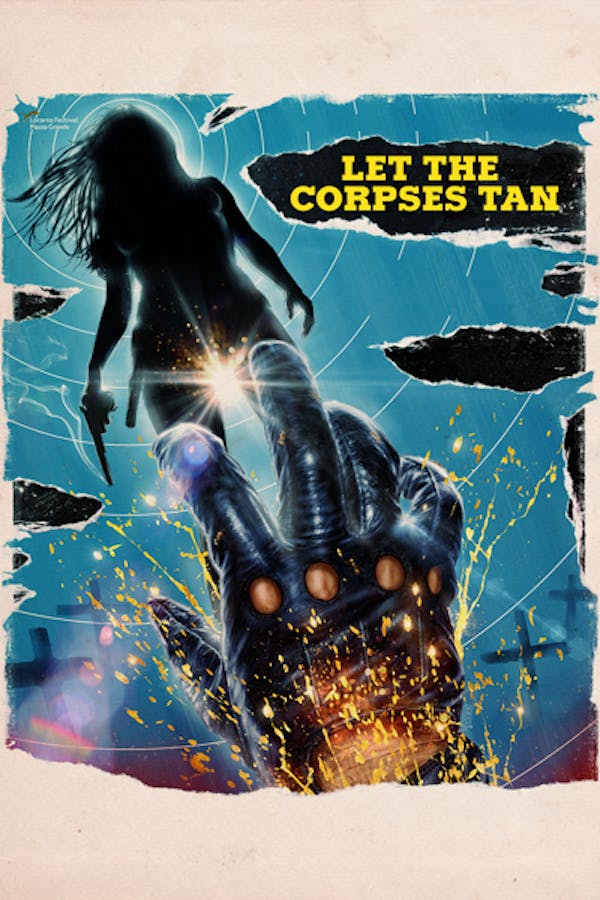 Let the Corpses Tan
Directed by Hélène Cattet, Bruno Forzani
During a beautiful Mediterranean summer, Rhino and his gang steal a cache of of gold. They believe they've found the perfect hideout: a remote and abandoned hamlet that has been taken over by a woman who is searching for inspiration. Unfortunately, surprise guests and two cops compromise their plan, and the heavenly place where wild happenings and orgies used to take place turns into a gruesome battlefield.
After stealing a truckload of gold bars, a gang of thieves engages in an all-day firefight with pursuing cops at the ruins of a remote Mediterranean hamlet.
Cast: Elina Löwensohn, Stéphane Ferrara, Bernie Bonvoisin
Member Reviews
Brings to mind the YouTube series Every Frame A Painting. Each shot and sequence is so stylized and choreographed that it's difficult to fathom how complicated the production process must have been. But it's so relentless that it becomes overwhelming and the final third lacks the interest of the setup. Definitely still worth watching.
Really gorgeous film. If you like spaghetti westerns and the films of Jesus Franco, this will be right up your alley. I enjoyed this way more than the directors' last movie, which I found incomprehensible. Contrary to what many of the other reviews here are stating, Let the Corpses Tan is a pretty straightforward shoot-em-up.
Not a bad film in the least,but the cover and title make it seem like a Lucio Fulci film when really its more of a weird Quentin Tarantino movie.Again,not a bad movie and its very entertaining...just don't let the cover/title fool you!
I can't get enough of this movie! I've watched it like seven fuckin' times! Six skulls!
Well it's definitely a French film lol. Good violence and weird imagery tho.