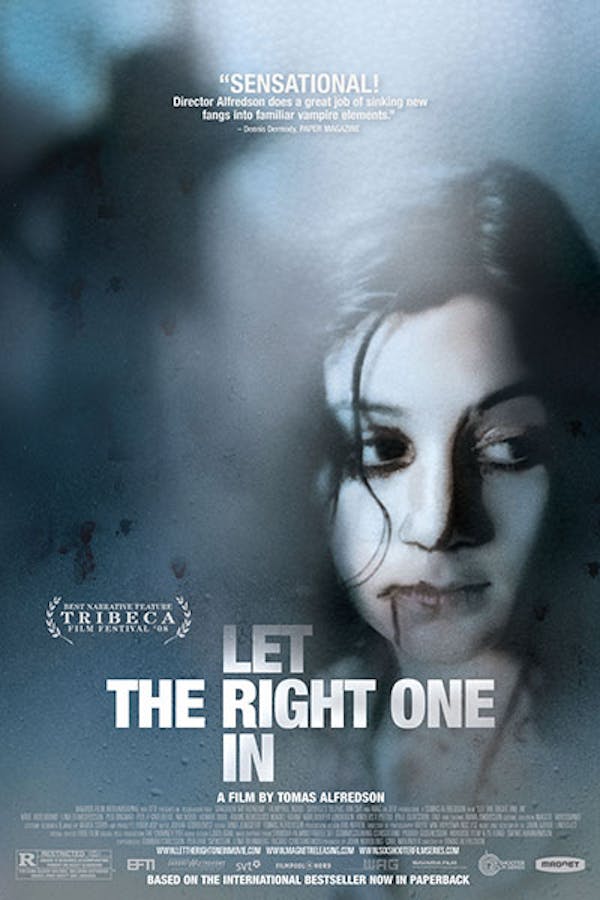 Let The Right One In
Directed by Tomas Alfredson
A bullied boy befriends, then falls for a vampire girl in this recent horror hit from Sweden. When 12-year-old Oskar meets Eli he feels his wish for a friend has come true. But why can't Eli come out to play during the day? And why's her dad running a down-low blood drive in the woods? Once Oskar figures it out, a subtle romance begins. But murders soon begin to attract attention, and Eli knows she has to hit the road. LTROI mixes a touching story of two outsiders who find each other with some truly vicious vampire thrills to create a modern horror classic. Contains strong language, violence and gore.
A bullied boy befriends, then falls for a vampire girl in this recent horror hit.
Cast: KÃ¥re Hedebrant, Lina Leandersson, Per Ragnar
Member Reviews
This film just looks gorgeous and the whole cast just fits everything in this film. Incredible. Having watched the American remake, I could appreciate the story but like many remakes felt like I was being cheated out of something. This film is just beautiful on so many levels. Its a film that you can put on and just take in without really having to engage too much as the story unravels at a steady but conclusive pace. Would be a great winter film, with the fire roaring away in the background. I cant get the snow out my head!
Really creepy and strangely romantic story. Much more subtle than the American remake. Recommended viewing.
Great film, dark plot, amazing story... bit slow tho. imo
Marvellous film. Moving. Scary.
This film is utterly moving in a disturbing way. Much more gruesome of what I thought it would be, but counterbalance with the right dose of humanity, love and understanding!