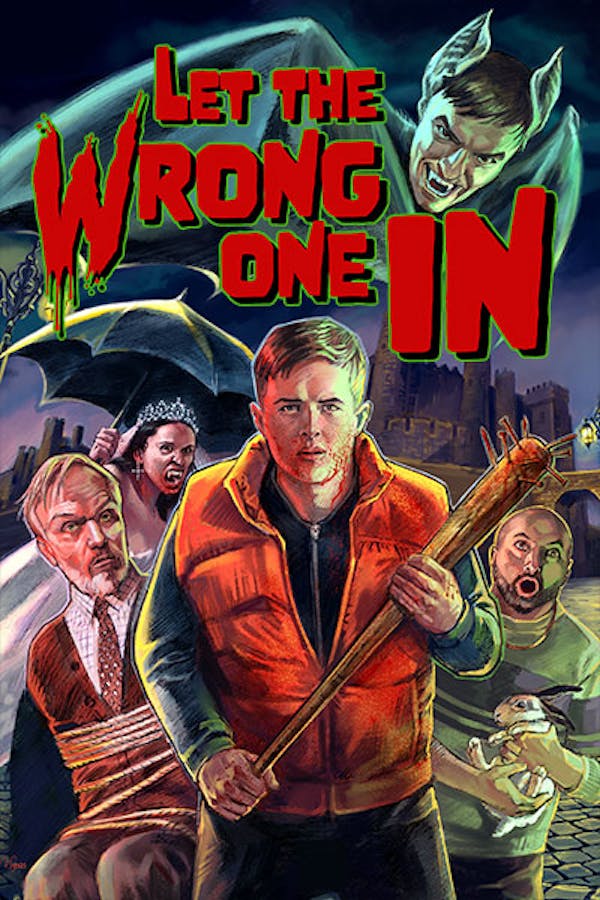 Let the Wrong One In
Directed by Conor McMahon
Let the Wrong One In follows young supermarket worker Matt, who is a little too nice for his own good. When he discovers that his older, estranged brother Deco has turned into a vampire, he's faced with a dilemma: Will he risk his own life to help his sibling, with blood being thicker than water? Or will he stake him before he spreads the infection further? The film stars upcoming Irish talent Karl Rice and Eoin Duffy, along with Buffy the Vampire Slayer icon Anthony Head, in the role of Henry; a taxi driver with a sideline in vampire hunting.
Matt may be a sucker, but when his brother becomes part of a growing vampire problem in Dublin, he's faced with the dilemma of saving or slaying him.
Cast: Karl Rice, Eoin Duffy, Hilda Fay, Anthony Head, Lisa Haskins
Member Reviews
Bloody good fun!! 👍 👏 Good laughs and bloodshed!
So funny and cool I loved it!!
Not as good as the poster and really reptitive, but it has some yuks.
This was so dam funny to watch. Though it was a long watch it was not boring one bit and I enjoyed every bit of the comedy it had.