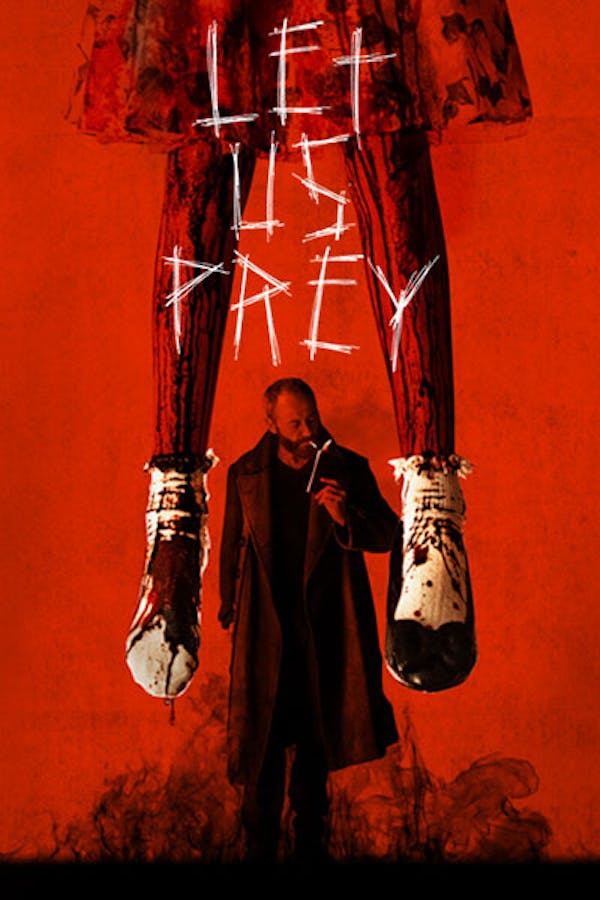 Let Us Prey
Directed by Brian O'Malley
A man brought to a police station possesses everyone's darkest secrets. He knows what the sheriff's hiding in his house, what the drunk driver did only hours before and the horrific trauma that haunts a female rookie (THE WOMAN's Pollyanna McIntosh). As the cops try to figure out who or what he is, they soon realize deadly retribution awaits anyone who stands in his way. Cleverly mixing elements of Stephen King's STORM OF THE CENTURY and NEEDFUL THINGS with John Carpenter's ATTACK ON PRECINCT 13, this violent chiller is definitely not for the easily disturbed.
A man brought to a police station possesses everyone's darkest secrets.
Cast: Liam Cunningham, Pollyanna McIntosh, Bryan Larkin
Member Reviews
Good actors for such a slow predictable plot.
Was hoping it'd be great with the 2 main stars but sadly it wasn't.
A low budget horror movie that delivers a good smattering of gore and violence. The movie uses great practical effects, Chekhov's gun is used effectively (a thing modern movie's tend to mess up) and the gay uber religious shotgun wielding police chief is the star of the show, he brings the show to a crescendo by the end of the movie with his brand of creepy over the top acting. Good movie, check it out.
3.5/5 Skulls. Assualt on Precinct 13 meets an episode of Tales from the Crypt. I really enjoyed it. It's portrayal of a certain well known figure was really interesting. Loved the idea of people damning themselves. The only element I didn't care for was the doctor character....without saying too much he was a bit cartoonish.