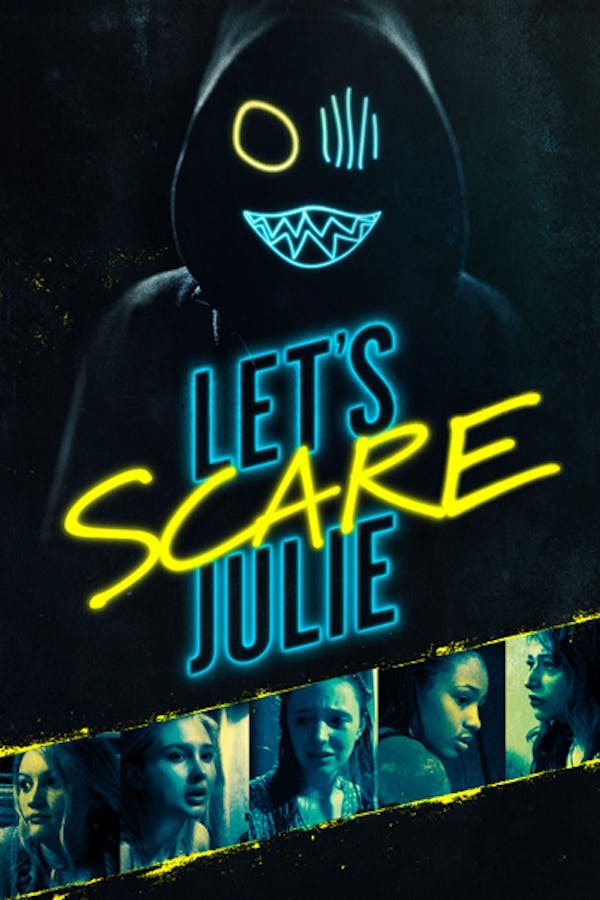 Let's Scare Julie
Directed by Jud Cremata
Everyone loves a good scare ... but when a group of teen girls sets out to scare their reclusive new neighbor, what seems like a simple prank goes horribly wrong ... and not all of them will make it home in Let's Scare Julie, a white-knuckle thriller filmed in one uninterrupted, terrifying take.
A group of teen girls set out to scare their reclusive new neighbor until their simple prank goes horribly wrong.
Cast: Troy Leigh-Anne Johnson, Isabel May, Odessa A'zion
Member Reviews
Don't watch it. Totally sucks.
Terribly boring! Don't bother! I kept fast-forwarding and it didn't get better.
the first THIRD of this movie is 5 young actors and a child, all who cannot act, have a very boring conversation, with no sound. no score, so sound effects, nothing, just their shitty conversation. it also sounds like there was no real script here, they just told these actors to wing it, and they did. no one in this film knows how to act, nor are they given any actual material to work with. it's like the director had 10 minutes of actual content and ideas, and said 'how can i make this 90 minutes'. holy shit this is bad. and i feel bad for the actors here, because its not their fault. they're young and new and need actual DIRECTION, not some doofus behind the camera just trying to get it done ASAP instead of correct.
I don't know what I just watched personally this was a terrible movie very confused terrible ending everything was terrible.
I feel like there's a genuinely interesting movie in here, it's just buried under layers of incomprehensible bullshit. I would rather have blatant exposition than confusing conversations!