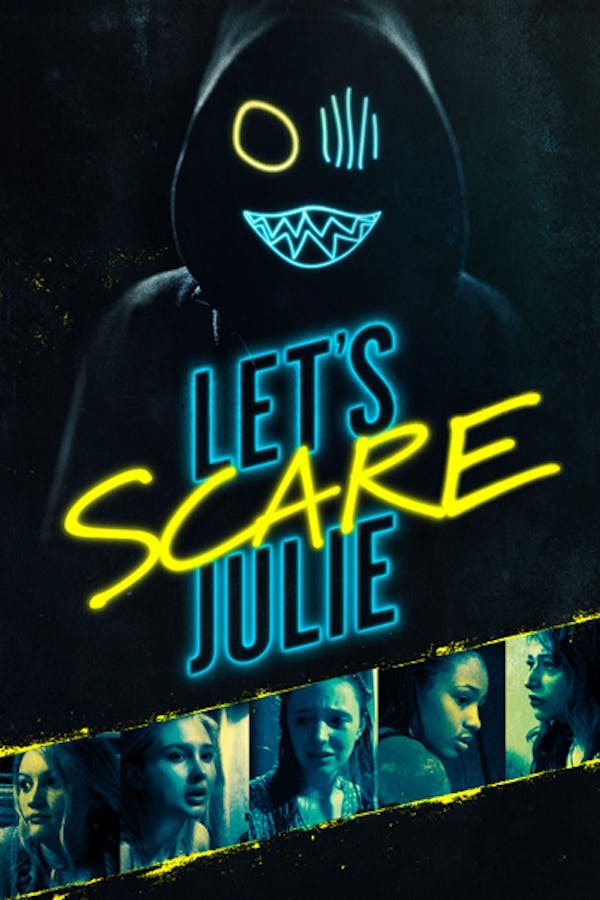 Let's Scare Julie
Directed by Jud Cremata
Everyone loves a good scare ... but when a group of teen girls sets out to scare their reclusive new neighbor, what seems like a simple prank goes horribly wrong ... and not all of them will make it home in Let's Scare Julie, a white-knuckle thriller filmed in one uninterrupted, terrifying take.
A group of teen girls set out to scare their reclusive new neighbor until their simple prank goes horribly wrong.
Cast: Troy Leigh-Anne Johnson, Isabel May, Odessa A'zion
Member Reviews
It's no masterpiece, but it's much better than it's getting credit for here. The characters are believable and realistically annoying, and it's very well shot. If you don't like atmosphere or indirect action, this won't be for you, but it's good.
I will give it props for the camera tricks to make it seem like single take footage, but everything else involved was papercuts under your fingernails bad. Save yourself time and just know that bullying is bad, be excellent to each other, and party on. The end.
Not only do we have an entire film, well-shot, well-acted, DONE IN A SINGLE TAKE -- but we have a multilayered story of flippant teen friends (all portrayed with the utmost believability), avenging spirits, mysterious neighbors, and bitter regret that builds tension better than many films that take the liberty of cutting away whenever they feel like it. A technical marvel and a VERY successful horror story in one! Who the heck knew? Not the preponderance of the Shudderati, obviously.
Don't even waste your time lol
Girl needs better friends.