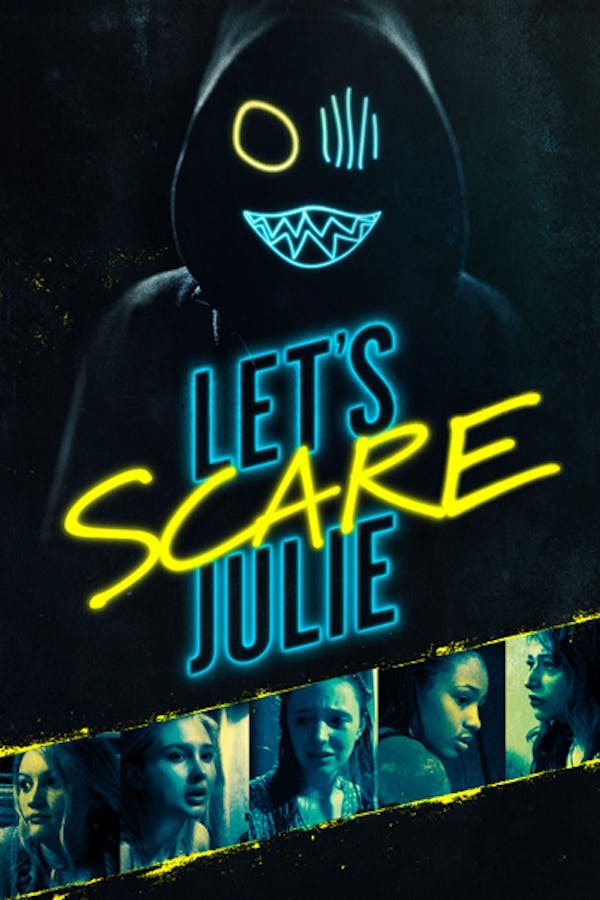 Let's Scare Julie
Directed by Jud Cremata
Everyone loves a good scare ... but when a group of teen girls sets out to scare their reclusive new neighbor, what seems like a simple prank goes horribly wrong ... and not all of them will make it home in Let's Scare Julie, a white-knuckle thriller filmed in one uninterrupted, terrifying take.
A group of teen girls set out to scare their reclusive new neighbor until their simple prank goes horribly wrong.
Cast: Troy Leigh-Anne Johnson, Isabel May, Odessa A'zion
Member Reviews
Honestly it wasn't that bad, but the ending was a bit rushed and you kind of have to guess what happened.
Single take format kinda kills the movie for me. The first half hours is slumber party bull that you can skip. Just a very dull movie.
A group of white popular girls...tell a black girl to get a key so they can prank the ugly girl across the street...fun
What it does for pulling you into the protagonist's world, creating characters, and atmosphere, it does well. Much of this is through the true-to-life acting and one-shot-ish camera work ['ish' because there's several obvious cuts in a group scene--continuity must have been hard with everyone in the shot!], which does leave a lot off screen. With the concluding act, I almost wish more was left off screen. This movie is swinging for the fences of bigger budget horror flicks and comes close--but the conclusion maybe suffers from not having the same kind of budget. It does deliver the energy of the kind of horror movie that's fun to watch with a group and the intimacy of the one-shot focus on one character gives the intimacy of a Paranormal Activity type found footage film. While I think it would have been ideal when I was watching horror movies with teen girl friends, and I do appreciate that, in representation it's kind of a modern Slumber Party Massacre, I wish some reveals at the end were dialed back and some in the middle were played up more. Three skulls for a movie I don't regret watching but think could have used a bigger budget or a little more fine tuning on what it's able to deliver.