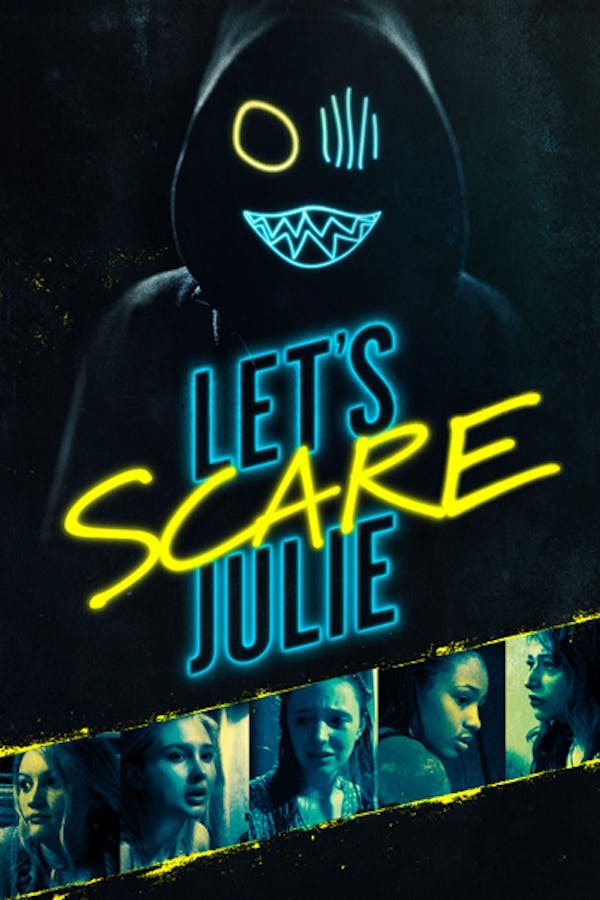 Let's Scare Julie
Directed by Jud Cremata
Everyone loves a good scare ... but when a group of teen girls sets out to scare their reclusive new neighbor, what seems like a simple prank goes horribly wrong ... and not all of them will make it home in Let's Scare Julie, a white-knuckle thriller filmed in one uninterrupted, terrifying take.
A group of teen girls set out to scare their reclusive new neighbor until their simple prank goes horribly wrong.
Cast: Troy Leigh-Anne Johnson, Isabel May, Odessa A'zion
Member Reviews
Almost didn't watch because of the low skull rating but I'm glad I did. That said, I think I enjoyed it *more* because of coming in with a lower expectation than I would have coming in neutral. What makes this movie work IS the one-take method. The story is uninspired and if it had been filmed as normal it would have been more obviously bad. So now it leaves me wanting. Give me an 85 minutes continuous shot horror film with a GOOD story and that would really butter my gears. . . I also want to note on the element of imagination. I see a lot of reviewers saying they want to See the action not imagine it, but I actually found the "less is more" approach refreshing. So often as soon as horror films show the horror it looses its edge. Something about having a character confusingly mention "they went through the floor" put me on edge way more than seeing the effect would have done. . . . I gave it one extra Skull to try to balance out some of what I feel are unfair 1-skull ratings. This is more honestly a 2-3 skull watch depending on where one falls of the good/bad side of it.
This was a pretty unfortunate film. The acting is believable in a teenage girl freaking out sense, but the storyline just really isn't there. It's great if you like imagining what happens rather than ever getting to see it. All around, definitely a skip.
what if we tried scaring the viewer instead??
Let's Scare Jessica to Death (1971) did this way better.