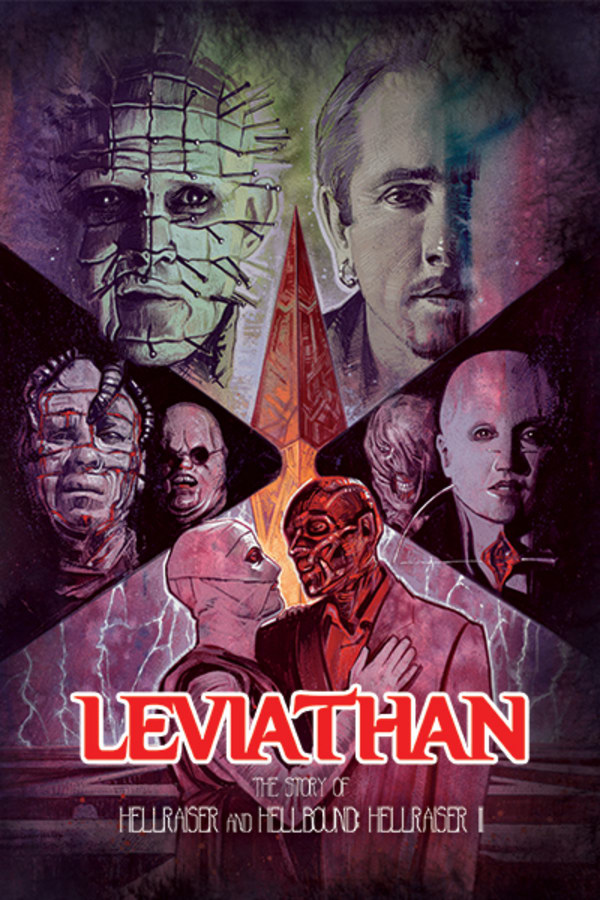 Leviathan: The Story of Hellraiser Part 1
Directed by Christopher Griffiths, Gary Smart
LEVIATHAN: THE STORY OF HELLRAISER is a feature length documentary uncovering the history and the making of Clive Barker's 1987 cult horror classic HELLRAISER. Featuring never-before-seen photos and clips from those who were on set and interviews with key cast and crew including; Christopher Figg, Geoff Portass, Bob Keen, Doug Bradley, Clare Higgins, Andrew Robinson, Simon Bamford, Nicholas Vince and many more.
A feature length documentary uncovering the history and the making Hellraiser
Cast: Doug Bradley, Andrew Robinson, Clare Higgins, Geoff Portass
Member Reviews
A fine documentary on the making of the first Hellraiser movie . Packed with info . I was hoping to see some recent Clive Barker footage about the movie ( the Barker interviews were all archival ) . It was good to hear the explanation about The Engineer cenobite's sloppy FX shot . Very honest .
Started off good but then I realised it's part 1 of 2 so I'll wait and see if part 2 becomes available before continuing...
I have always been a die hard fan of the original 2 films, and well acquainted with the remainder. I am a special FX artist, an actor, a director, a writer, and a lifelong fan of Clive Barkers works. Any and all information I can gather on the subject of Clive and how his art came to be I happily soak up like a sponge. This film sheds light on the creative process more so than any other behind the scenes footage or documentary. Instead of just telling you how they did it, and they do that, they tell you how it felt in a very deep way. 10 out of a possible 10 Goldblums.
Interesting documentary. I hope Shudder gets hold of part 2 soon.
An interesting discussion of the production of Hellraiser. Talk on SFX was particularly illuminating.