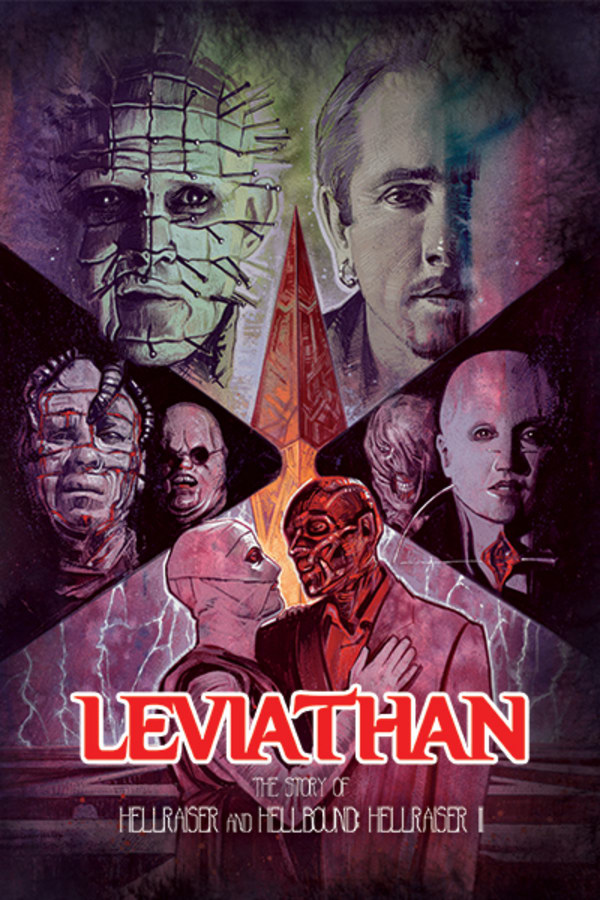 Leviathan: The Story of Hellraiser Part 1
Directed by Christopher Griffiths, Gary Smart
LEVIATHAN: THE STORY OF HELLRAISER is a feature length documentary uncovering the history and the making of Clive Barker's 1987 cult horror classic HELLRAISER. Featuring never-before-seen photos and clips from those who were on set and interviews with key cast and crew including; Christopher Figg, Geoff Portass, Bob Keen, Doug Bradley, Clare Higgins, Andrew Robinson, Simon Bamford, Nicholas Vince and many more.
A feature length documentary uncovering the history and the making Hellraiser
Cast: Doug Bradley, Andrew Robinson, Clare Higgins, Geoff Portass
Member Reviews
This is a great look at how such an influential movie was made. I've never seen any Hellraiser film (too chicken, don't like gore), but I know how important the series has been to the horror genre. This documentary is great in showing me what I've missed
Cute, but not as insightful as I had hoped. It may be a setup for the 2nd part, but it was more reminiscing than it was information being presented. The historical aspects for discussions is what keeps it moving and I'm hoping the second of the pair delves deeper. I love the Hellraiser series and it kept me interested but it was a bit slow.
Not bad, but a little bit slow. I expected somethings unknown that I wouldn't have known but nearly everything they were talking about I've been pretty much aware of for a while.
Disappointed this is only the first part as the second film is probably the best in the series. Oh well!
A fine documentary on the making of the first Hellraiser movie . Packed with info . I was hoping to see some recent Clive Barker footage about the movie ( the Barker interviews were all archival ) . It was good to hear the explanation about The Engineer cenobite's sloppy FX shot . Very honest .