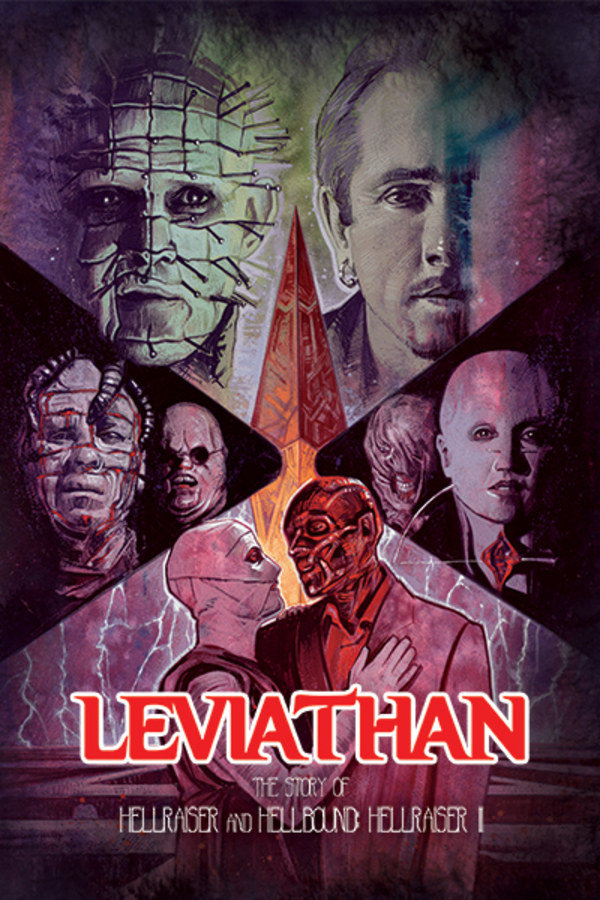 Leviathan: The Story of Hellraiser Part 2
Directed by Christopher Griffiths, Gary Smart
LEVIATHAN: THE STORY OF HELLRAISER is a feature length documentary uncovering the history and the making of Clive Barker's 1987 cult horror classic HELLRAISER. Featuring never-before-seen photos and clips from those who were on set and interviews with key cast and crew including; Christopher Figg, Geoff Portass, Bob Keen, Doug Bradley, Clare Higgins, Andrew Robinson, Simon Bamford, Nicholas Vince and many more.
A feature length documentary uncovering the history and the making Hellraiser
Cast: Doug Bradley, Andrew Robinson, Clare Higgins, Geoff Portass
Member Reviews
SIMPLY GREAT!! If your a Hellraiser fan this is a MUST SEE documentary!
Loved this doc. A newfound appreciation for Hellraiser was born from it!
Interesting talking head style documentary on the making of the classic first and second films in the Hellraiser franchise.
This second part is much better than the first. Which is a little odd because it mostly focuses on Hellbound: Hellraiser 2, which I think is slightly inferior to the first film. But it really dives deeply into the writing of the film, which the first part of the document doesn't do so well with the original Hellraiser. Perhaps that's because they couldn't get Clive Barker to take part in the doc so he wasn't around to comment on the first film and the second film's writer/direct were available. In any event, I enjoyed this.
I've watched quite a few of these making-of horror movies here on Shudder lately. This one has got to be the most boring one. I love the first two Hellraiser movies, but this documentary is really not interesting enough to warrant you sitting through almost 3 hours of the special effects people and the extras recalling how they made some prop. They're excellent horror movies, but this documentary is just too boring. It's also hard to stomach the super overly dramatic attempts at creepy music and the narrator's voice throughout the whole documentary series. Maybe it's good to throw on in the background while you work away on something else, but giving it your full attention may lead to you wanting to turn this off in favor of something more exciting. That's just my two cents.