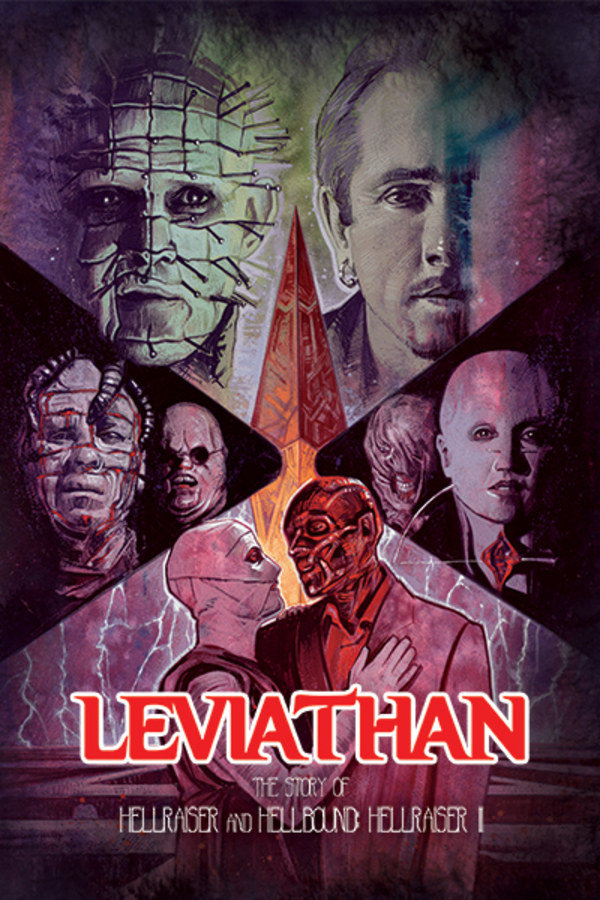 Leviathan: The Story of Hellraiser Part 2
Directed by Christopher Griffiths, Gary Smart
LEVIATHAN: THE STORY OF HELLRAISER is a feature length documentary uncovering the history and the making of Clive Barker's 1987 cult horror classic HELLRAISER. Featuring never-before-seen photos and clips from those who were on set and interviews with key cast and crew including; Christopher Figg, Geoff Portass, Bob Keen, Doug Bradley, Clare Higgins, Andrew Robinson, Simon Bamford, Nicholas Vince and many more.
A feature length documentary uncovering the history and the making Hellraiser
Cast: Doug Bradley, Andrew Robinson, Clare Higgins, Geoff Portass
Member Reviews
Good documentary but would of been great if Clive Barker would of been in it!
To bad theres no Clive, but still really informative for sure a bit to long.
A great continuation to Part 1 for this lovely, funny, much-needed documentary. I'm still quite curious on how the franchise would've gone if Claire Higgins had agreed to continue being Julia and take over the franchise as its original intended villain. A documentary should be made about Hell on Earth and Bloodline detailing the tonal shift and vice grip Miramax has on the franchise while going further in-depth to Kevin Yagher's original cut of Bloodline. In the great words of Bob Keen, which should be sent out as a message to Miramax/Dimension Films: "Stop making Hellraiser films unless if you're going to make good ones, they're fucking shit."
Shudder kicks ass with it's documentary selection.