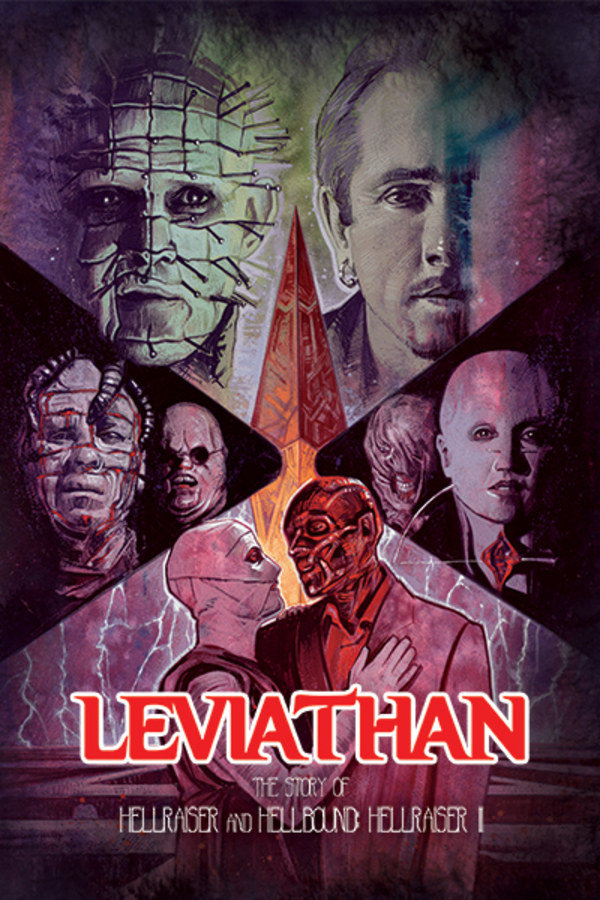 Leviathan: The Story of Hellraiser Part 2
Directed by Christopher Griffiths, Gary Smart
LEVIATHAN: THE STORY OF HELLRAISER is a feature length documentary uncovering the history and the making of Clive Barker's 1987 cult horror classic HELLRAISER. Featuring never-before-seen photos and clips from those who were on set and interviews with key cast and crew including; Christopher Figg, Geoff Portass, Bob Keen, Doug Bradley, Clare Higgins, Andrew Robinson, Simon Bamford, Nicholas Vince and many more.
A feature length documentary uncovering the history and the making Hellraiser
Cast: Doug Bradley, Andrew Robinson, Clare Higgins, Geoff Portass
Member Reviews
Could have probably used a bit of editing (as others have noted, some guests go on too long with somewhat inane stories) but a nice companion to part one and an interesting look at two movies that I have not watched often enough. Would have been interesting if Claire Higgins went on as Julia rather than the series immediately becoming unwatchable with every other release, including the infamous "NO!" shot-in-a-two-weeks (or less) "Gotta make this film to keep the rights to a franchise we keep shitting on." Alas! At least the movies kept Douglas Bradley working. When a Hellraiser film wasn't being made, he had to be in bollocks like the "Wrong Turn" movies. That's a fate I would wish on no actor or actress.
Loved everything about this documentary ❤️
Good doc. A little rough around the edges (certain interviewers ramble a bit and their pauses could've been cut down, especially because some of the anecdotes are a tad unnecessary or not as interesting as others) but overall very informative. I was disappointed Barker was not in this, but perhaps because I have not watched Part 1 as of yet, and he wasn't as involved in Hellbound, maybe this is why. Also Ashley Laurence's absence was somewhat disappointing.
Good documentary but would of been great if Clive Barker would of been in it!
To bad theres no Clive, but still really informative for sure a bit to long.