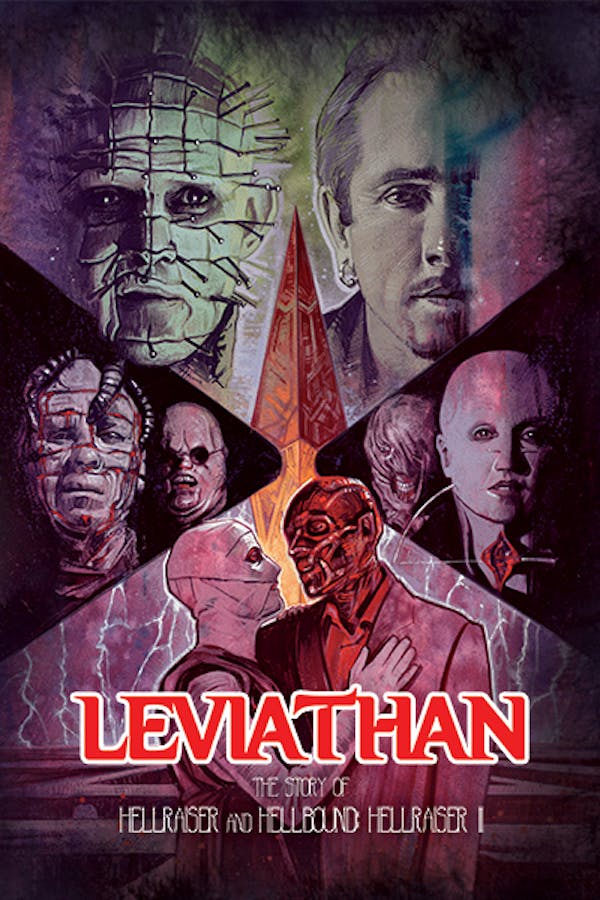 Leviathan: The Story of Hellraiser Part 2
Directed by Christopher Griffiths, Gary Smart
LEVIATHAN: THE STORY OF HELLRAISER is a feature length documentary uncovering the history and the making of Clive Barker's 1987 cult horror classic HELLRAISER. Featuring never-before-seen photos and clips from those who were on set and interviews with key cast and crew including; Christopher Figg, Geoff Portass, Bob Keen, Doug Bradley, Clare Higgins, Andrew Robinson, Simon Bamford, Nicholas Vince and many more.
A feature length documentary uncovering the history and the making Hellraiser
Cast: Doug Bradley, Andrew Robinson, Clare Higgins, Geoff Portass
Member Reviews
My rating really reflects both parts of this doc. I love Hellraiser and Hellbound and really enjoyed the BTS story.
Kind of disappointing really. I gave it 2 stars just because I like Hellraiser, but this really did nothing for me. I wanted to see more of the creative process of the makeup and effects. This just fell flat of that.
Great doc, really wish they had the full documentary. They used to have the first part on here. Guess it was just licensing stuff 🤷🏻‍♂️🤷🏻‍♂️🤷🏻‍♂️
It's okay for what it is. Mostly I'm just writing this to inform everyone that the title of this movie is Leviathan and it is about the making of Hellraiser 2. It is not a sequel to a movie called Leviathan, and there is no part 1 of this movie.
I want to see part one! Where can I find it ?