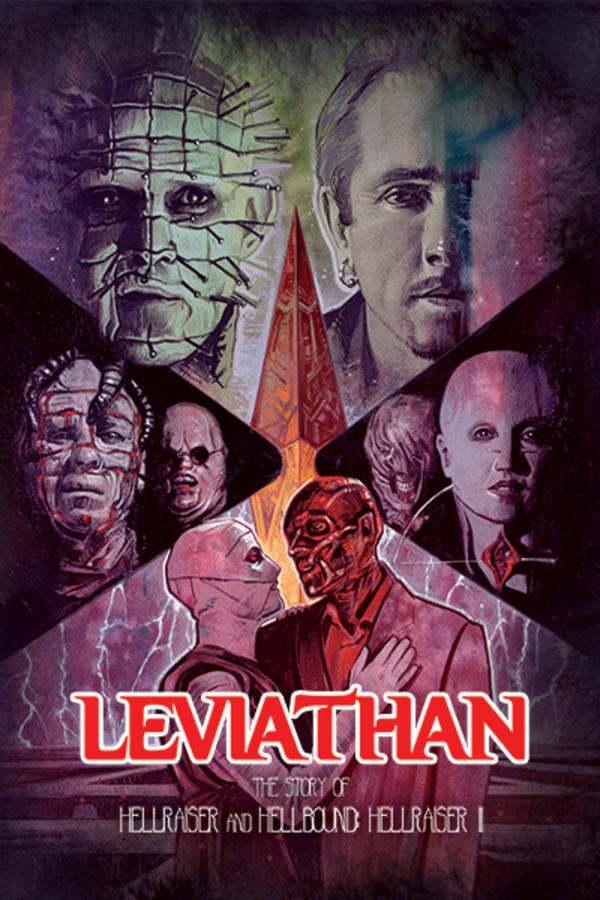 Leviathan: The Story of Hellraiser Part 2
Directed by Christopher Griffiths, Gary Smart
LEVIATHAN: THE STORY OF HELLRAISER is a feature length documentary uncovering the history and the making of Clive Barker's 1987 cult horror classic HELLRAISER. Featuring never-before-seen photos and clips from those who were on set and interviews with key cast and crew including; Christopher Figg, Geoff Portass, Bob Keen, Doug Bradley, Clare Higgins, Andrew Robinson, Simon Bamford, Nicholas Vince and many more.
A feature length documentary uncovering the history and the making Hellraiser
Cast: Doug Bradley, Andrew Robinson, Clare Higgins, Geoff Portass
Member Reviews
First, watch the films, and if you're interested in a bit of background, take these on. About both parts, I would say this is less of a documentary and instead more of an extended chat amongst old friends who had a great time collaborating on two very good films. It's a good watch for fans who want to find out about how the makeup and effects were done, but otherwise there's really not much else covered. My only criticism concerns the accompanying music: Lito Velasco's score is interesting, if not slightly derivative of The Shining in certain phrases, but like a pop song played continuously on the radio, it eventually grew tiresome. When it comes to films where most of the shots consist of talking heads, it's not necessary to have music (especially the same phrases over and over) play through the entire thing.
I couldn't watch this whole doc. It didn't have any clips from the movie. It didn't have any respect for the movies.
Definitely worth a watch for fans of the movie
i have not seen a Hellraiser movie and this doc was incredibly interesting.