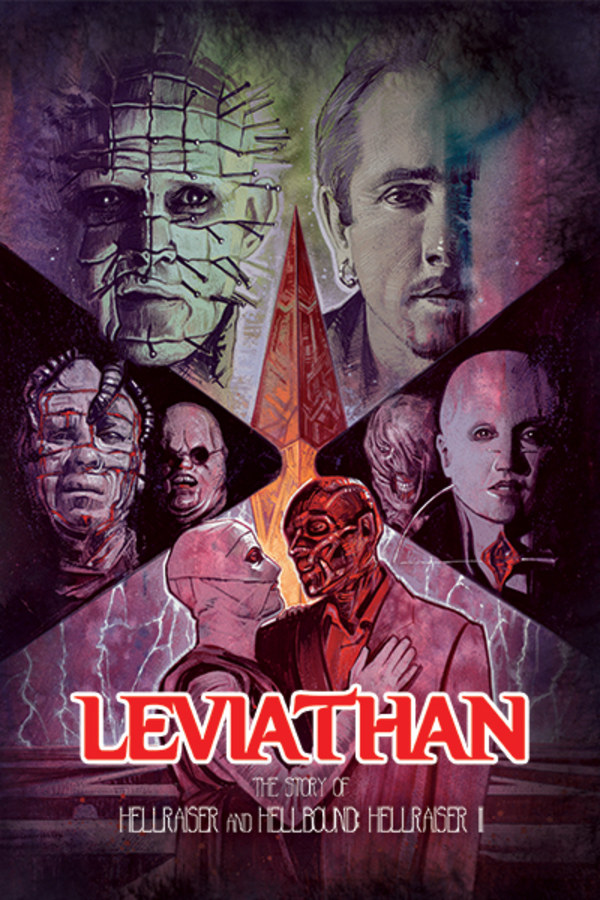 Leviathan: The Story of Hellraiser Part 2
Directed by Christopher Griffiths, Gary Smart
LEVIATHAN: THE STORY OF HELLRAISER is a feature length documentary uncovering the history and the making of Clive Barker's 1987 cult horror classic HELLRAISER. Featuring never-before-seen photos and clips from those who were on set and interviews with key cast and crew including; Christopher Figg, Geoff Portass, Bob Keen, Doug Bradley, Clare Higgins, Andrew Robinson, Simon Bamford, Nicholas Vince and many more.
A feature length documentary uncovering the history and the making Hellraiser
Cast: Doug Bradley, Andrew Robinson, Clare Higgins, Geoff Portass
Member Reviews
Definitely worth a watch for fans of the movie
i have not seen a Hellraiser movie and this doc was incredibly interesting.
Really awesome documentary
I really wanted this (lengthy) documentary to be better than it is. Two very deep dives into the first two Hellraiser movies, with plenty of interesting little tidbits, but could have benefited mightily from two things: 1. Contemporaneous involvement from Clive Baker. Not having that is a huge stumbling block in this becoming essential; 2. Tighter editing. There are a lot of interviews that could have been trimmed and still gotten the information conveyed while losing some dead ends, repetition, etc. We live in an era of some great horror docs, and this one obviously tried to enter the pantheon, but unfortunately fell short. Still worth watching if you're a big fan of the first two films, but this won't provide any profound insight.