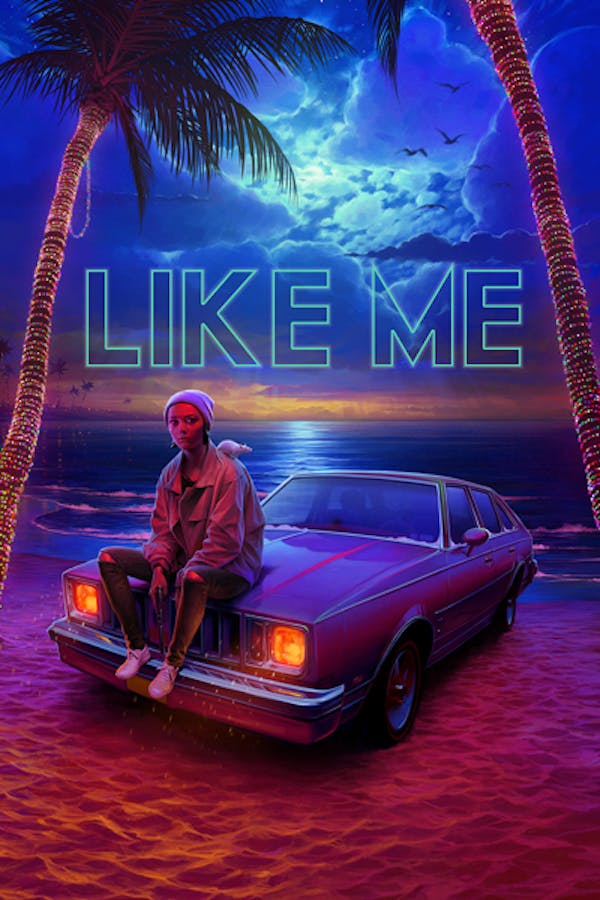 Like Me
Directed by Robert Mockler
A reckless loner (Addison Timlin, LITTLE SISTER) sets out on a crime spree that she broadcasts on social media. After releasing a video of herself robbing a convenience store, she amasses a huge following. While traveling along the coast, she encounters a drifter, an Internet troll, and a paint huffing outsider who are all pulled into her visually arresting circle of chaos, junk food, and drugs.
A young woman sets out on a crime spree that she broadcasts on social media.
Cast: Addison Timlin, Ian Nelson, Larry Fessenden, Jeremy Gardner
Member Reviews
Disturbing at times, dull at others, no real character building even for the main character, and no real plot. Some interesting cinematography, but otherwise not a lot going for it. A somewhat interesting ride of what-the-fuckery.
The movie doesn't have a solid plot but the cinematography and use of light and color was beautiful. I would say it kept me intrigued the entire time although I am in agreement with some other reviews that Kiya was the hardest part to take in. I wish we had been able to understand more of her background and underlying motives (other than fame, which I am not sure is really her main motige anyway). From what I grasp, she seems to be bored and desiring some power and control which may be as much detail as we get in trying to uncover who she may really be.
The filming and art is phenomenal. The only problem is the main character. You don't get a back story at all. I already hate teenagers; Add social media, disrespect and desperation. Now I've got a character I cannot stand. Without a backstory, the main character is just another disgusting fame hungry teen. But again the art aspects in this movie are great..