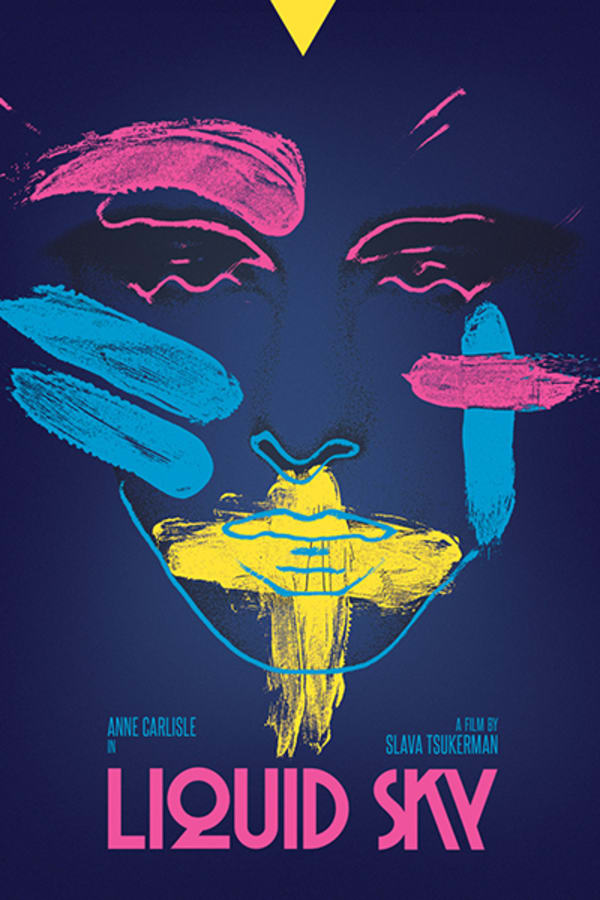 Liquid Sky
Directed by Slava Tsukerman
Margaret (Anne Carlisle) is a fashion model with dreams of stardom, whose alter ego and rival, Jimmy (also Carlisle), abuses and takes advantage of her to satisfy his rampant drug addiction. Unknown to them, tiny, invisible aliens have landed on the roof above the squalor in which they live and begin killing anyone Margaret has sex with to feed on their pleasure giving neurotransmitters. All the while, a German scientist attempts to capture and study them.
A fashion model with dreams of stardom encounters invisible aliens who have landed in 1980's New York insearch of heroin.
Cast: Anne Carlisle, Paula E. Sheppard, Susan Doukas
Member Reviews
incredibly androgynous, unique, weird and cheap. This isn't for snobs, prudes, the unimaginative, the boring and the close-minded. This movie is definitely fun and weird.
the music literally made me nauseated backed out after 2 minutes
Don't watch this if you can't stand the first 5 minutes--the music won't go away and the acting will not get better. That being said, I think Anne Carlisle's dual performance was really interesting but I wish it would have been more significant to the plot. There's some intensely-acted (and laughable) spoken work poetry, and, along with Carlisle's performance, explains why this has a cult following. But multiple rape scenes, nausea-inducing shrill synthesizer, inconsequential side characters, and slow pacing really made it not enjoyable to watch.
it's weird and kind aneat at first but it reall drags on and gets annoying.got 56 minutes in and was falling asleep. next
I got to the 32 minute mark and I had to call it quits. Its rare that I ever tap out on a movie, but what in the hell was this? My brain is pounding in pain as punishment for stealing away the last 32 minutes of its life. Someone just tie me down and pull the lever all the way up on the death machine from Princess Bride. Jesus Christ.