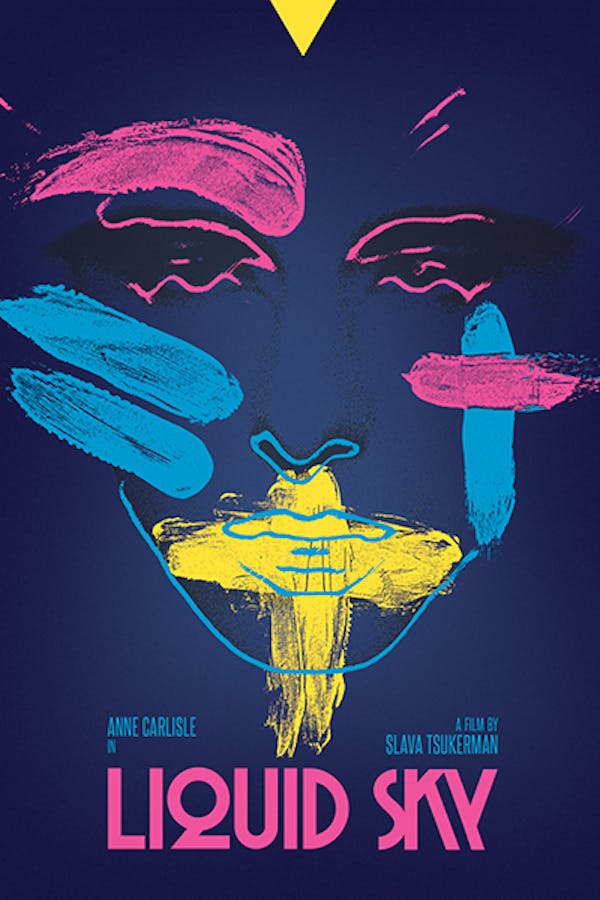 Liquid Sky
Directed by Slava Tsukerman
Margaret (Anne Carlisle) is a fashion model with dreams of stardom, whose alter ego and rival, Jimmy (also Carlisle), abuses and takes advantage of her to satisfy his rampant drug addiction. Unknown to them, tiny, invisible aliens have landed on the roof above the squalor in which they live and begin killing anyone Margaret has sex with to feed on their pleasure giving neurotransmitters. All the while, a German scientist attempts to capture and study them.
A fashion model with dreams of stardom encounters invisible aliens who have landed in 1980's New York insearch of heroin.
Cast: Anne Carlisle, Paula E. Sheppard, Susan Doukas
Member Reviews
I don't not know what I just watched. The whole aesthetic and art style is absolutely gorgeous at times but, the storyline and acting are not equivalent. A lot of the random characters arcs involved were completely unnecessary. And that time could have been used to further develop the main characters more. I do feel the story could have been pursued in a different manner for example other than her getting raped several occasions. At first I believed it was erotic foreplay with bad acting. But that was not the case. And this films bad acting cannot be summed up to a low budget because they had a pretty decent budget unless all of the money went straight to editing which I believe it did. I do not recommend wasting 2 hours of your life for this
almost turned this off 20 mins in but I'm glad I stuck it out. Some parts where really rough to get through, but the second half brought it back.
Not a fan ..... Couldn't really get into it ...
I normally like the arthouse genre, but this was utter crap! I made it to 33 minutes and had to shut it off. It gets boring with people talking about drugs over and over, with blurry color effects thrown in between. So many of the actors look alike you can't tell who is who and what is going on. I saw no evidence of the alien storyline except in the first 5 minutes. It seems someone had a good idea, but it wound up being poorly executed. I say avoid this one, unless you enjoy watching meaningless gratuitous drug use and rape spread out over scenes where they mess with the camera's color to give a meaningless effect.