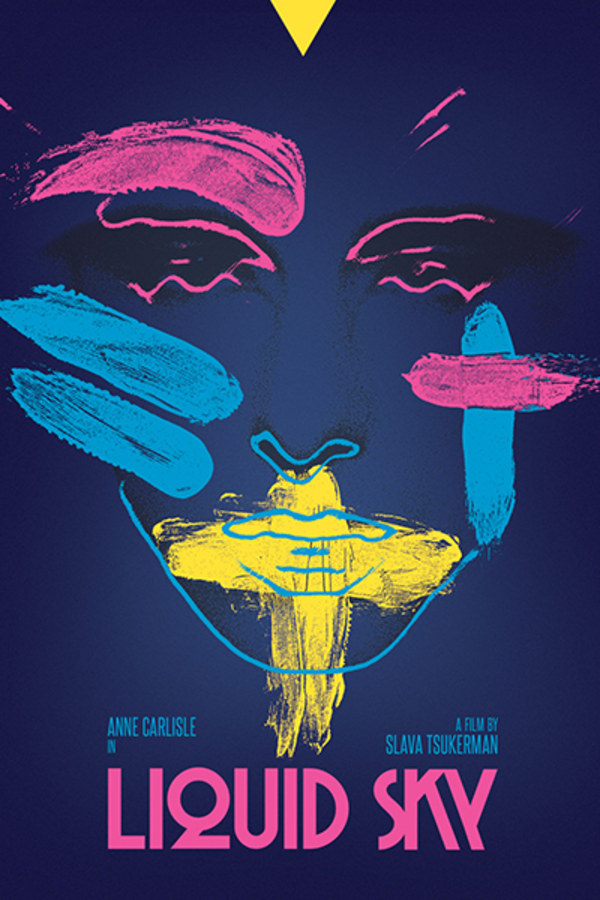 Liquid Sky
Directed by Slava Tsukerman
Margaret (Anne Carlisle) is a fashion model with dreams of stardom, whose alter ego and rival, Jimmy (also Carlisle), abuses and takes advantage of her to satisfy his rampant drug addiction. Unknown to them, tiny, invisible aliens have landed on the roof above the squalor in which they live and begin killing anyone Margaret has sex with to feed on their pleasure giving neurotransmitters. All the while, a German scientist attempts to capture and study them.
A fashion model with dreams of stardom encounters invisible aliens who have landed in 1980's New York insearch of heroin.
Cast: Anne Carlisle, Paula E. Sheppard, Susan Doukas
Member Reviews
You'll know within 5 minutes if you're the audience for this film. By the time Anne Carlisle is sparring with herself as the mysterious, equine beauty Margaret and her nemesis, the vapid junkie Jimmy, the particular and peculiar world of Liquid Sky is pretty clear.
ive watched this movie three times and cant decide if its the best movie ive ever seen or absolutely awful. five stars, i guess
I watch some weird stuff, but this was extra weird. Somehow I managed to finish it. I don't know why and how.
It may not be the best movie, but it sure is an interesting experience.
This is like a nightmare David Bowie would have.