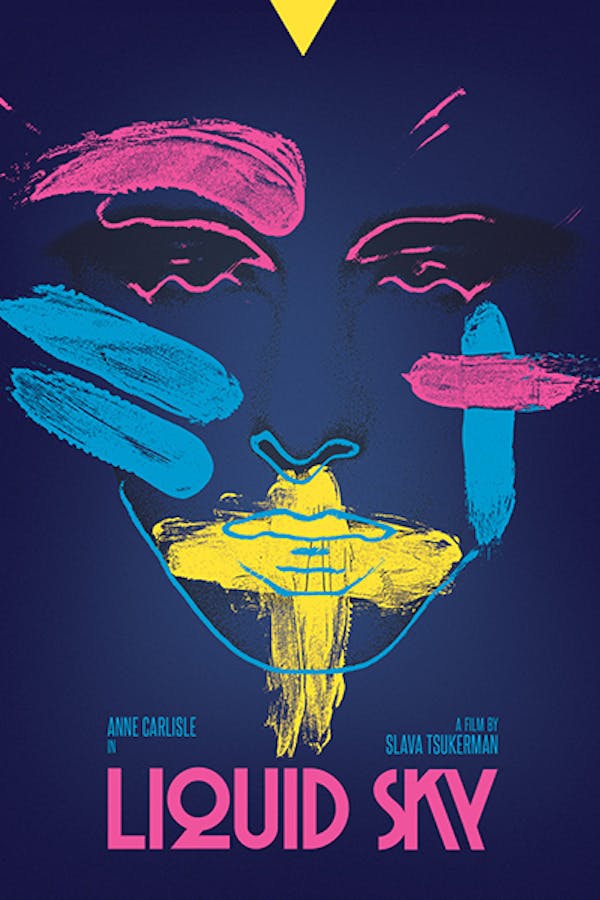 Liquid Sky
Directed by Slava Tsukerman
Margaret (Anne Carlisle) is a fashion model with dreams of stardom, whose alter ego and rival, Jimmy (also Carlisle), abuses and takes advantage of her to satisfy his rampant drug addiction. Unknown to them, tiny, invisible aliens have landed on the roof above the squalor in which they live and begin killing anyone Margaret has sex with to feed on their pleasure giving neurotransmitters. All the while, a German scientist attempts to capture and study them.
A fashion model with dreams of stardom encounters invisible aliens who have landed in 1980's New York insearch of heroin.
Cast: Anne Carlisle, Paula E. Sheppard, Susan Doukas
Member Reviews
I remember watching this when I was young (honestly TOO young lol) and for nostalgic purposes found it on here and watched it again. Just as messed up as I remember it, lol. However it's a weird, but good messed up. You have to go into watching this film with the mindset that it's a low budget sci-fi movie from the 80s. It's almost Troma worthy if it had more comedy in it. It's an awkward movie, but you'll never forget it.
Not even 1 skull rating, gives Shudder a bad name..
its a 80 movies what ya expect ! all the money went towards the Cocaine lol ..i love it just watched a few mins if it . saving this one for when im having a bad day . lol
I was in high school when this came out. It had the coolest VHS cover in the store. Really wanted to like it more, but it just didn't click.