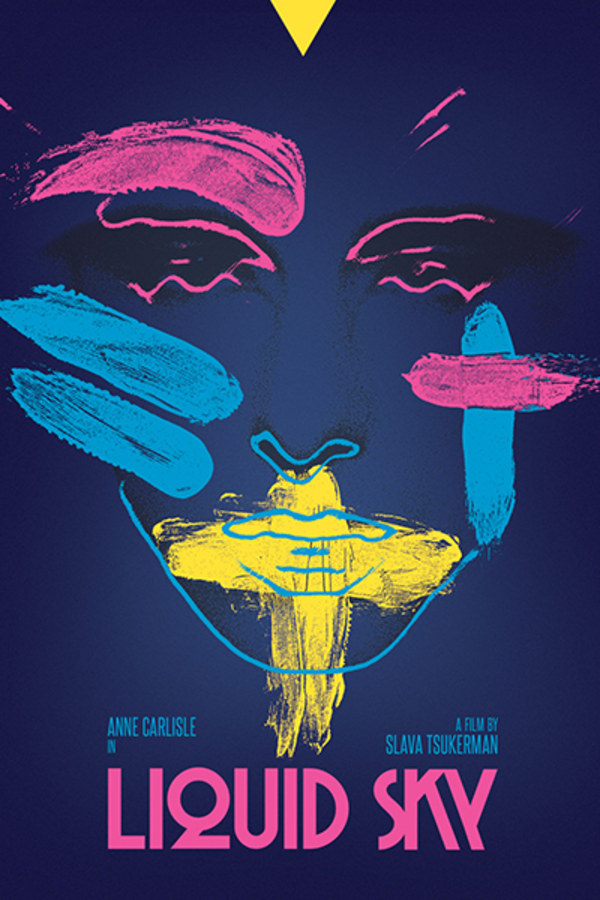 Liquid Sky
Directed by Slava Tsukerman
Margaret (Anne Carlisle) is a fashion model with dreams of stardom, whose alter ego and rival, Jimmy (also Carlisle), abuses and takes advantage of her to satisfy his rampant drug addiction. Unknown to them, tiny, invisible aliens have landed on the roof above the squalor in which they live and begin killing anyone Margaret has sex with to feed on their pleasure giving neurotransmitters. All the while, a German scientist attempts to capture and study them.
A fashion model with dreams of stardom encounters invisible aliens who have landed in 1980's New York insearch of heroin.
Cast: Anne Carlisle, Paula E. Sheppard, Susan Doukas
Member Reviews
What the f did I just endure?
Beautiful visuals, interesting to look at. Story and meaning are mostly an afterthought, but that's not always a bad thing. Bizarre music.
Lol some reviewer here said this film was made by middle aged eurotrash... yeah lol, a movie made by a Russian starring American actors filmed entirely in New York is Eurotrash... this person probably calls A Clockwork Orange "American garbage". Idiot lol.