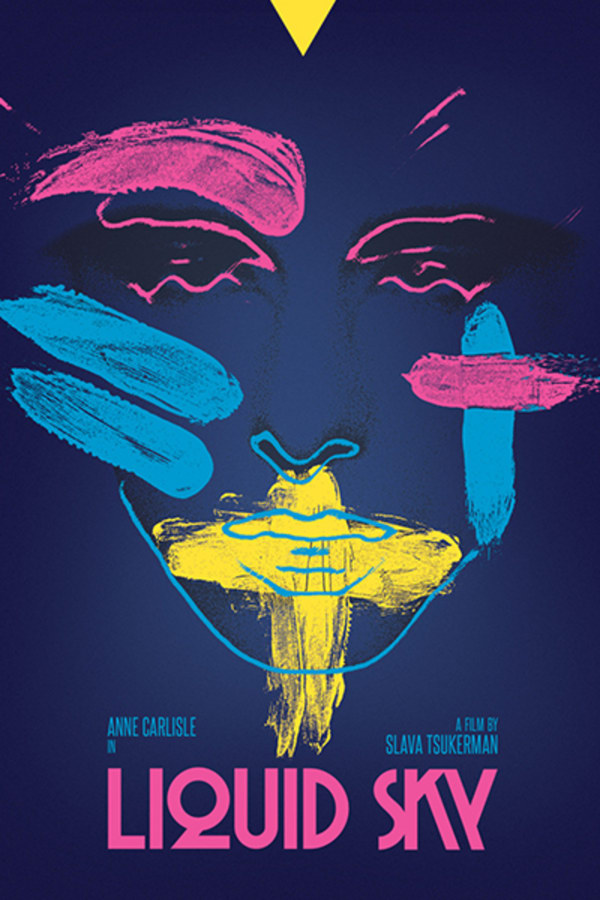 Liquid Sky
Directed by Slava Tsukerman
Margaret (Anne Carlisle) is a fashion model with dreams of stardom, whose alter ego and rival, Jimmy (also Carlisle), abuses and takes advantage of her to satisfy his rampant drug addiction. Unknown to them, tiny, invisible aliens have landed on the roof above the squalor in which they live and begin killing anyone Margaret has sex with to feed on their pleasure giving neurotransmitters. All the while, a German scientist attempts to capture and study them.
A fashion model with dreams of stardom encounters invisible aliens who have landed in 1980's New York insearch of heroin.
Cast: Anne Carlisle, Paula E. Sheppard, Susan Doukas
Member Reviews
The Neon Demon director felt this movie in his demented technicolor bones when he made that flick. Said so in an interview. Swear to Satan. Whatever. This had me at sex, drugs, and aliens.
Ok. Well. This is an interesting movie, but I wish I had prepared myself for the multiple upsetting rape scenes. I was looking forward to the vibrantly colored over the top 80s club styles paired with aliens, but it focuses more on the exaggerated objectification of the main character.
a lot of this is bad, but it perfectly captures the essence of being young, angry, hurting, aimless, and in a superficially rebellious subculture that satisfies none of that. and being constantly on destructive drugs. anne carlisle is fantastic; her monologue about being loneliness while smearing on new wave make-up is the peak of the movie
I was high in the 80's but never THIS HIGH
Don't..."Do it! Do it! Do it! Do it! Do it! Do it! Do it! Do it! Do it! Do it!"