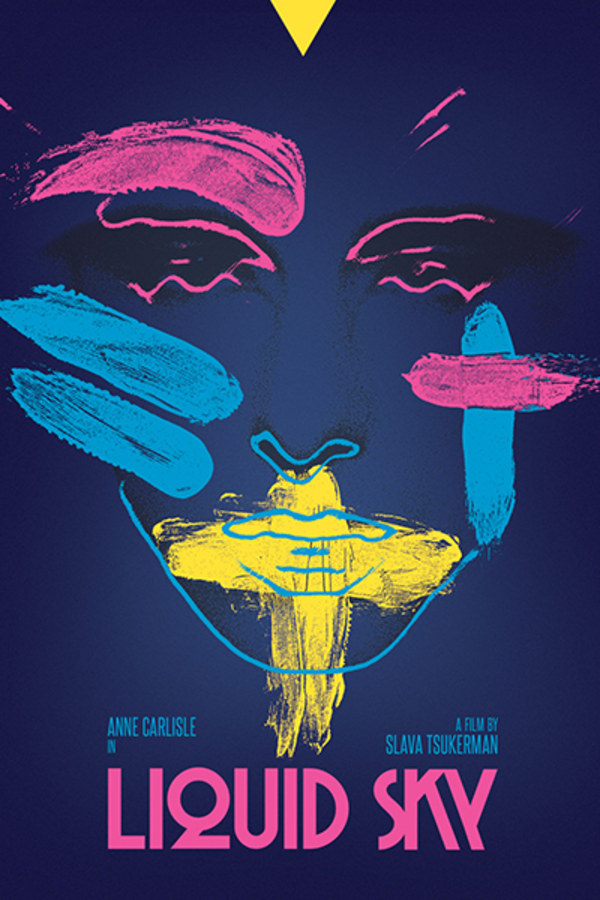 Liquid Sky
Directed by Slava Tsukerman
Margaret (Anne Carlisle) is a fashion model with dreams of stardom, whose alter ego and rival, Jimmy (also Carlisle), abuses and takes advantage of her to satisfy his rampant drug addiction. Unknown to them, tiny, invisible aliens have landed on the roof above the squalor in which they live and begin killing anyone Margaret has sex with to feed on their pleasure giving neurotransmitters. All the while, a German scientist attempts to capture and study them.
A fashion model with dreams of stardom encounters invisible aliens who have landed in 1980's New York insearch of heroin.
Cast: Anne Carlisle, Paula E. Sheppard, Susan Doukas
Member Reviews
Love this shitty, poorly acted film. The photography, fashion, makeup, and scenery, especially her bedroom was beautiful. The dialogue was like sitting through hearing bones scraping on concrete. I saw this technicolor, hallucinogenic, BULLSHIT twenty years ago and vowed to name my firstborn Liquid Skyy. Thank god someone with my taste in movies never had kids. BTW, if the makers of this film ever need someone to make a soundtrack for a possible sequel to this abomination of a good time, reach out to me. I have a rusty saw, broken wooden spoon, a blender with no top, a harmonica and no musical talent what so ever to make more an equally if not better horrific, ear grinding score.
That is awful. Terrible acting, terrible writing. The 'music' is umm... not. The plot is a chore to slog through. I couldn't stick it through to the end.
Okay, mix Eraserhead with the "I Ran So Far Away" video by Flock of Seagulls and you get this movie. Unfortunately it's not nearly as good as either one of those things. Worth a watch if you're on board for something really, really weird. Really not a horror movie at all
How is this a thing? I have no words.