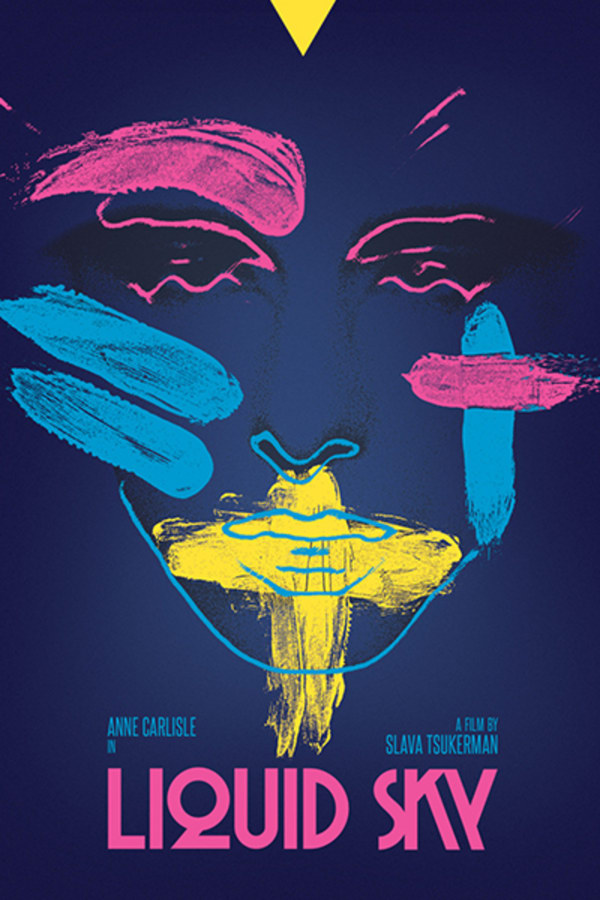 Liquid Sky
Directed by Slava Tsukerman
Margaret (Anne Carlisle) is a fashion model with dreams of stardom, whose alter ego and rival, Jimmy (also Carlisle), abuses and takes advantage of her to satisfy his rampant drug addiction. Unknown to them, tiny, invisible aliens have landed on the roof above the squalor in which they live and begin killing anyone Margaret has sex with to feed on their pleasure giving neurotransmitters. All the while, a German scientist attempts to capture and study them.
A fashion model with dreams of stardom encounters invisible aliens who have landed in 1980's New York insearch of heroin.
Cast: Anne Carlisle, Paula E. Sheppard, Susan Doukas
Member Reviews
Dismiss the negative reviews here with extreme prejudice. This movie is a work of art that happens ever so rarely in cinema. Smartly written and beautifully shot, the fact that it happened in the 80's is simply an incidental piece of luck that gave it a wonderful setting. There's nothing quite like it.
It's hard to believe now, but this movie was the definition of cool in 1983, but WOW has it not aged well. It looks like what it is: A "punk new wave film" made by middle-aged Eurotrash.
It has something to say, in a hamfisted sort of way. The plot is ridiculous, but sure, roll with alien junkies that you never get to see. The acting is stale and the music is THE WORST. Pass this one up.