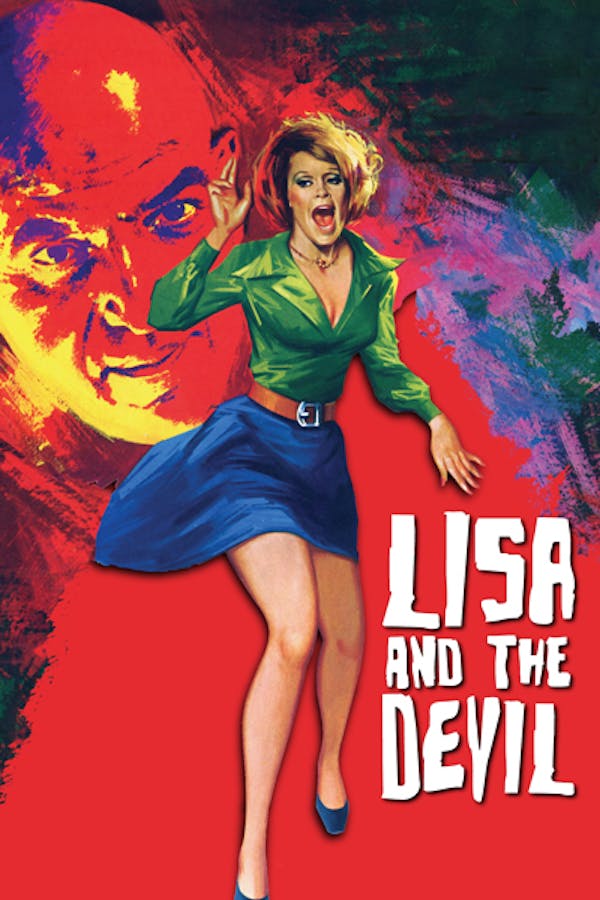 Lisa and the Devil
Directed by Mario Bava
Mario Bava's most unusual film follows a tourist pulled into a hellish mystery. Elke Sommer (BARON BLOOD) stars as a tourist in Spain who, upon seeing the image of a bald, grinning devil in an ancient fresco, wanders away from her group and finds herself drawn into a confounding labyrinth of mystery "" lured ever deeper by a mysterious figure (Telly Savalas) who may in fact be the fresco's Satan made flesh. Will she escape? Or become Satan's bride? Bava's diabolical thriller is flavored with the dreadful imagery and tormenting logic of an endless nightmare. Contains strong language, sexual scenes, violence and gore.
Mario Bava's most unusual film depicts a tourist pulled into a hellish mystery.
Cast: Elke Sommer, Telly Savalas, Sylva Koscina
Member Reviews
Too slow and difficult to watch UNTIL around 45 minutes in - then the weirdness begins to unfurl and I was was all in! Still slow after that, but worth a watch if you don't mind that sort of pacing.
A real gem. A deeply, wonderfully strange movie that is all the more powerful for it. Everyone in it is so delightfully weird, each in a completely different way. At times, it feels more like something for stage than screen. Its strangeness leaves open the space for endless possibilities of variation on the same basic story. I'd love to see a bunch of the more out there directors do remakes, just see how many directions they could take it in.
It's certainly an unusual one.
Really fantastic film. Giallo has become my favorite genre of movies, in no small part to Mario Bava. A great watch, and more tame than some other entries in the genre. Some great twists and super cool imagery. I look forward to a second viewing in the future.