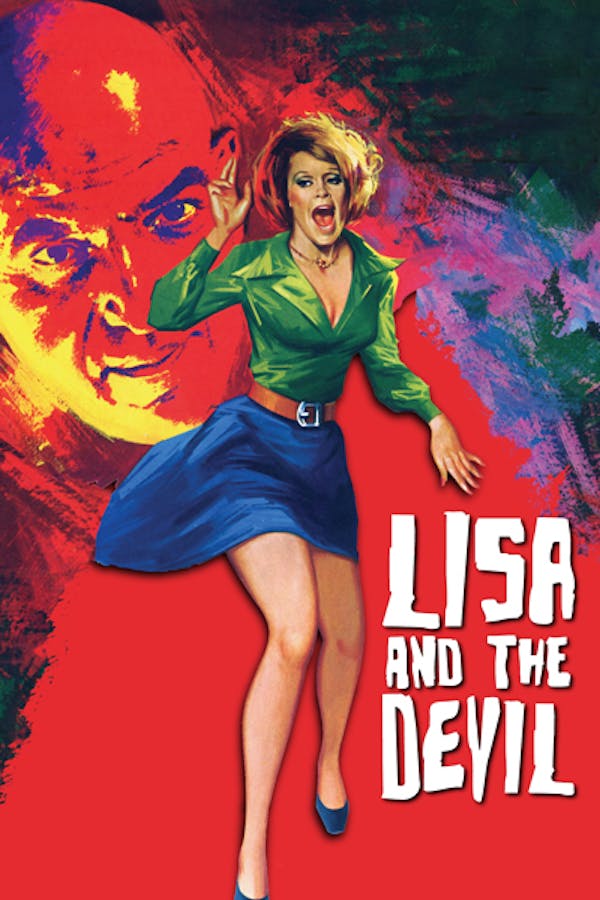 Lisa and the Devil
Directed by Mario Bava
Mario Bava's most unusual film follows a tourist pulled into a hellish mystery. Elke Sommer (BARON BLOOD) stars as a tourist in Spain who, upon seeing the image of a bald, grinning devil in an ancient fresco, wanders away from her group and finds herself drawn into a confounding labyrinth of mystery "" lured ever deeper by a mysterious figure (Telly Savalas) who may in fact be the fresco's Satan made flesh. Will she escape? Or become Satan's bride? Bava's diabolical thriller is flavored with the dreadful imagery and tormenting logic of an endless nightmare. Contains strong language, sexual scenes, violence and gore.
Mario Bava's most unusual film depicts a tourist pulled into a hellish mystery.
Cast: Elke Sommer, Telly Savalas, Sylva Koscina
Member Reviews
Fantastic, supernatural giallo with a lot of style, as Bava is known for.
The Devil was the best part. The rest was hard to follow.
A neglected masterpiece, just like "Malpertuis" which Shudder should try to get as well.
Agree with SpookyRose. Loved this movie... right up until the rape/necrophilia scene.
Savalas is amazing as always the ambience and feel is certainly gothic and creepy. I think a little more character development for Elke Sommer's Lisa is needed tho.