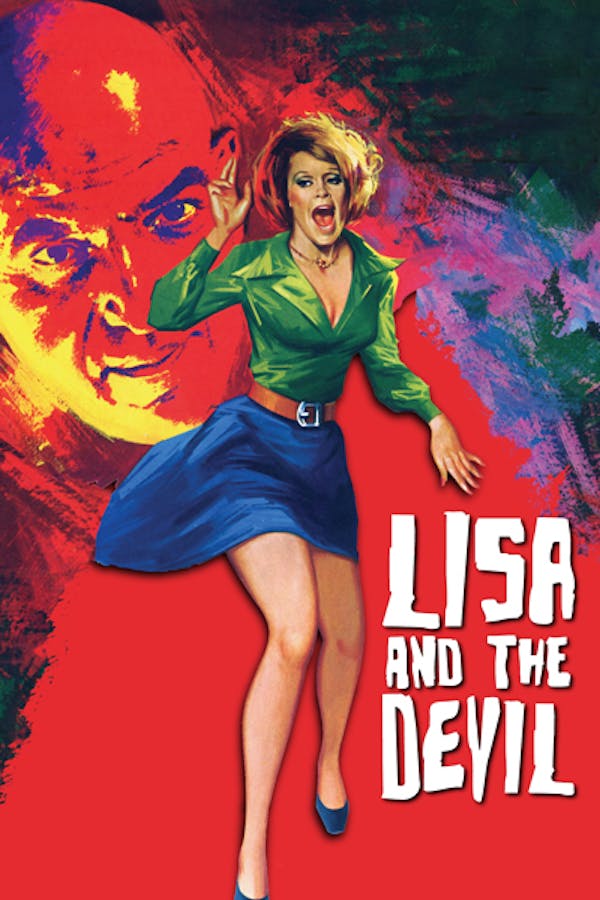 Lisa and the Devil
Directed by Mario Bava
Mario Bava's most unusual film follows a tourist pulled into a hellish mystery. Elke Sommer (BARON BLOOD) stars as a tourist in Spain who, upon seeing the image of a bald, grinning devil in an ancient fresco, wanders away from her group and finds herself drawn into a confounding labyrinth of mystery "" lured ever deeper by a mysterious figure (Telly Savalas) who may in fact be the fresco's Satan made flesh. Will she escape? Or become Satan's bride? Bava's diabolical thriller is flavored with the dreadful imagery and tormenting logic of an endless nightmare. Contains strong language, sexual scenes, violence and gore.
Mario Bava's most unusual film depicts a tourist pulled into a hellish mystery.
Cast: Elke Sommer, Telly Savalas, Sylva Koscina
Member Reviews
Extra weird movie. I can't tell if it makes any sense. The last 30 minutes are really good and paranoiac, delving into surrealist dream logic and Hitchcockian oedipal nightmare scenarios. But the early parts of the film are pretty slow and boring, with nothing all that remarkable from the acting or story. There are occasional black-humor moments which are great. Really hard to rate this one.
Took a couple viewings but I mostly like this one. More of Savalis would have been good. Naturally he's the best part.. but the setting and directing are solid. I watched it again because there was just something I liked about it the first time, although there were things I didn't. Now that I've seen it twice I can say I do dig this one for the most part.
Very weird. The movie is slow up to the 1-hour mark. Telly Savalas is great.