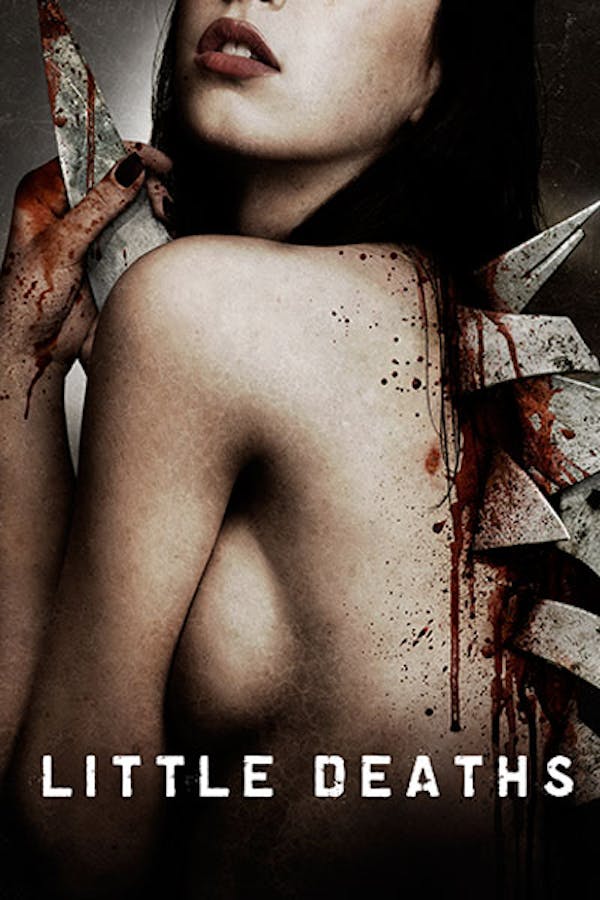 Little Deaths
Directed by Sean Hogan, Andrew Parkinson, Simon Rumley
A homeless woman is brought home by a married couple with ulterior motives. A sex worker is bound to a twisted experiment. A dysfunctional relationship goes down a dark path. Sex and death converge in three terrifying, sensual segments from directors Sean Hogan, Andrew Parkinson and Simon Rumley.
Sex and death converge in this terrifying anthology.
Cast: Luke de Lacey, Holly Lucas, Siubhan Harrison
Member Reviews
I wish I could watch more of this, but I felt like I was committing a sin doing so. I just couldn't do it. Like, judging from the synopsis I thought it was gonna be fked but not THAT fked.
Cant give a review due to the film keeps quitting on me. but the first 20 mins wasn't very appetizing. If you know what I mean!
First segment was ok. Everything else was a disappointment, especially the final segment. British people also don't have sex, so this movie is unrealistic.
This movie SUCKED!!!!! That is all.
This is a strange one to rate. It's basically an anthology film where every short shares the themes of sex, death, and exploitation. None of those are relatively new to the genre (duh), but this flick takes the darkest road possible by delivering some tough content including rape, sodomy, sadism, and overall torture porn. All three of the shorts were written and directed by men (DUH!) and it definitely shows with its extreme content portraying women as broken objects that need fixing or refuse to be fixed. All the while, many of the fellas are portrayed as soft, innocent, 'maybe they didn't deserve it' types despite treating themselves to hookers (an 'object' of reward to the story) or literally resorting to potential murder as a response to an abusive relationship. Some will say the first short-story contradicts that argument, but in a nutshell, that one still portrays all of the above including the male-savior. This isn't a "bad" anthology by any means, and I didn't mean to turn this review into a sort of SJW rant, but let's be honest, this flick kind of leaves you feeling like you've somehow wandered into a 4Chan forum.