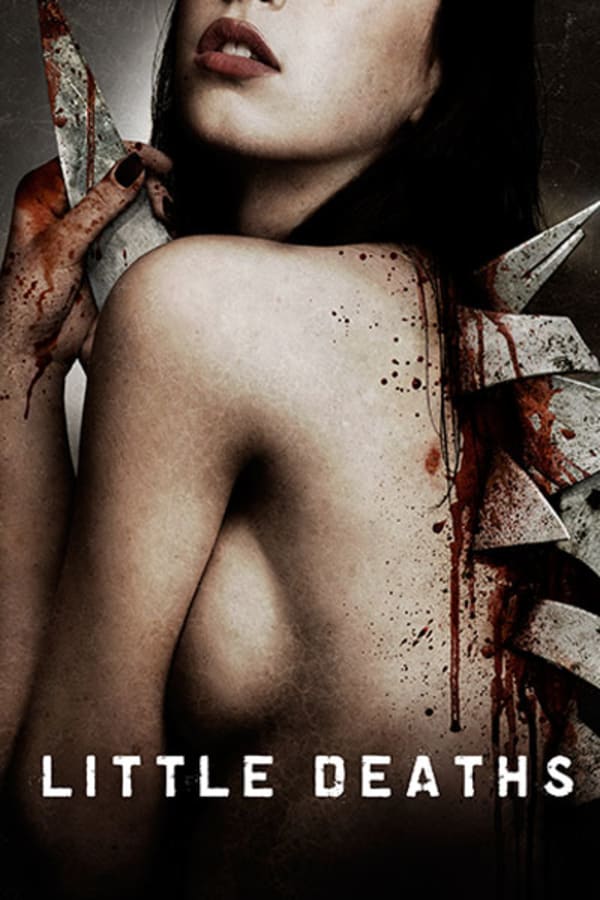 Little Deaths
Directed by Sean Hogan, Andrew Parkinson, Simon Rumley
A homeless woman is brought home by a married couple with ulterior motives. A sex worker is bound to a twisted experiment. A dysfunctional relationship goes down a dark path. Sex and death converge in three terrifying, sensual segments from directors Sean Hogan, Andrew Parkinson and Simon Rumley.
Sex and death converge in this terrifying anthology.
Cast: Luke de Lacey, Holly Lucas, Siubhan Harrison
Member Reviews
Loved it!! Definitely a Sick Twisted Analogy.
Interesting concepts all of them. I could have used more backstory in the second one. I still enjoyed all of them
There are three stories. I liked the first one; it's more traditional horror. The second is intriguing but finally unsuccessful because there are so many unanswered questions. The third is just weird--like, why not just break up?
i liked how it was many different stories ...
not really worth the watch, the second one was the only cteative one really. the first and last are pretty straightforward revenge plots, with only a slight twist to liven up the first one.