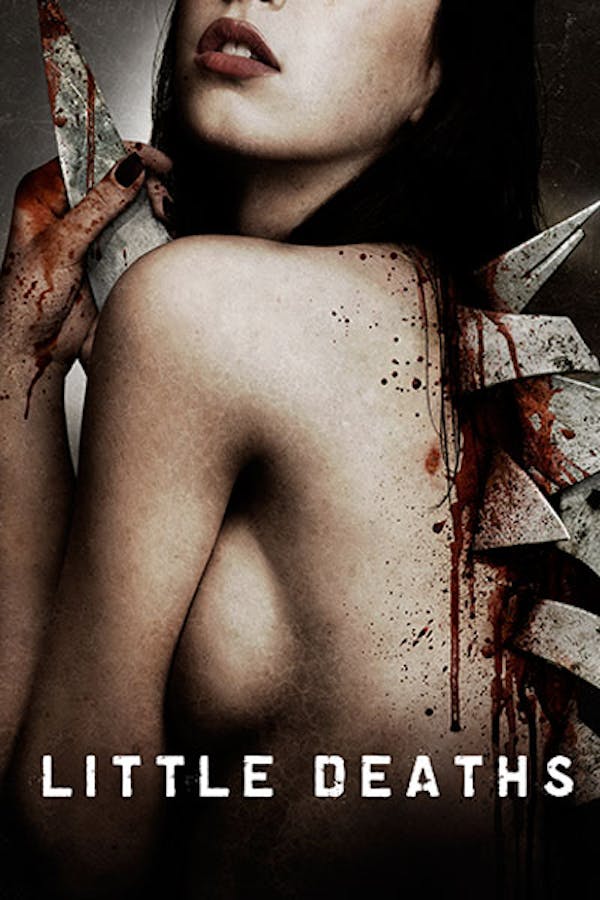 Little Deaths
Directed by Sean Hogan, Andrew Parkinson, Simon Rumley
A homeless woman is brought home by a married couple with ulterior motives. A sex worker is bound to a twisted experiment. A dysfunctional relationship goes down a dark path. Sex and death converge in three terrifying, sensual segments from directors Sean Hogan, Andrew Parkinson and Simon Rumley.
Sex and death converge in this terrifying anthology.
Cast: Luke de Lacey, Holly Lucas, Siubhan Harrison
Member Reviews
I dont really like anthologies but this one was really interesting how they put it together, was not expecting that at all I was a whole lot of sex but the last one boy oh boy lmao😳😳🤯🤯🤯
The 1st story: when you rape a beast be prepared to feel the teeth! The 2nd story: betrayal grows more disturbing the lon—ger you think about it! The 3rd story: revenge is a can of ALPO best served slathered on a beeyotch!
Lmao 🤣 with last one ☝️ luved it , will deserved priceless way to go...!
The first story was somewhat uneventful as horror goes. The second story ge more disturbing the longer I think about it