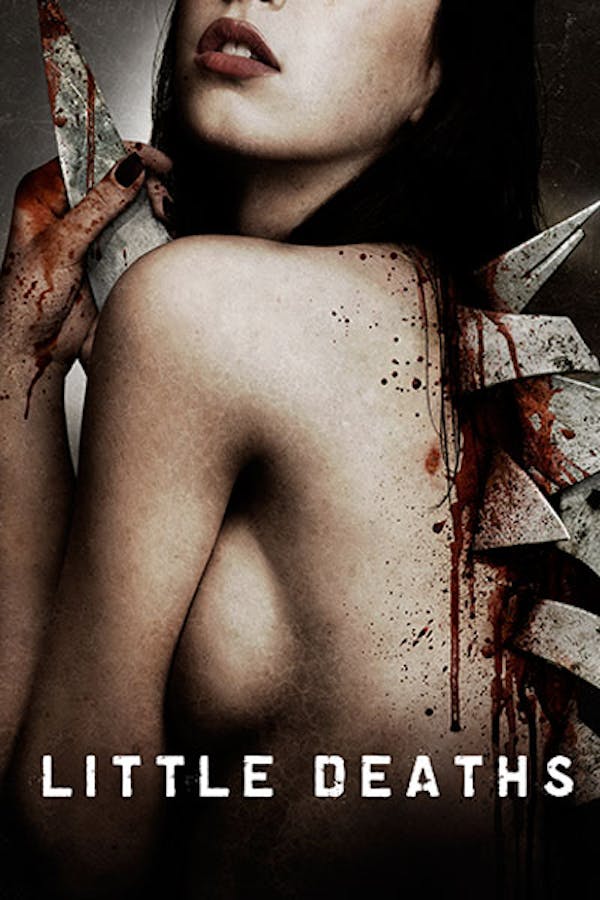 Little Deaths
Directed by Sean Hogan, Andrew Parkinson, Simon Rumley
A homeless woman is brought home by a married couple with ulterior motives. A sex worker is bound to a twisted experiment. A dysfunctional relationship goes down a dark path. Sex and death converge in three terrifying, sensual segments from directors Sean Hogan, Andrew Parkinson and Simon Rumley.
Sex and death converge in this terrifying anthology.
Cast: Luke de Lacey, Holly Lucas, Siubhan Harrison
Member Reviews
Interesting set of tales. Worth checkong out.
Well I can't un-see that damage done.
not sure how i feel. 2nd story was forgettable. first was crazy with a neat twist, third was quite strange, but good if you're into cuckoldry? not sure if i'd recommend to the average shudderer, but if you're into *weird* sex, and i don't mean kinky, but weird... you might like it
boring. couldnt keep my attention.