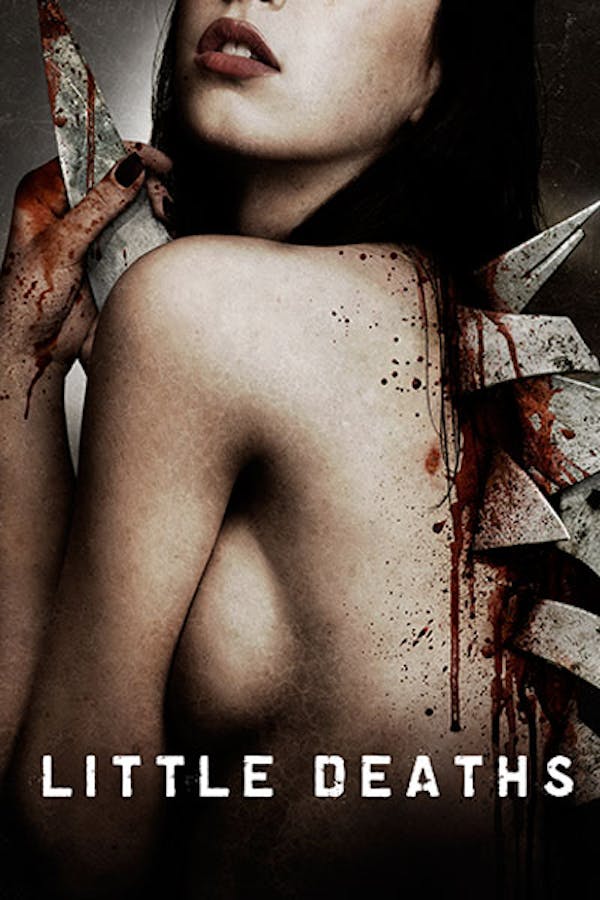 Little Deaths
Directed by Sean Hogan, Andrew Parkinson, Simon Rumley
A homeless woman is brought home by a married couple with ulterior motives. A sex worker is bound to a twisted experiment. A dysfunctional relationship goes down a dark path. Sex and death converge in three terrifying, sensual segments from directors Sean Hogan, Andrew Parkinson and Simon Rumley.
Sex and death converge in this terrifying anthology.
Cast: Luke de Lacey, Holly Lucas, Siubhan Harrison
Member Reviews
3 great non pretentious shorts that explore dom/sub themes, horror, gore, and fun
The first and last films: Deeply misogynistic. Failing-grade-in-film school level technical quality.
The first short has pretty naked lady, but overall it is pretty bland. The second short has a pretty cool idea, but it's not well executed, kind of boring. The third one is pretty sexy, starts at 58:15 if you want to skip to it. Fun idea, hot scenes, too bad they didn't show off at the end.
The dog one was actually kinda good/interesting. The other two are just straight up weird and seem to have little point to them...
Didn't even like it a little... I'd give it zero stars if I could! While the first one was interesting the second and third were to drawn out especially the last one... yeah the GF was HORRIBLE but she didn't deserve what he did. It just made me mad that I sat through all that to get to THAT ending..