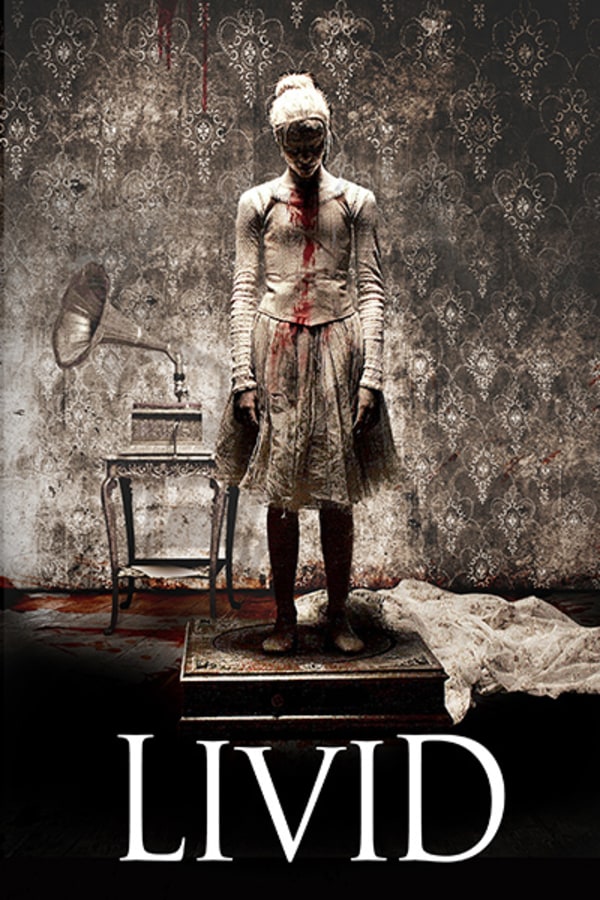 Livid
Directed by Julien Maury, Alexandre Bustillo
It's young Lucy's first day as a trainee in house caregiver. She visits Mrs Jessel, an old woman who lies in a cerebral coma, by herself, in her large desolate house. Suposedly Mrs Jessel, a former dance teacher of repute, possesses a treasure somewhere in the house, Lucy and friends William and Ben decide to search the house in the hope of finding it. At night, they get into the house, which reveals itself to be increasingly peculiar. Their hunt for Mrs Jessels treasure leads them into a horrifying supernatural series of events that will change Lucy forever...
Three thieves encounter supernatural terror when attempting to steal a hidden treasure.
Cast: Chloe Colloud, Jérémy Kapone, Félix Moati, Chloé Marcq, Catherine Jacob
Member Reviews
This film was extremely confusing.
Elements were good such as some of the cinematography, the production design was great, the story was very weak and poorly written. The pacing was a bit too slow but the 2nd and third parts of the movie weren't very meaningful so it was hard to appreciate the film at all.
meh is the best way to describe this movie
More gory fantasy than horror (think del Toro). Slow to start (nodded off during first 20min several times), but eventually you get to some pretty gory bits. Visually appealing, but story was weak and poorly executed (although the idea itself was quite novel). Character behavior was often illogical, even by horror movie standards. I'd be interested to see more from this writer/director pair, but I hope they put more work into the story; for this kind of film, it needs to be a little bit more than just a vehicle for interesting visuals. Acting wasn't bad. Make-up and visual effects were quite good.
A little strange in a good way.Worth a watch