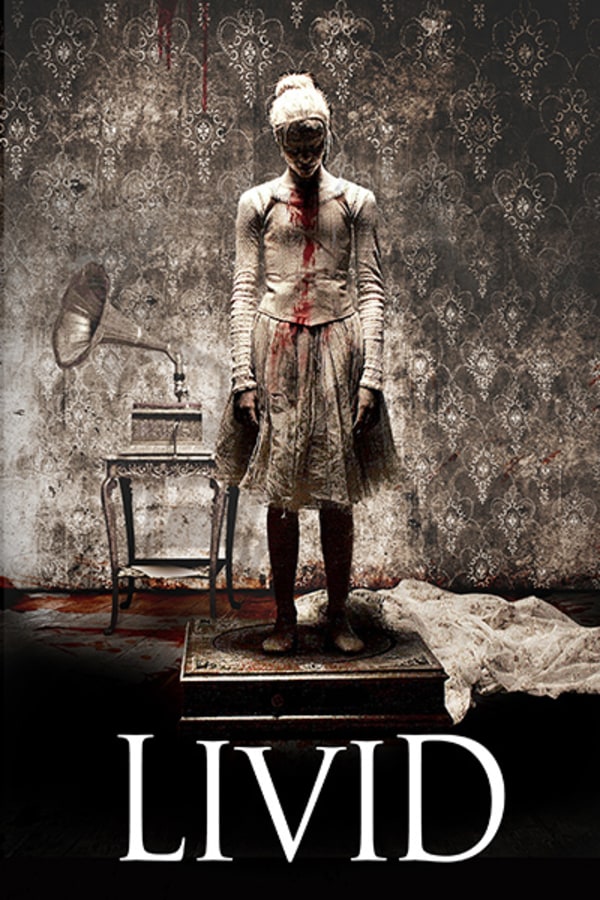 Livid
Directed by Julien Maury, Alexandre Bustillo
It's young Lucy's first day as a trainee in house caregiver. She visits Mrs Jessel, an old woman who lies in a cerebral coma, by herself, in her large desolate house. Suposedly Mrs Jessel, a former dance teacher of repute, possesses a treasure somewhere in the house, Lucy and friends William and Ben decide to search the house in the hope of finding it. At night, they get into the house, which reveals itself to be increasingly peculiar. Their hunt for Mrs Jessels treasure leads them into a horrifying supernatural series of events that will change Lucy forever...
Three thieves encounter supernatural terror when attempting to steal a hidden treasure.
Cast: Chloe Colloud, Jérémy Kapone, Félix Moati, Chloé Marcq, Catherine Jacob
Member Reviews
More gory fantasy than horror (think del Toro). Slow to start (nodded off during first 20min several times), but eventually you get to some pretty gory bits. Visually appealing, but story was weak and poorly executed (although the idea itself was quite novel). Character behavior was often illogical, even by horror movie standards. I'd be interested to see more from this writer/director pair, but I hope they put more work into the story; for this kind of film, it needs to be a little bit more than just a vehicle for interesting visuals. Acting wasn't bad. Make-up and visual effects were quite good.
A little strange in a good way.Worth a watch
Up and down opinion about this one. Loved the setting and the lead actress. Plot got a little wonky even by supernatural or paranormal standards. Still enjoyed it!
Setting was original and the lead was convincing enough but the plot was a mess. I was uninterested until the second half when things got bloody but by then I could not care for any of the characters or their fate. I guess I could watch it again to make sense of it all but I probably won't since it failure to capture my attention. If you like dark, gothic horror with complicated twists then go ahead and give it a try but it wasn't my cup of tea. Also, as french is my first language, I thought the dialogues were awf
Honestly loved it. What I didn't understand was when the mirror transported Williams brother to a different location of the house. The ending was lovely tho as it shows her soul being lifted from the house she was trapped in by her mum (mr Jessica) after being trapped there for so long doing something she was never passionate about. All she wanted was to be loved. What didn't make sense to me is what happened to the other girls and why she didn't hurt mrs Wilson or why mrs Wilson didn't help Lucy, like that was messed up, I mean I understand why she killed the girl on the bike now and was probably doing it for the money but still it annoyed me and so did William.