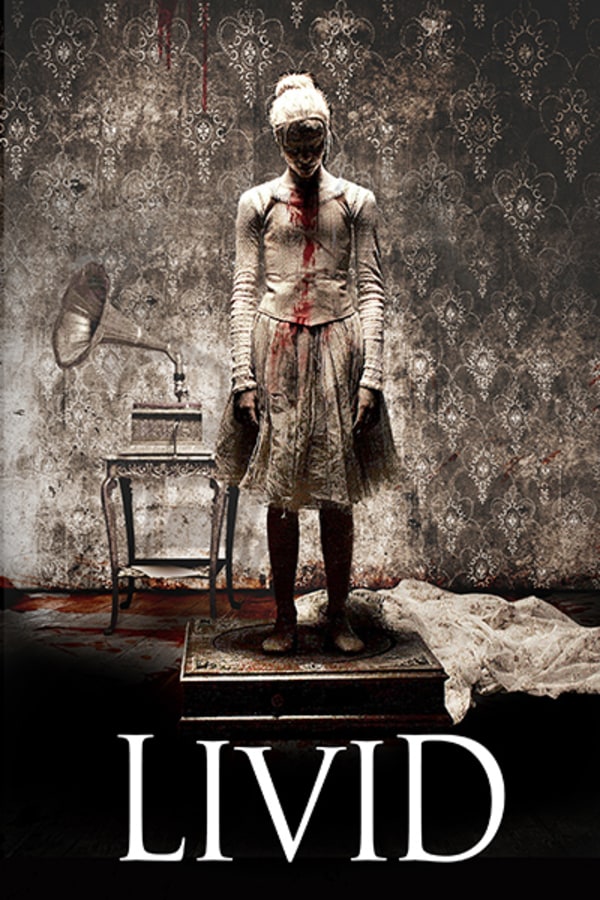 Livid
Directed by Julien Maury, Alexandre Bustillo
It's young Lucy's first day as a trainee in house caregiver. She visits Mrs Jessel, an old woman who lies in a cerebral coma, by herself, in her large desolate house. Suposedly Mrs Jessel, a former dance teacher of repute, possesses a treasure somewhere in the house, Lucy and friends William and Ben decide to search the house in the hope of finding it. At night, they get into the house, which reveals itself to be increasingly peculiar. Their hunt for Mrs Jessels treasure leads them into a horrifying supernatural series of events that will change Lucy forever...
Three thieves encounter supernatural terror when attempting to steal a hidden treasure.
Cast: Chloe Colloud, Jeremy Kapone, Félix Moati, Chloé Marcq, Catherine Jacob
Member Reviews
lost its way near the end. nice and creepy though if you arent too worried about understanding it
lost its way near the end and kinda derailed
Love the creepy mood and strangeness, but a little confusing as well.
A very interesting film that will have you fixated til the end. Some great visuals and nice helping of gore of gore for those blood thirsty viewers out there. This is an unusual film that doesn't disappoint and it has a real "dark fairy tale" feel to it - great for the Halloween period.
Unlike anything I've seen before and visually very pleasing. I liked it.