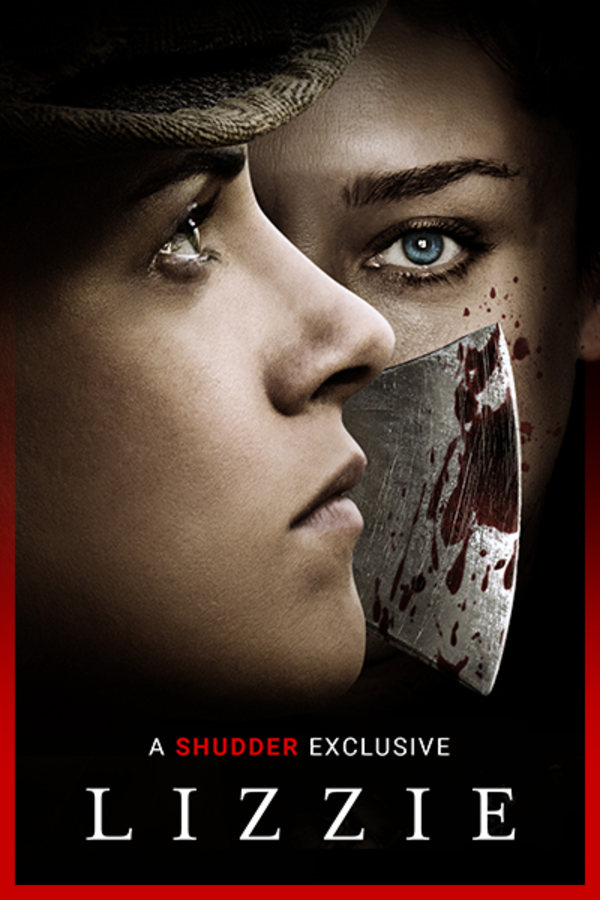 Lizzie
Directed by Craig William Macneill
Headstrong Lizzie Borden lives with her wealthy father, stepmother, and sister in Fall River, Massachusetts. When her family hires live-in maid Bridget, an uneducated Irish immigrant, the two find kindred spirits in one another and tension builds in the Borden household. Based on the infamous 1892 axe murders by Lizzie Borden. A SHUDDER EXCLUSIVE.
Chloe Sevigny and Kristen Stewart star in this psychological thriller based on the infamous 1892 murders of the Borden family.
Cast: Kristen Stewart, Chloe Sevigny, Kim Dickens
Member Reviews
Naked girls with hatchets made it worth the watch alone...... :)
I enjoyed this one very much. Based on a real historical case of murder, it's definitely a slow burn, but I found the story to be engaging and interesting. The characters and acting were all well thought out and the movie summarizes the historical case quite well. Short moments of brutality accent the slow burning away of the candlestick.
This was as good as I thought it would be.
I don't know how to edit my review, so I'll just finish it here, since I posted unintentionally, when I was trying to create a line spacing. I found this story to be a more plausible explanation than others I have heard for why this happened. The class commentary was also interesting, in terms of Bridget and Lizzie's falling out. The wealthy often feel that money is necessary for life and freedom, and end up fighting over it, whereas Bridget was used to not having wealth and power, and has accepted it. And the hardships that come with it. Therefore she rejects Lizzie in the end.