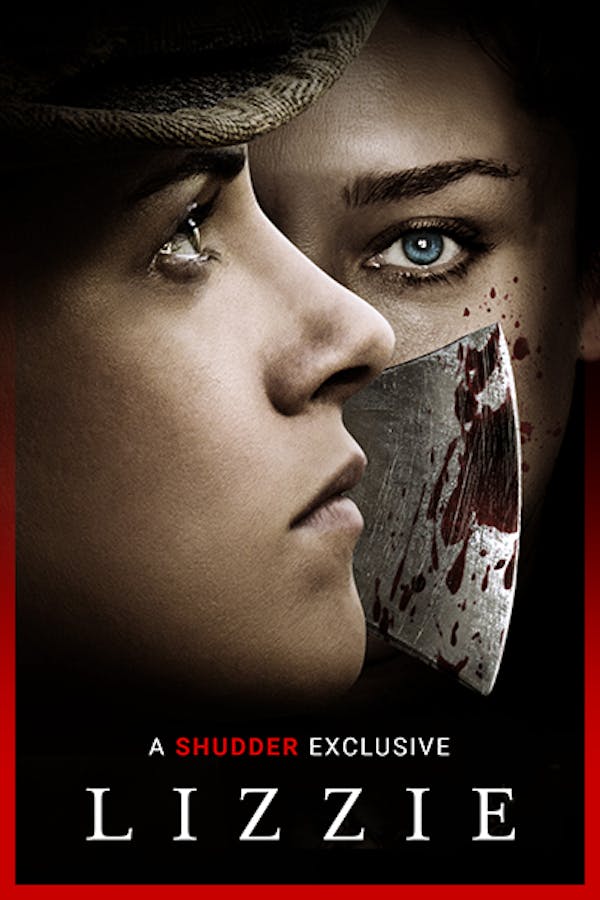 Lizzie
Directed by Craig William Macneill
Headstrong Lizzie Borden lives with her wealthy father, stepmother, and sister in Fall River, Massachusetts. When her family hires live-in maid Bridget, an uneducated Irish immigrant, the two find kindred spirits in one another and tension builds in the Borden household. Based on the infamous 1892 axe murders by Lizzie Borden. A SHUDDER EXCLUSIVE.
Chloe Sevigny and Kristen Stewart star in this psychological thriller based on the infamous 1892 murders of the Borden family.
Cast: Kristen Stewart, Chloe Sevigny, Kim Dickens
Member Reviews
As a true crime fan who doesn't like to see the gore, but loves to learn the story, this was great! it was just "nasty" enough with the few shots of the wounds to keep it interesting, but keeping the violence off screen so you didn't have to see how Mr. Borden's head was literally split in two, etc. I really appreciate how the relationship between Lizzie and Bridget was portrayed as well. As a queer woman, I had several moments where I was like, "Awww!! Cuteee!!" and then I remembered how the story ended in real life, which was a big switch. I have to appreciate the chemistry between the leading ladies, especially since Chloe isn't lgbtq
it was good a little long but I like the actrese who played Lizzie
If you need a good nap this is the movie to put on. Boring as af!
Very good movie. I really like this interpretation of the Borden murders.