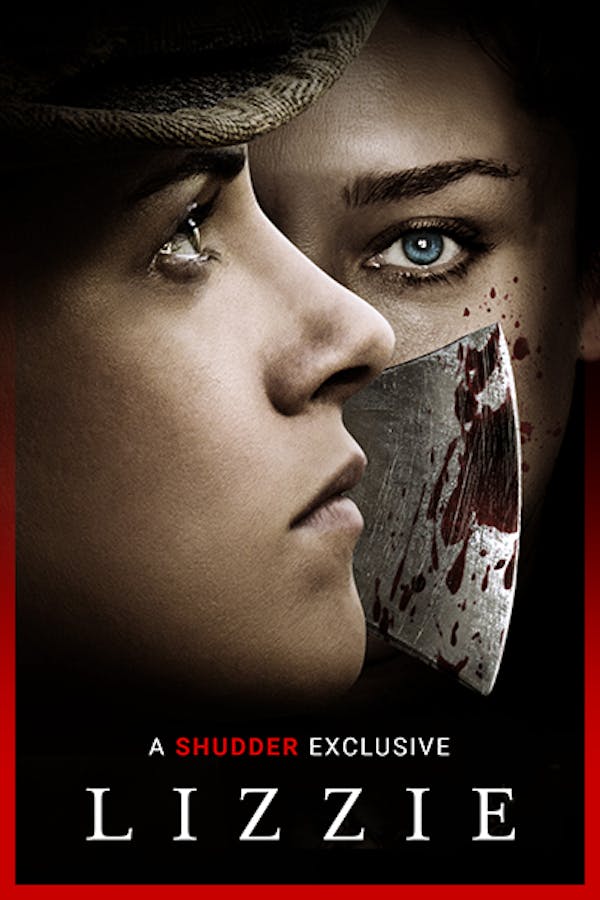 Lizzie
Directed by Craig William Macneill
Headstrong Lizzie Borden lives with her wealthy father, stepmother, and sister in Fall River, Massachusetts. When her family hires live-in maid Bridget, an uneducated Irish immigrant, the two find kindred spirits in one another and tension builds in the Borden household. Based on the infamous 1892 axe murders by Lizzie Borden. A SHUDDER EXCLUSIVE.
Chloe Sevigny and Kristen Stewart star in this psychological thriller based on the infamous 1892 murders of the Borden family.
Cast: Kristen Stewart, Chloe Sevigny, Kim Dickens
Member Reviews
I enjoyed it. Not really a horror but a great story. Great acting and effects.
I don't understand why this film has not received the respect, acclaim and attention it so richly deserves. Not only does it hew with absolute fidelity, to the trial transcripts and contemporary accounts, but it is compulsively watchable, with two of our most gifted actresses giving nuanced and utterly committed performances.
I was quite disappointed with this film. Perhaps I went into it with the wrong expectation, seeing as it's hosted on Shudder. The real horror of this film is that it should have been cut shorter by a third. I assume the director was going for an art film, experimental feel, but it comes across flat and sallow. What acting there is was fine, but much of the film is silence and dust. You get a sense of Lizzie's feeling of isolation and despair, but rather than making her story one you can sympathize with, you're left wanting to leave her to that isolation.
I'm a nerd for this kind of stuff. I kind of wish it had alternate ending options. I always was suspicious of the Uncle.
I knew Kristen Stewart was in this before reading the description hahaha