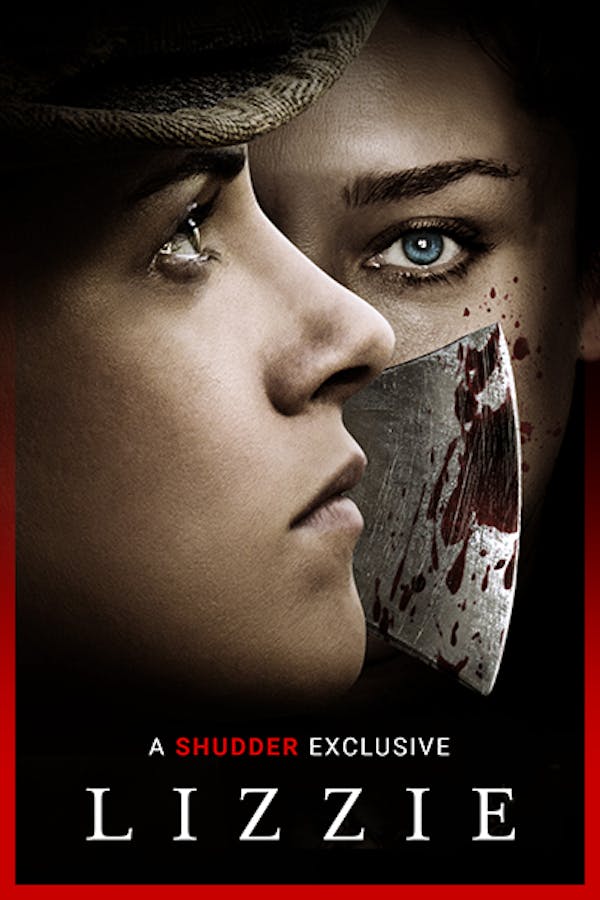 Lizzie
Directed by Craig William Macneill
Headstrong Lizzie Borden lives with her wealthy father, stepmother, and sister in Fall River, Massachusetts. When her family hires live-in maid Bridget, an uneducated Irish immigrant, the two find kindred spirits in one another and tension builds in the Borden household. Based on the infamous 1892 axe murders by Lizzie Borden. A SHUDDER EXCLUSIVE.
Chloe Sevigny and Kristen Stewart star in this psychological thriller based on the infamous 1892 murders of the Borden family.
Cast: Kristen Stewart, Chloe Sevigny, Kim Dickens
Member Reviews
Decent movie if you know nothing about Lizzie Borden. I skipped around this movie a lot to get to the point and see where they were taking this thing rather than sit through it because it kind of drags, but this movie makes absolutely no sense unless you don't know anything about Lizzie historically other than that she "allegedly" axed her parents to death. Its not meant to be historically accurate, I guess since some sequence of events and people were left out of out of place and the entire driving force behind the murders here, as well has how its portrayed and those involved is completely fictional and not really convincing. The acting was good at least and it has a great cast.
Didn't care for it. Took a lot to keep me interested. Actors and actresses were brillant. Not for me
I really liked the movie. The actors were great and it was good.
Wasn't like the true story, none of the characters were likeable
i really do not believe i wasted my time watching this one.....it was very slow, it dragged horribly. the actress playing Lizzie spent the whole movie looking like she was in a catatonic state....it stinks !!!!