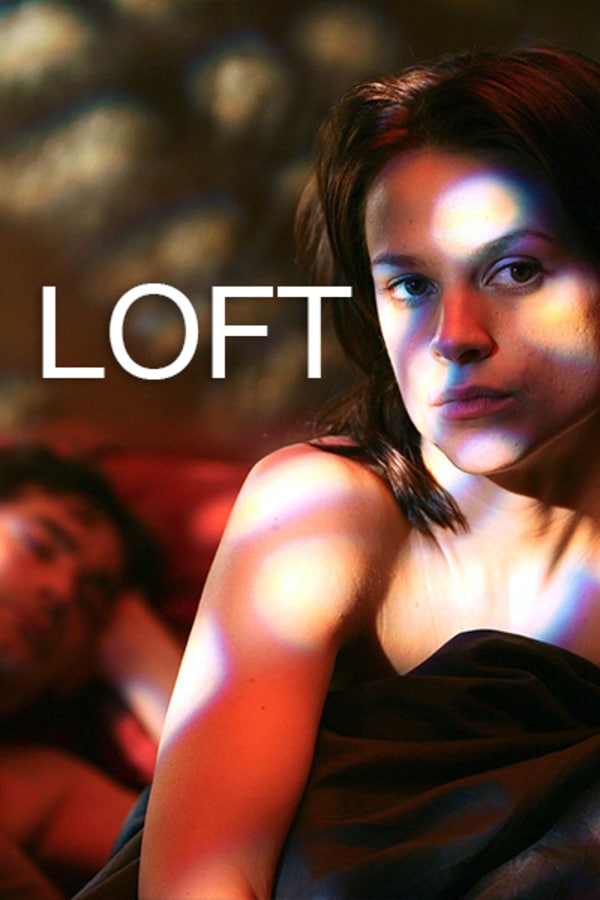 Loft
Directed by Erik Van Looy
Five married men share a city penthouse in order to entertain their respective mistresses in secret, but their arrangement turns sour when the body of a murdered woman is found at the loft. As the only ones with access to the apartment, the men soon suspect one another of the heinous crime, realising that they don't know each other as well as they thought. LOFT is a clever, Hitchcockian style thriller that effectively uses flashbacks to reveal an intricate mystery that twists and turns before culminating in a surprising yet satisfying ending. (In Dutch and Flemish with English subtitles.)
The party is over when a group of adulterous friends find a dead boy in their shared secret apartment.
Cast: Koen De Bouw, Filip Peeters, Matthias Schoenaerts
Member Reviews
a few too many twists and turns for me to call it really good. i think it would have worked much better with some trimming: shorter running time, fewer characters, less plot acrobatics. but it's still pretty good. well made, well acted...i just felt myself tuning out the story each time another little twist came along. certainly worth a look, nonetheless.
It was very good and beleavable.
I have to be the naysayer for this one. Yes i love a good twist to a story. I just did not buy into it.
A lot of twists and turns. A good story, when you are able to look past the awful personalities of all the male characters. Methinks this story is pretty cloae to reality in that aspect. You heard me.
Almost quit about 15 minutes in, but kept at it for some reason. Glad i did it is an example of excellent storytelling! Kept me guessing the whole way through. I f you can make it past the first 20-30 minutes you'll really enjoy this film. Its for sure in my top 10.