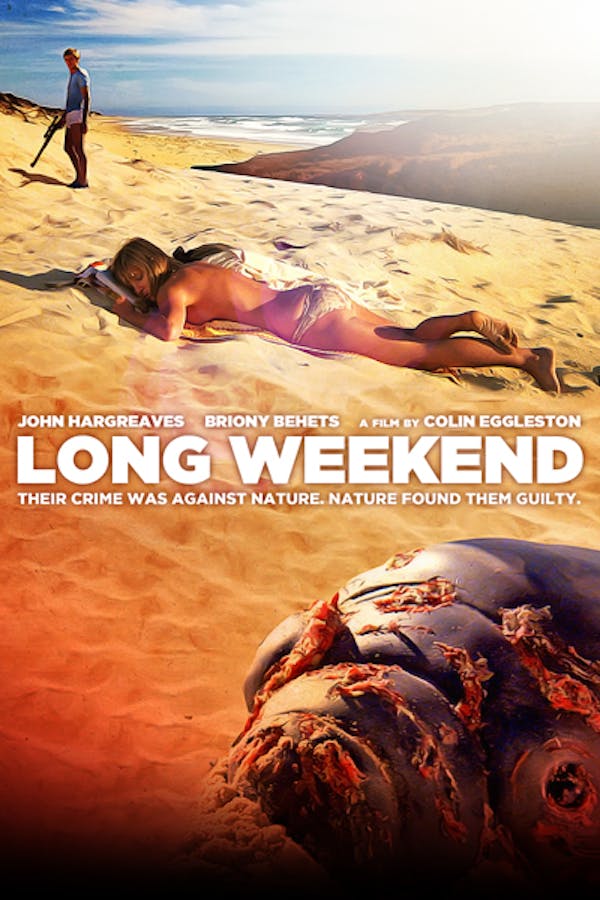 Long Weekend
Directed by Colin Eggleston
Attempting to resurrect their failing marriage, Peter and Marcia set out on a camping trip to a deserted stretch of the Australian coastline in the hope that a long weekend in the sunshine will help them patch up their differences. They trample through the countryside, destroying everything in their tracks. However, their callous disregard for the environment soon becomes apparent when the animals start to seek vengeance. Can they leave, or will they be destroyed?
Their crime was against nature... and nature found them guilty.
Cast: John Hargreaves, Briony Behets
Member Reviews
Oh FFS, he ran over Skippy!
A Tassie Devil in Victoria? Frickin' idiots!
Great Australian movie. Excellent story line regarding the ignorance of people's actions.
Not as good as first thought but still liked it