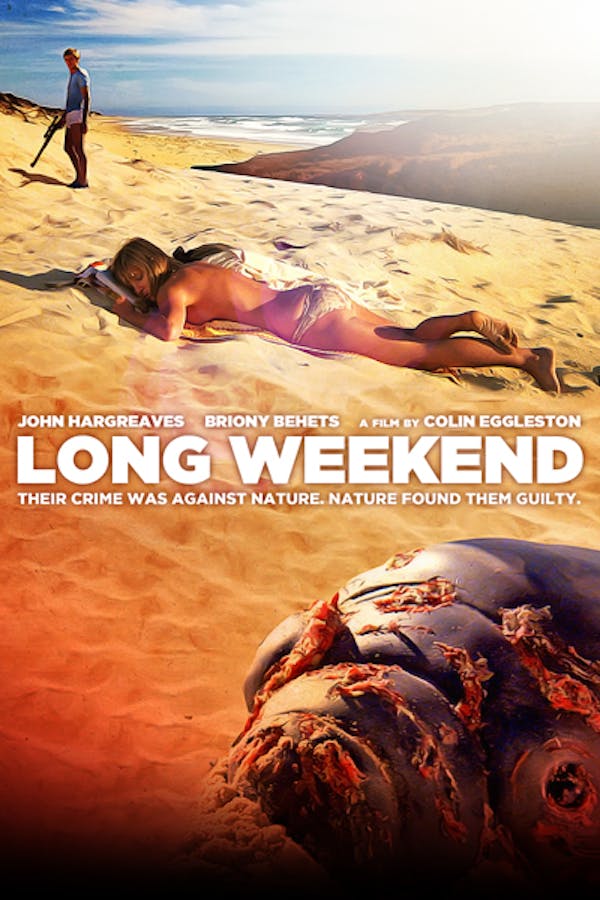 Long Weekend
Directed by Colin Eggleston
Attempting to resurrect their failing marriage, Peter and Marcia set out on a camping trip to a deserted stretch of the Australian coastline in the hope that a long weekend in the sunshine will help them patch up their differences. They trample through the countryside, destroying everything in their tracks. However, their callous disregard for the environment soon becomes apparent when the animals start to seek vengeance. Can they leave, or will they be destroyed?
Their crime was against nature... and nature found them guilty.
Cast: John Hargreaves, Briony Behets
Member Reviews
Well, it's certainly original and totally off the wall. Bit repetitive and the woman was horrible. Glad I watched it, would recommend it to hard core fans who love the horror genre and understand that an old movie is not necessarily a good one, but is interesting none the less.
This film is quite true to the way some people just disrespect nature. This would be great if remade but for a film made in the 70's it has dated but still worthy of the point it is trying to get a cross. Good film.
Nice update on the 1978 original. Nice atmosphere with an Australian sensibility.
As an Aussie I am glad to see an average day in Australia depicted so accurately :'D