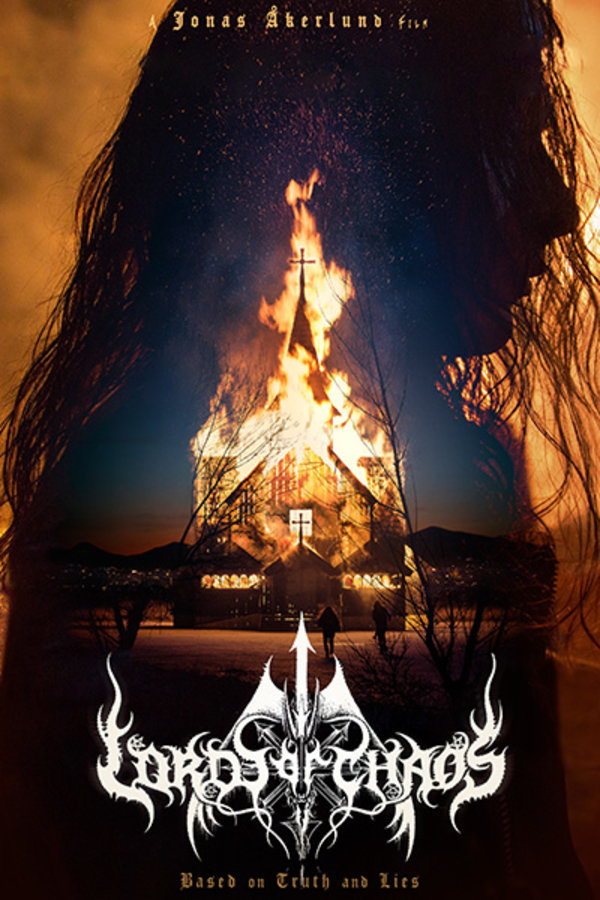 Lords of Chaos
Directed by Jonas Åkerlund
In 1987 Oslo, 17-year-old Euronymous becomes fixated on creating "true Norwegian black metal" with his band Mayhem. He mounts shocking publicity stunts to put the band's name on the map, but the lines between show and reality begin to blur.
A teenager's quest to launch Norwegian Black Metal in Oslo in the early 1990s results in a very violent outcome.
Cast: Rory Culkin, Emory Cohen, Jack Kilmer, Sky Ferreira
Member Reviews
Even if you don't know the story of Mayhem going into this, you will not be disappointed. It may not follow the actual story a 100% but even with Hollywooding it up, great movie.
I was worried going into this. I grew up with this music in the 90s and knowing the stories from the time. I was pleasantly surprised that I quite liked it. Yes, they portray most of the characters as teenage dorks... which.. is probably exactly how it was. It's got me thinking how an insular grouping of people can cause a quick escalation to the events that unfolded. Burzum fanboys/girls will be sad that their idol comes off as an insecure prick, but again.. I'm not convinced it wasn't the case. I really liked how they took photos from the time that I've known for years and played out the scenes that lead up to the moment. Anyway.. it's not a perfect movie, it doesn't claim to be 100% fact, but I don't think any story surrounding these events should be considered 100% fact. I liked it.
Breathtakingly shitty. I've known all the details of this story for some time. This film takes the tale of some quite dark people and quite dark events and turns it into a stoner comedy with Rory Culkin in a wig. Every single character is miscast, which is hard to pull off. Euronymous is portrayed as a much more sympathetic character than the piece of shit who he actually was. Varg is portrayed as an overweight insecure geek loser who overnight turns into an evil satanist without any seeming development between the two. This made me wish badly for a Norwegian language, well made, well cast film about Mayhem. Jonas Akerlund is a bad filmmaker. You can't be a good filmmaker and make this movie.
If you can make it through the first 20 minutes , this movie has an interesting story . Based on a true story , not sure how close they stayed to the real life events , but it is something to see . You don't have to know the people or the music to watch , go along for the ride , it is worth it in the end . Gory , weirdly funny but never dull .