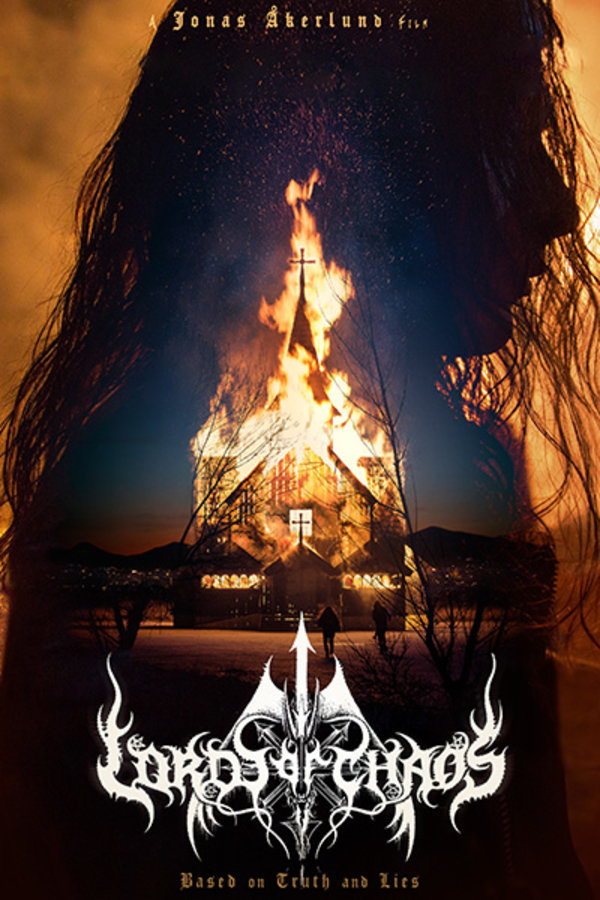 Lords of Chaos
Directed by Jonas Åkerlund
In 1987 Oslo, 17-year-old Euronymous becomes fixated on creating "true Norwegian black metal" with his band Mayhem. He mounts shocking publicity stunts to put the band's name on the map, but the lines between show and reality begin to blur.
A teenager's quest to launch Norwegian Black Metal in Oslo in the early 1990s results in a very violent outcome.
Cast: Rory Culkin, Emory Cohen, Jack Kilmer, Sky Ferreira
Member Reviews
If you can make it through the first 20 minutes , this movie has an interesting story . Based on a true story , not sure how close they stayed to the real life events , but it is something to see . You don't have to know the people or the music to watch , go along for the ride , it is worth it in the end . Gory , weirdly funny but never dull .
What the fucking bullshit was that?!
I had heard of the real accounts of this story years ago. Very fascinating! Made the film very interesting to watch