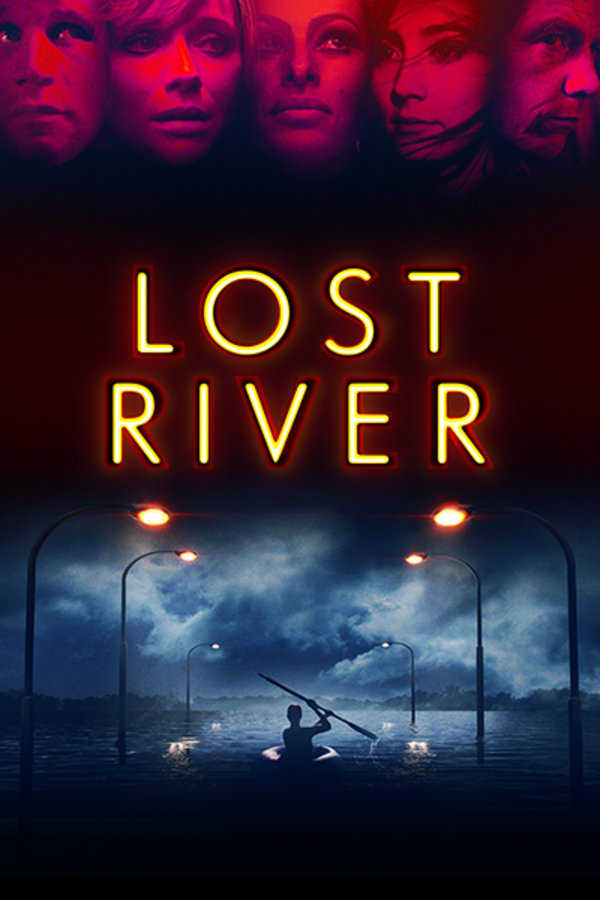 Lost River
Directed by Ryan Gosling
Ryan Gosling's directorial debut LOST RIVER weaves elements of fantasy, noir and suspense into a modern day fairytale. Set against the surreal dreamscape of a vanishing city, Billy (Christina Hendricks) a single mother of two, is swept into a macabre and dark fantasy underworld while her teenage son Bones (Iain De Caestecker) discovers a secret road leading to an underwater town. Both Billy and Bones must dive deep into the mystery if their family is to survive. Also starring Saoirse Ronan, Matt Smith, Eva Mendes, Ben Mendelsohn.
Ryan Gosling directs a macabre and dark fantasy, where a teenager discovers a secret road leading to an underwater town.
Cast: Christina Hendricks, Saoirse Ronan, Matt Smith, Ben Mendelsohn
Member Reviews
weird, different, great first movie by Ryan. worth a watch if your patient.
Pretentious(f)art masking itself with the otherwise respected Gosling name. If you last longer than 20 mins then you sir or madam are far more patient than I. Pointless movie that leads to absolutely nowhere.
Ryan Gosling is talented. Great film!
Just another pointless meandering "art" movie. Couldn't get through it.
Whoops, sorry, I posted my review by mistake so I'll carry on here. XD It has a David Lynch vibe, overall. I didn't have a problem with the pacing because it accentuated the dreamy quality of the story, but it's definitely not fast paced and probably isn't what people might expect from an actor (because people can make assumptions, etc.). It's an impressive debut.