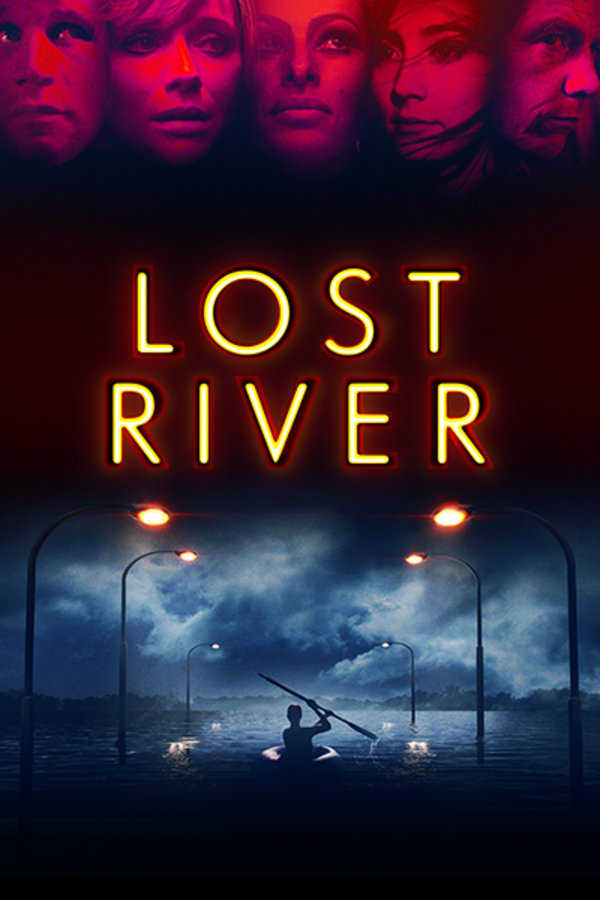 Lost River
Directed by Ryan Gosling
Ryan Gosling's directorial debut LOST RIVER weaves elements of fantasy, noir and suspense into a modern day fairytale. Set against the surreal dreamscape of a vanishing city, Billy (Christina Hendricks) a single mother of two, is swept into a macabre and dark fantasy underworld while her teenage son Bones (Iain De Caestecker) discovers a secret road leading to an underwater town. Both Billy and Bones must dive deep into the mystery if their family is to survive. Also starring Saoirse Ronan, Matt Smith, Eva Mendes, Ben Mendelsohn.
Ryan Gosling directs a macabre and dark fantasy, where a teenager discovers a secret road leading to an underwater town.
Cast: Christina Hendricks, Saoirse Ronan, Matt Smith, Ben Mendelsohn
Member Reviews
Wow what a sad powerful movie! Makes you think. And thankful for family no matter what you have in life.🙌 a must see for sure!
Was okay??? Definitely not a horror movie at all, I just ended up feeling sad after watching this. Great actors but if you are in for a scary watch I don't recommend this one! Has some twisted parts but other than that....meh.
Yeah! This movie is great, unique and stylish with great cinematography and cool story line. I love Ryan Gosling and am so glad hes entering this realm. Hope to see more writing/directing from him.
One of my favourite movies. So beautiful and stylish. Every part of this movie was made with such attention to detail. Gosling should direct more.
This was a waste of time, I regret the 'click'. Some interesting shots but nothing worth the time input.