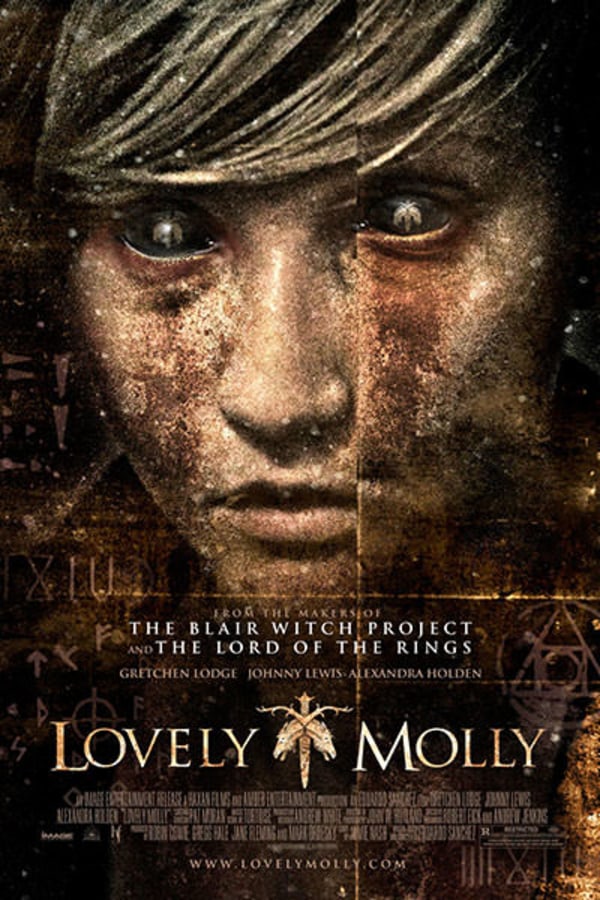 Lovely Molly
Directed by Eduardo Sanchez
A former addict begins to have strange episodes after moving into her childhood home in this relentlessly disturbing ghost story from BLAIR WITCH PROJECT director Eduardo Sanchez. But where that film relied on off-screen atmosphere to create dread, here Sanchez serves plenty of on-screen scares, resulting in a film that follows in the footsteps of graphic shockers like THE ENTITY. Richly exploring the parallels between psychosis, addiction and demonic possession, LOVELY MOLLY is a gripping look at how the traumas of the past come back to haunt us. Contains strong language, sexual scenes, violence and gore.
A former addict begins to have strange episodes after moving into her childhood home.
Cast: Gretchen Lodge, Johnny Lewis, Alexandra Holden
Member Reviews
Well done..he made another mediocre movie. it literally had one good part near the end. It has a lot of stupid audio stuff throughout the entire movie..it was literally hurting my brain. Crazy bitches.
Let me start of by saying you will either love this movie it or hate it. You can tell by reading the reviews. For me personally I found this movie to be profoundly sad, it has a tone of hopelessness that sticks to the end of the movie. The cinematography and music was great and gave the movie atmosphere. But like other reviews said the ringing through out the movie was a lot, I understand it was there on purpose to make us uncomfortable and it did it's job. I know this movie has a lot of hate but I thought it was brilliant. The story and acting was top notch and it made me feel for all the characters. I would recommend this move for horror fans that like a slow burn movie. And be prepared to not have your hands held the whole way through because you will have a lot of questions with no answers at the end. But to me that is also why I love the movie so much, it got me thinking and feeling. 5 Skulls out of 5.
Really don't get the hate from some on this film. Thought it was brilliant. Yes, you have to pay attention and not go into it wanting straight up gore. It's methodical, creepy and tense with a brilliant pay off at the end. Fantastic film.
The movie was good. But I hated that high pitch ringing sound that kept happening during the movie