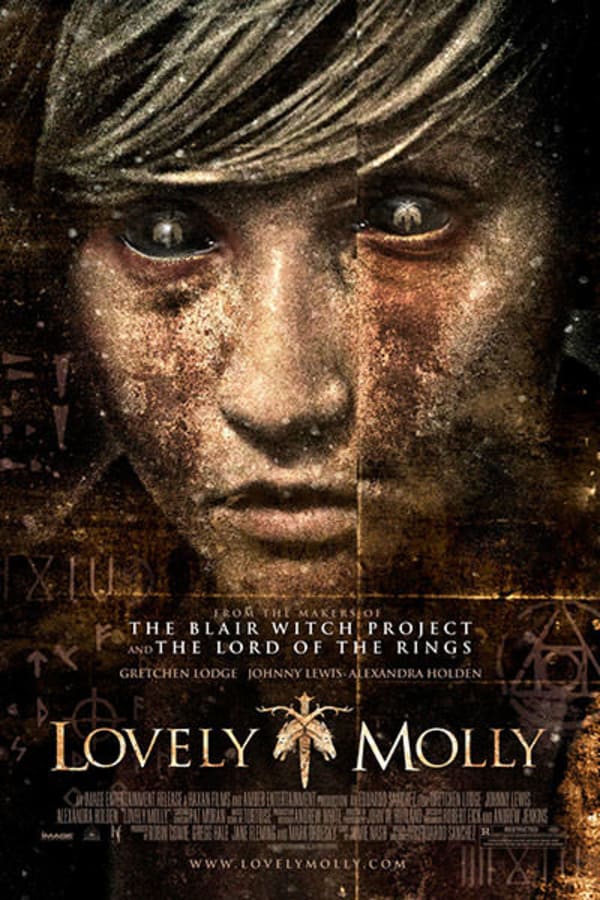 Lovely Molly
Directed by Eduardo Sanchez
A former addict begins to have strange episodes after moving into her childhood home in this relentlessly disturbing ghost story from BLAIR WITCH PROJECT director Eduardo Sanchez. But where that film relied on off-screen atmosphere to create dread, here Sanchez serves plenty of on-screen scares, resulting in a film that follows in the footsteps of graphic shockers like THE ENTITY. Richly exploring the parallels between psychosis, addiction and demonic possession, LOVELY MOLLY is a gripping look at how the traumas of the past come back to haunt us. Contains strong language, sexual scenes, violence and gore.
A former addict begins to have strange episodes after moving into her childhood home.
Cast: Gretchen Lodge, Johnny Lewis, Alexandra Holden
Member Reviews
I might try to watch the other half later but this movie drags on and leaves too much unexplained. Needed a break, got too boring.
This movie had the potential to be great but it just dragged on. I wanted MORE, there was like zero development on why anything was happening, no back story, and all the exciting shit seems to happen off camera so all you really end up watching is an addict spiral out and then 20 minutes of unexplained gore. I wanted to know WHY the horse images, why she was being haunted, what happened before, but the movie doesn't go into any of that. It felt like watching a really bad sequel of a movie I haven't seen.
Thought provoking addresses drug abuse, incest, mental illness, and the paranormal. An all in one.
I really wanted to like it. But honestly I hated all the characters and it just wasn't a good movie. It had potential but was executed very poorly.
Ok I don't understand how ppl rate on this damn app. All the movies that have 5 skulls are whack af!!! This movie was so dumb I literally lost brain cells watching this!!!!