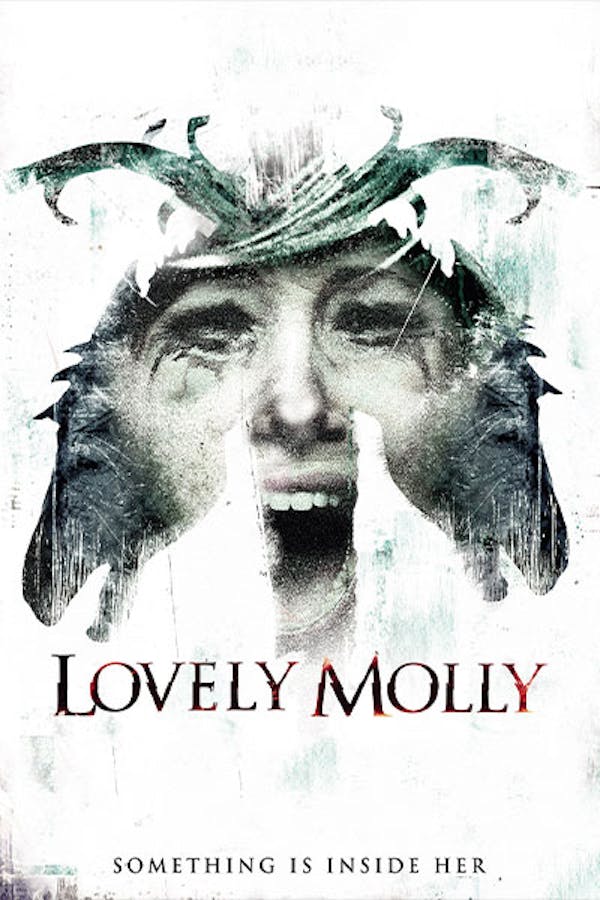 Lovely Molly
Directed by Eduardo Sanchez
A former addict begins to have strange episodes after moving into her childhood home in this relentlessly disturbing ghost story from BLAIR WITCH PROJECT director Eduardo Sanchez. But where that film relied on off-screen atmosphere to create dread, here Sanchez serves plenty of on-screen scares, resulting in a film that follows in the footsteps of graphic shockers like THE ENTITY. Richly exploring the parallels between psychosis, addiction and demonic possession, LOVELY MOLLY is a gripping look at how the traumas of the past come back to haunt us. Contains strong language, sexual scenes, violence and gore.
A former addict begins to have strange episodes after moving into her childhood home.
Cast: Gretchen Lodge, Johnny Lewis, Alexandra Holden
Member Reviews
great horror movie pretty good story well-acted nice effects I would recommend to watch my buddy
no i gave this an unfair review, after reading my words i subtract one skull because it was here /there/guess??? and a bloody cartoon character ballses up the ending,so actually,no skulls at all,in fact after watching this i hand back my internet,incase.
director from blair (shakey hand cam) witch project has done it again but with different places . no good story,unless you have never seen blair! meh! effects and blugh! to the acting,BUUUUT nope no but,just trash shite on 35mm.
It started off good, and parts continued to be good, but the majority of the time I was just confused. What happened to the parents? Who was Charlie? What heck is up with the horse heads!? Very confusing movie.
Not a Bad psychological movie. But i don't know why it's in the "HORROR GENRE",(IT'S NOT). BUT I'll give it (3-SKULL'S) As it's actor's play there part's pretty good, Especially the woman who plays "MOLLY"...