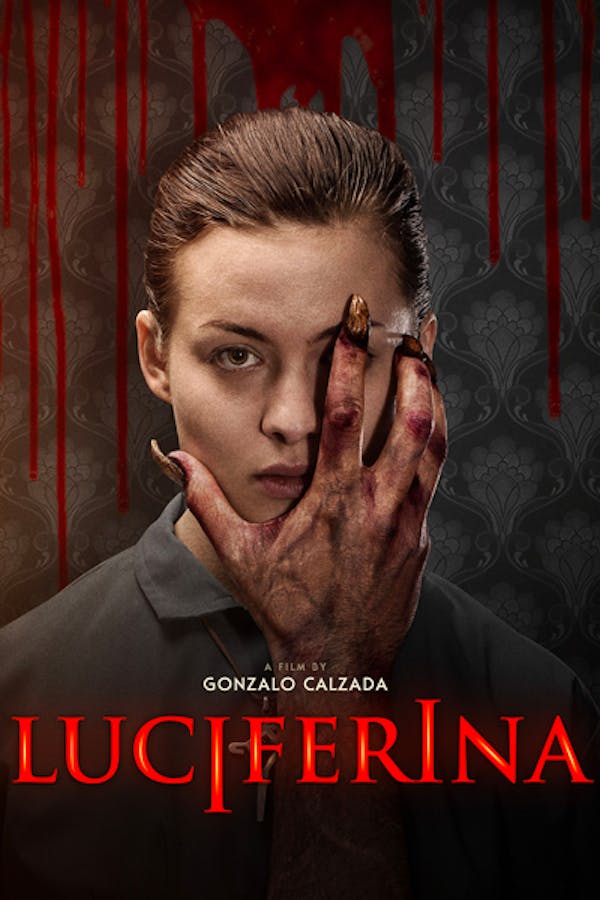 Luciferina
Directed by Gonzalo Calzada
Natalia is a 19-year-old novice who reluctantly returns home to say goodbye to her dying father. But when she meets up with her sister and her friends, she decides instead to travel the jungle in search of mystical plant. There, instead of pleasure, they find a world of Black Masses, strange pregnancies, bloody deaths and for the nun herself, a sexually violent clash with the Devil himself.
A young nun and a group of her friends travel to the jungle for an occult ceremony where they encounter the devil himself.
Cast: Sofia del Tuffo, Marta Lubos, Pedro Merlo, Malena Sánchez, Francisco Donavon
Member Reviews
The main girl was really pretty :)
This is Bad! Period… don't even waste your time.
I don't even know what I watched. I don't mind sex scenes as long as they bring some substance to the movie but these do not bring joy. Seemed way over the top and that ending was one of the most bizarre/boring endings I've seen. Probably would have been better if the actors were attractive and they added more depth to each of the characters. Basically, 111 minutes you won't get back...
Not too bad, has some good parts.
This is why we don't do Ayahuasca.