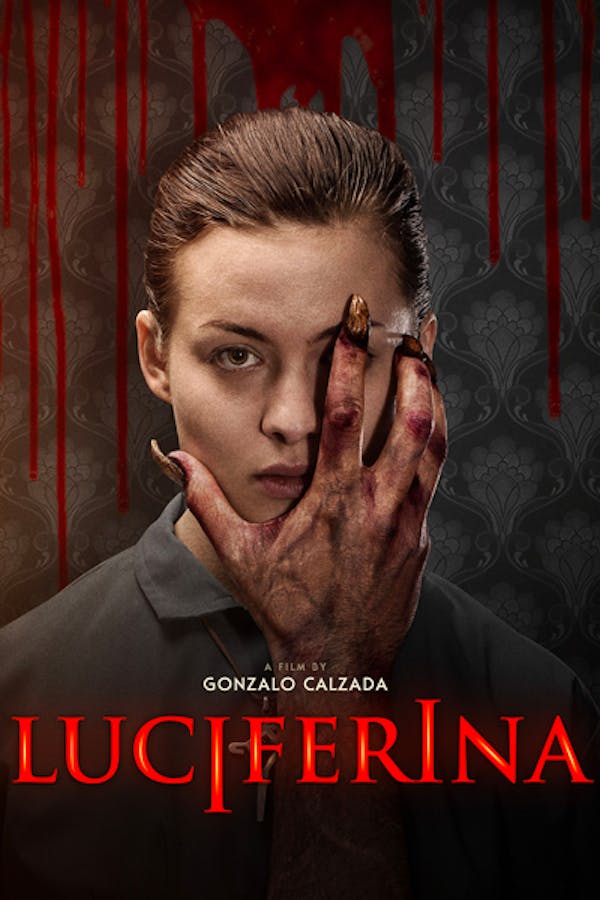 Luciferina
Directed by Gonzalo Calzada
Natalia is a 19-year-old novice who reluctantly returns home to say goodbye to her dying father. But when she meets up with her sister and her friends, she decides instead to travel the jungle in search of mystical plant. There, instead of pleasure, they find a world of Black Masses, strange pregnancies, bloody deaths and for the nun herself, a sexually violent clash with the Devil himself.
A young nun and a group of her friends travel to the jungle for an occult ceremony where they encounter the devil himself.
Cast: Sofia del Tuffo, Marta Lubos, Pedro Merlo, Malena Sánchez, Francisco Donavon
Member Reviews
I really liked it, but I HATED that she had to give up her bodily autonomy for the sake of a man. So it was five stars until that point.
I thought this was actually really good. The story was interesting, I cared about the characters and the acting was great. Lots of people hating it as it wasn't scary enough for them but not all horror films have to be filled with bloody jump scares!!
I gave this movie 40 min of my life I can never get back. shit is boring af. not scary. not even interesting. If I wasnt busy doing other things while it was on I would have shut it off sooner. even used as background noise this movie is horrible.
Cheesy, not scary in the least. Awful. Yawn.
slow to get going but good