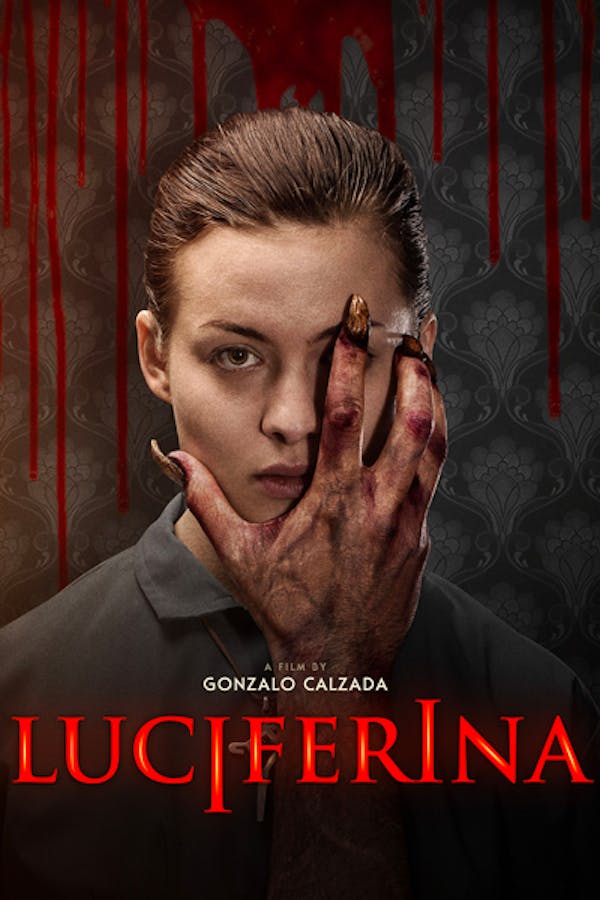 Luciferina
Directed by Gonzalo Calzada
Natalia is a 19-year-old novice who reluctantly returns home to say goodbye to her dying father. But when she meets up with her sister and her friends, she decides instead to travel the jungle in search of mystical plant. There, instead of pleasure, they find a world of Black Masses, strange pregnancies, bloody deaths and for the nun herself, a sexually violent clash with the Devil himself.
A young nun and a group of her friends travel to the jungle for an occult ceremony where they encounter the devil himself.
Cast: Sofia del Tuffo, Marta Lubos, Pedro Merlo, Malena Sánchez, Francisco Donavon
Member Reviews
Just so the ignorant ones in the comments know- it's Portuguese. Not Spanish. The movie was alright, basic and the plot wasn't entirely cohesive, but as far as wasting my time? There's definitely worse movies out there.
Solid acting, top tier cinematography, the locations and the characters were well developed. The last 15 minutes went from 0 to a nun banging the devil out of a dude so quick it would make your head spin around.
100 min of my life gone but that sex was worth the heavens
Pretty good film. Well shot, interesting story twist, even though it's an old theme. Spoiler alert! - Lot of folks are missing the basic plot at the ending... The sex was not the way the devil was exorcised... the sex was the lure to get him there... The invocation of her name was what did the deed. So the sex scene was a means to the end.