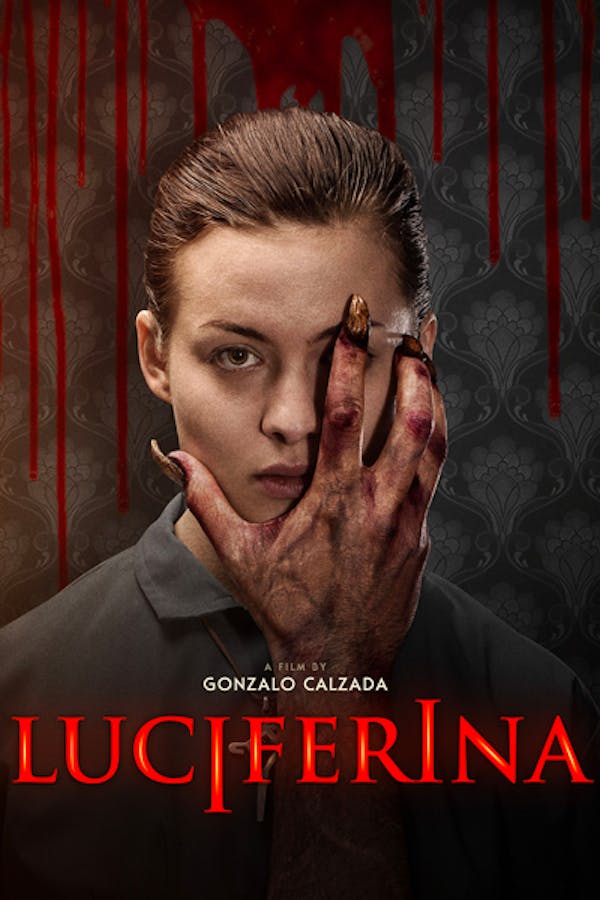 Luciferina
Directed by Gonzalo Calzada
Natalia is a 19-year-old novice who reluctantly returns home to say goodbye to her dying father. But when she meets up with her sister and her friends, she decides instead to travel the jungle in search of mystical plant. There, instead of pleasure, they find a world of Black Masses, strange pregnancies, bloody deaths and for the nun herself, a sexually violent clash with the Devil himself.
A young nun and a group of her friends travel to the jungle for an occult ceremony where they encounter the devil himself.
Cast: Sofia del Tuffo, Marta Lubos, Pedro Merlo, Malena Sánchez, Francisco Donavon
Member Reviews
Most definitely a project that deserves far more praise and attention than one would think at first glance. Have not seen sex and the female form used in a plot quite this blatantly since LIFEFORCE.
I actually thought this movie was quite enjoyable! It was a bit confusing in the beginning but I felt the resolution answered a lot of questions. Very unique movie, recommend giving it a watch!