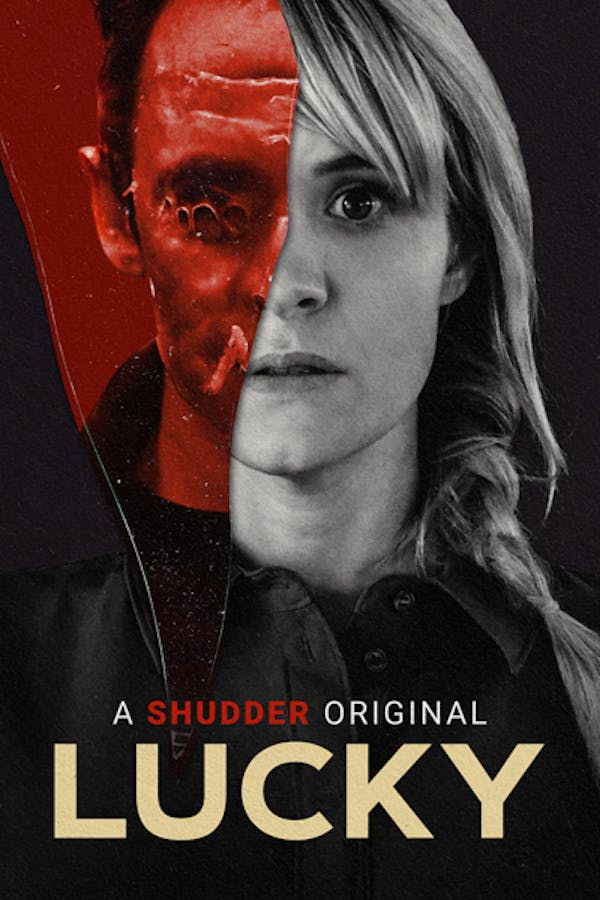 Lucky
Directed by Natasha Kermani
May, a self help author with all the answers, suddenly finds herself stalked by a masked man who mysteriously reappears every night. Even when she kills him. May struggles to get help from the people around her as she fights to stay alive. Is this paranoia, or is she doomed to accept her new reality? A SHUDDER ORIGINAL.
The story of a woman and a mysterious masked man. He reappears every night, even when she kills him. A mind-bending slasher from Natasha Kermani and Brea Grant.
Cast: Brea Grant, Hunter C. Smith, Dhruv Uday Singh
Member Reviews
This movie is a good example of the genre exposing the real life horrors around us. I would have liked a few more scares, but when we start to unravel the threads at the end I was really enjoying guessing what would happen next. The first 2/3 feels like a standard slasher, but it's worth it for the end when things get more dream-like. In some ways, thinking about and discussing this movie is more fun after finishing it than the actual watching.
I was hoping by the end I would get this movie. Unfortunately not. So it's about cheating on your partner and feeling guilty? What does the masked man represent? I'm clearly just a dense male...I'm completely lost on this one. Enjoyed it nevertheless
God bless them, they're trying. This is timely, powerful script made into a movie by people who aren't very good at making movies. Next time, they should try hiring real actors and a director that knows how to make the movie visually interesting. As it is, it looks like the movie Jordan Peele would make if he had a lobotomy and lost his eyesight. Overall, one of the better Shudder Originals I've seen.
very disappointed. ok movie but with crap end and no real explanation on why. 👎
It's like a short film from college played 10 times and still thinks your to dumb to get it so it pulls out the crayons and draws the picture then explains it in detail. But it's still dull and drawn out about 60 minutes longer than it needs to be.