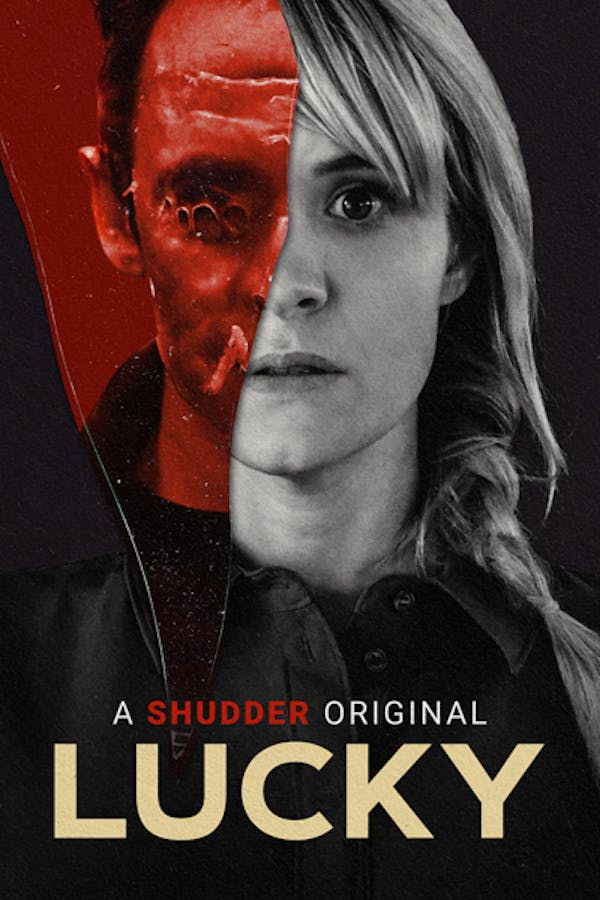 Lucky
Directed by Natasha Kermani
May, a self help author with all the answers, suddenly finds herself stalked by a masked man who mysteriously reappears every night. Even when she kills him. May struggles to get help from the people around her as she fights to stay alive. Is this paranoia, or is she doomed to accept her new reality? A SHUDDER ORIGINAL.
The story of a woman and a mysterious masked man. He reappears every night, even when she kills him. A mind-bending slasher from Natasha Kermani and Brea Grant.
Cast: Brea Grant, Hunter C. Smith, Dhruv Uday Singh
Member Reviews
not bad just didn't get the ending
It's not subtle and is no Promising Young Woman, but it does rage against the Patriarchy.
having to write everything twice has put me off reviewing at all.
interesting in premise, interesting momentarily towards end. overall uninteresting though and i feel the big reveal at the end for some, is in fact a trite presentation towards many possible presumptions of many different people. some things were clearly left to innaccurate dot connection.