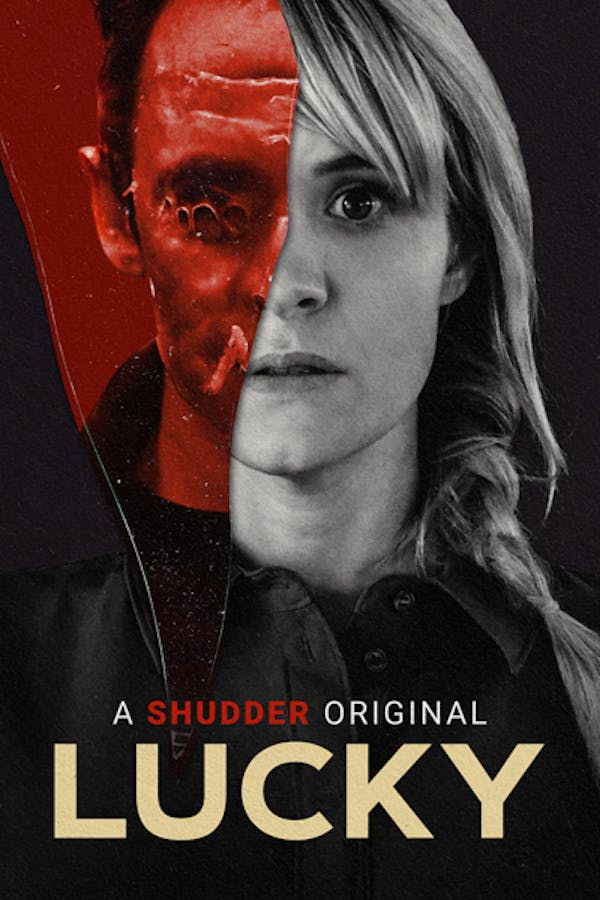 Lucky
Directed by Natasha Kermani
May, a self help author with all the answers, suddenly finds herself stalked by a masked man who mysteriously reappears every night. Even when she kills him. May struggles to get help from the people around her as she fights to stay alive. Is this paranoia, or is she doomed to accept her new reality? A SHUDDER ORIGINAL.
The story of a woman and a mysterious masked man. He reappears every night, even when she kills him. A mind-bending slasher from Natasha Kermani and Brea Grant.
Cast: Brea Grant, Hunter C. Smith, Dhruv Uday Singh
Member Reviews
The fact it's repetitive and trippy is good and bad.. I honestly felt that although the concept is interesting what confuses me is why is she stuck in this loop?
This movie is trippy, scary, and thought provoking. When you figure out what is happening, it is like a gut punch. More suspenseful/psychological horror than a slasher or home invader flick but man it was good!
Wow just wow. What an amazing movie. It was emotional and raw. Beautifully done and unfortunately relatable.
Don't let the misogynists and incels fool you, this movie is amazing and once I realized the plot I got emotional. This movie is like a thriller 'groundhog' day, well written, well acted and a movie with an underlying message.