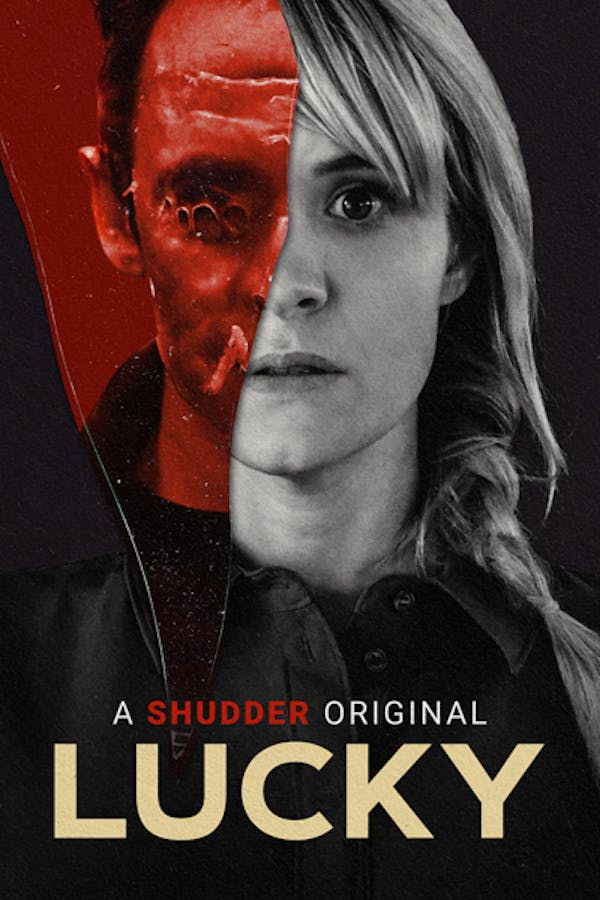 Lucky
Directed by Natasha Kermani
May, a self help author with all the answers, suddenly finds herself stalked by a masked man who mysteriously reappears every night. Even when she kills him. May struggles to get help from the people around her as she fights to stay alive. Is this paranoia, or is she doomed to accept her new reality? A SHUDDER ORIGINAL.
The story of a woman and a mysterious masked man. He reappears every night, even when she kills him. A mind-bending slasher from Natasha Kermani and Brea Grant.
Cast: Brea Grant, Hunter C. Smith, Dhruv Uday Singh
Member Reviews
Amazing parable of the experience of women on a daily basis. Thank you, Shudder, for distributing a wide variety of artistic voices.
again another movie I was excited to see the acting was great but honestly I just could not get into it even though I watched it from beginning to end it just kind of dragged on for me
Well that sucked. Feminist crap
An interesting twist on a slasher film with a metaphor that really hits close to home for women. It was very refreshing to watch a slasher from a female perspective as the film really taps into the genuine danger of just existing as a woman in this world. The acting was great and the plot kept me on the edge of my seat from start to finish. Hope to see more content like this from Shudder!
Clever film. Really makes you think. Some won't get it, which is kind of the whole point of the film.