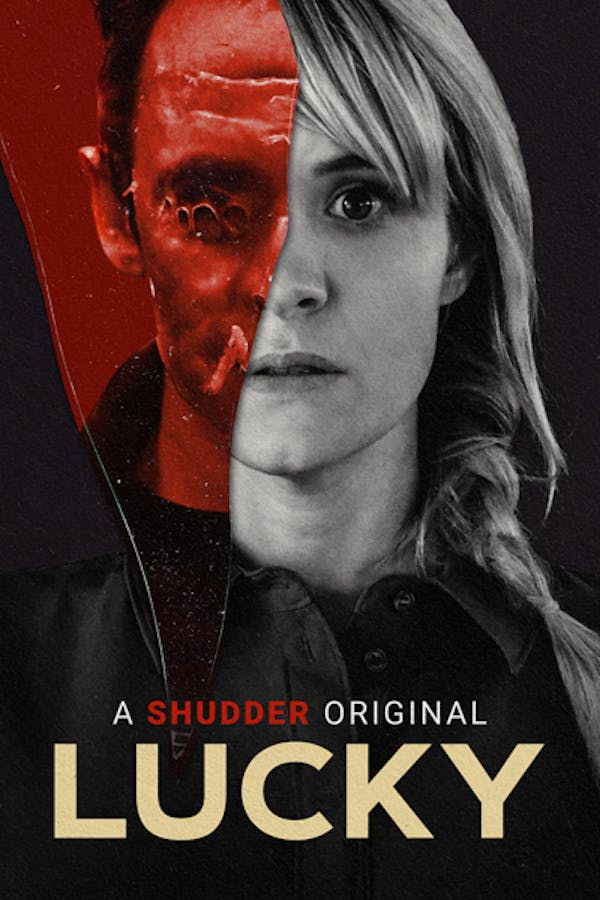 Lucky
Directed by Natasha Kermani
May, a self help author with all the answers, suddenly finds herself stalked by a masked man who mysteriously reappears every night. Even when she kills him. May struggles to get help from the people around her as she fights to stay alive. Is this paranoia, or is she doomed to accept her new reality? A SHUDDER ORIGINAL.
The story of a woman and a mysterious masked man. He reappears every night, even when she kills him. A mind-bending slasher from Natasha Kermani and Brea Grant.
Cast: Brea Grant, Hunter C. Smith, Dhruv Uday Singh
Member Reviews
Absolute waste of time.. Dumb storyline, not the least bit scary and a frustrating ending. Another failure on shudder.
Don't take this movie literally. I thought it was worth a one time watch.
Stupid misandrist movie more hung up on themes than substance.
This is definitely the worst thing I've seen so far on Shudder.