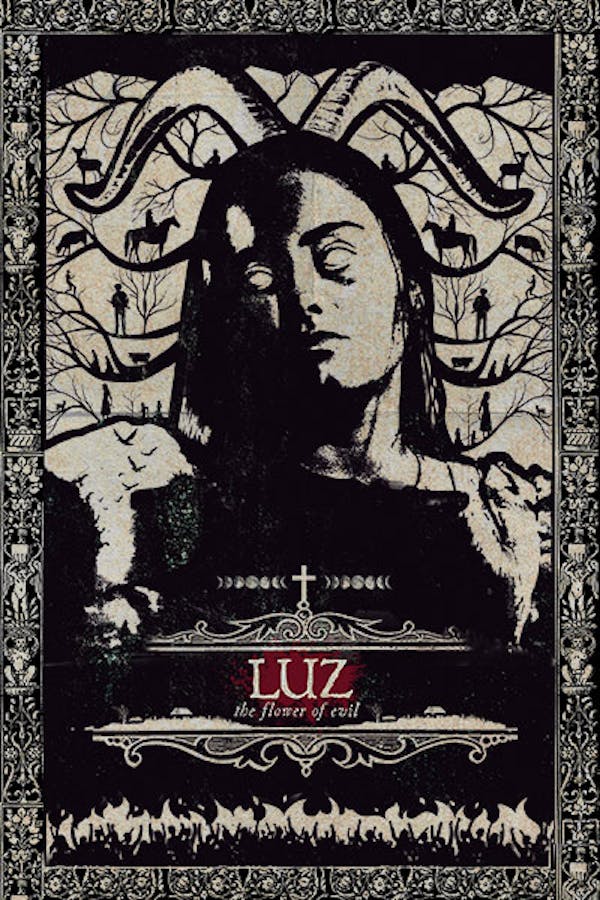 Luz: The Flower of Evil
Directed by Juan Diego Escobar Alzate
El Señor, the leader of a small cult in the mountains, returns one day to his village with a child who is purported to be the new messiah. But when only pain and destruction befall the community, El Señor finds himself under attack from his own followers, including his three daughters, whose burgeoning femininity has already caused them to question their faith. Equally mystical and terrifying, LUZ: THE FLOWER OF EVIL is a fantasy folk horror film where tranquility belies a simmering evil.
In the mountains, a small cult turn on their leader in this mystical, terrifying folk horror.
Cast: Yuri Vargas, Jim Muñoz, Sharon Guzman
Member Reviews
Beautifully filmed. Good but not terrific. I think it's worth a watch. The acting was excellent.
Pensé que estaría aburrida, pero no.
The colors in this movie are amazing, almost looking like it was shot on technicolor film stock. The visuals are the best thing about this movie, but unfortunately they weren't enough to keep me interested all the way through. At about the halfway point I started skipping ahead a few minutes at a time and by the end I was kind of glad I didn't sit through the entire run time. I'm not going to put this movie down because it certainly looks extraordinary and the actors all do a great job with what they were given. To some people the plot might be just what they're looking for. I guess it just wasn't for me, and that's fine.
Beautiful I love folk tales has a love rly ending which all makes sense in the end
Promising start but then all of a sudden nothing happened. I'm generally fine with films where not much happens, but this was different as it kept suggesting things might happen. Plotlines are set up but nothing is done with them; the same scenes seem to repeat themselves and much is unexplained, and not in a good way. Also this was technically pretty shoddy - during the night scenes, the long shots show an obviously pasted in sky full of stars which are intercut with closeups where it's obviously cloudy. Some of the editing was pretty bad too. Ending the film with a long voiceover is always a giveaway that somehow the narrative structure isn't working. And it's amazing how long the batteries in a cassette recorder can last. Who knew?