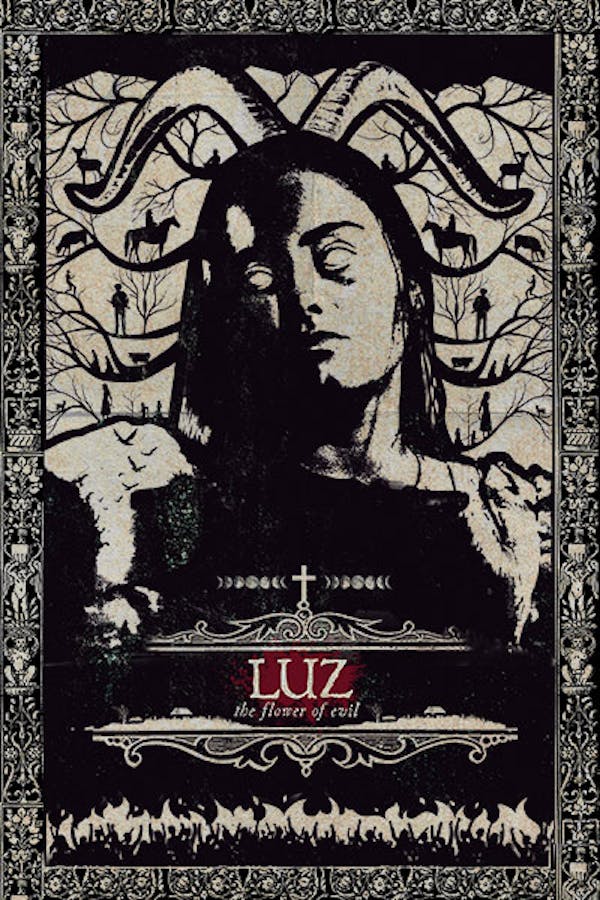 Luz: The Flower of Evil
Directed by Juan Diego Escobar Alzate
El Señor, the leader of a small cult in the mountains, returns one day to his village with a child who is purported to be the new messiah. But when only pain and destruction befall the community, El Señor finds himself under attack from his own followers, including his three daughters, whose burgeoning femininity has already caused them to question their faith. Equally mystical and terrifying, LUZ: THE FLOWER OF EVIL is a fantasy folk horror film where tranquility belies a simmering evil.
In the mountains, a small cult turn on their leader in this mystical, terrifying folk horror.
Cast: Yuri Vargas, Jim Muñoz, Sharon Guzman
Member Reviews
1st half of the movie was really interesting. 2nd half fell flat and earns the first rating under 3 skulls in the 20 or so movies I have watched here. Seriously just watch the first half and make up the end or click anything else at random.
This can definitely be a great folk horror films for the Spanish speaking like myself to
If it wasn't for the cinematography & the shoot locations this movie would only get a 1 skull rating. This is one of those movies you should watch the once & then you will throw away for the rest of your life & you will never ever miss it.
I waited up until the very very end for something to happen. nope. nothing happens. there is some beautiful shots in this movie for sure, but literally that's the only decent part of the film. not worth it sadly.
I liked this movie. I have a wide compass when it comes to horror and I especially enjoy foreign films. This one kept me riveted right till the very end.