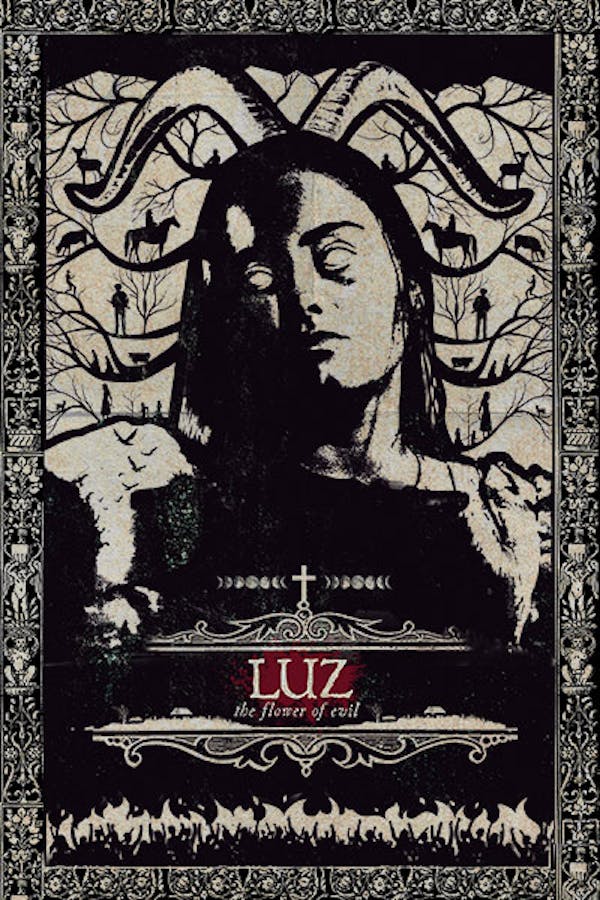 Luz: The Flower of Evil
Directed by Juan Diego Escobar Alzate
El Señor, the leader of a small cult in the mountains, returns one day to his village with a child who is purported to be the new messiah. But when only pain and destruction befall the community, El Señor finds himself under attack from his own followers, including his three daughters, whose burgeoning femininity has already caused them to question their faith. Equally mystical and terrifying, LUZ: THE FLOWER OF EVIL is a fantasy folk horror film where tranquility belies a simmering evil.
In the mountains, a small cult turn on their leader in this mystical, terrifying folk horror.
Cast: Yuri Vargas, Jim Muñoz, Sharon Guzman
Member Reviews
What a terrible mess of a movie. The acting is horrible. It's too long. It's boring. It was just terrible.
Absolutely beautiful cinematography Howe I'm not ok with the r@pe scene in this film, it seemed brutal and gratuitous and wholly unnecessary to the plot. A lot of the violence seemed unnecessary and explicit. I think there is a space for commentary on SA in horror, it can be done well and portray a important and genuine message however this film just missed the mark
It was extremely boring, I fell asleep then had to rewatch what I missed. Only to fall asleep and repeat the process, this happened several times.
I think all of the reviews with either one or two skulls were accurate. I would ignore any review of this movie with 3 or above.
Bloody Amazing.....So Beautifully filmed, poetic, sometimes frustrating, the father mainly, but very ethereal. Not horror at all, i don't know what genera it would belong to , but the cinematography is so Gorgeous, its totally watchable even if you don't like to read sub titles. it is BEAUTIFUL And realllly does have a lot to say.