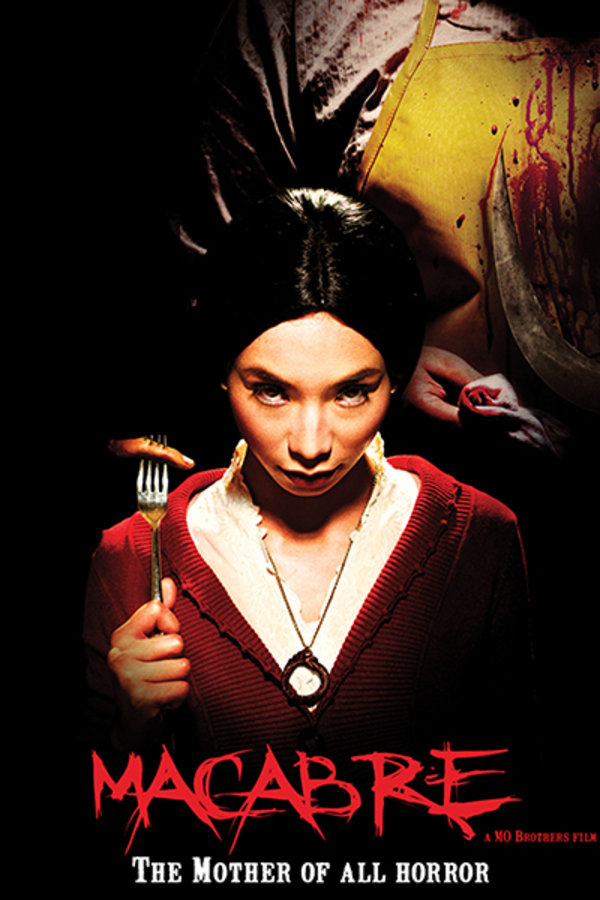 Macabre
Directed by Kimo Stamboel, Timo Tjahjanto
An expectant mother and her friends are lured to the home of a cannibal family in this gruesome Indonesian horror film which was banned in some Asian countries due to excessive violence. While husband and wife Adjie and Astrid are traveling, they pick up a woman who says she's been robbed, and offer to give her a ride home. But when they get to the woman's house, they meet her unusually young-looking mother and creepy siblings, who will stop at nothing to get the one thing they want - Astrid's unborn child! A must-see for Takashi Miike and TEXAS CHAINSAW MASSACRE fans. (In Indonesian with English subtitles.)
An expectant mother and her friends are lured to the home of a cannibal family.
Cast: Shareefa Daanish, Julie Estelle, Ario Bayu
Member Reviews
Crazy the way a slasher / cannibal movie should be
Pretty good. First half is slow but the second half is amazing
Loved it! Right mix of gore and camp! Thanks Indoensia! ;-)
Basically Indonesia Chainsaw Massacre... but with nothing left to the imagination. Nothing you haven't seen before, but the blood flows freely. If you are in the mood for extreme bloodletting you can do a lot worse. Recommended!
Should have been titled "Slip 'n Slide." Decent gore. Not a horrible film but forgettable.