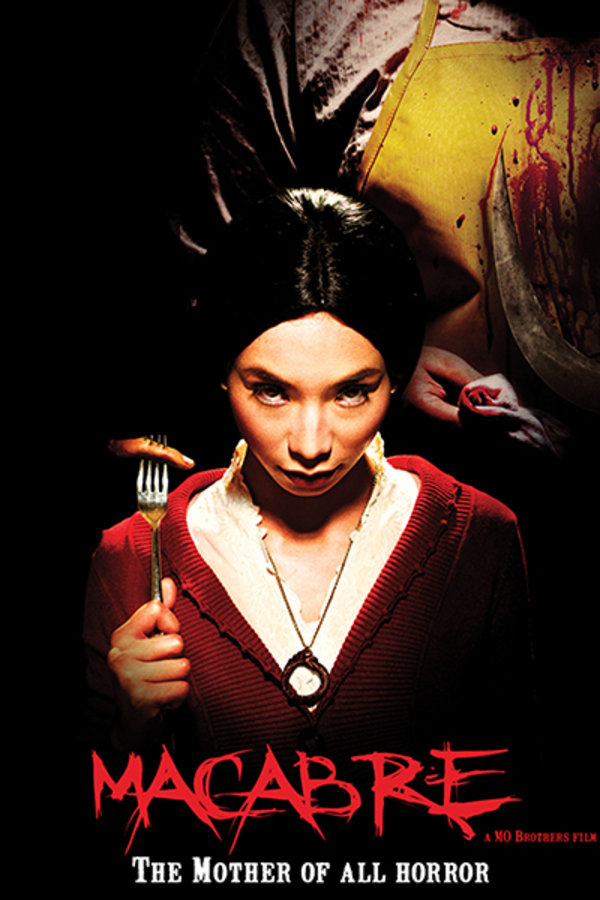 Macabre
Directed by Kimo Stamboel, Timo Tjahjanto
An expectant mother and her friends are lured to the home of a cannibal family in this gruesome Indonesian horror film which was banned in some Asian countries due to excessive violence. While husband and wife Adjie and Astrid are traveling, they pick up a woman who says she's been robbed, and offer to give her a ride home. But when they get to the woman's house, they meet her unusually young-looking mother and creepy siblings, who will stop at nothing to get the one thing they want - Astrid's unborn child! A must-see for Takashi Miike and TEXAS CHAINSAW MASSACRE fans. (In Indonesian with English subtitles.)
An expectant mother and her friends are lured to the home of a cannibal family.
Cast: Shareefa Daanish, Julie Estelle, Ario Bayu
Member Reviews
Surprisingly not as bad as I was expecting. Acting was corny here and there but wasn't as bad as the reviews made it seem.
For those who say first half is slow, not sure which film they were watching, this film pretty much is goin from the get, necessary to have a decent chemistry with those involved. Lord, tho, the brother does so much over acting, it hurts as well as the mother feels so much forced, but I get it, they were enthusiastic, lol. Good watch for those that dont mind subtitles! Was fun!
Fantastic. The family with their calm, emotionless, and creepy attitudes for the first half, the mother is superb, then solid gore for the second half.
Like most reviewers here, I agree that the mother gives a terrific performance and comes across as genuinely creepy and evil. Other than that, the movie is basically just one big blood bath, so if that's your thing, you'll most likely enjoy it.