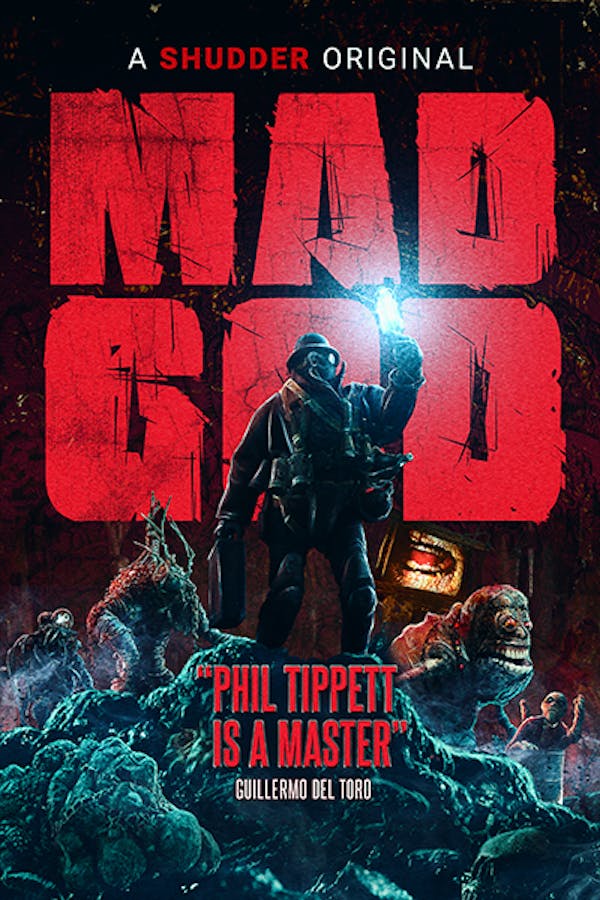 Mad God
Directed by Phil Tippett
Follow The Assassin through a forbidding world of tortured souls, decrepit bunkers, and wretched monstrosities forged from the most primordial horrors of the subconscious mind. Directed by Phil Tippett (Star Wars, Jurassic Park), the world's pre-eminent stop motion animator, every set, creature, and effigy in this macabre masterpiece is hand-crafted and painstakingly animated using traditional stop-motion techniques. A SHUDDER ORIGINAL.
Directed by Phil Tippett, the world's pre-eminent stop motion animator, MAD GOD is an animated film set in a hellish world of monsters, mad scientists, and war pigs.
Cast: Alex Cox, Niketa Roman, Satish Ratakonda
Member Reviews
stop motion at it's finest. instant classic. deserves an award
Annoying taht it is unavailable anywhere else This masterpiece of a film should definitely be more mainstream available
Absolutely unique. Disturbing, amazing, horrific, superbly animated. I have no idea what it all meant, but it was well worth the watch.
This was they type of stuff I'd come home to late at night from parties in high school. Night Flight would be showing this type of stuff. To me it makes no sense, but I love it! Stop motion animation has always fascinated me since the 70s!