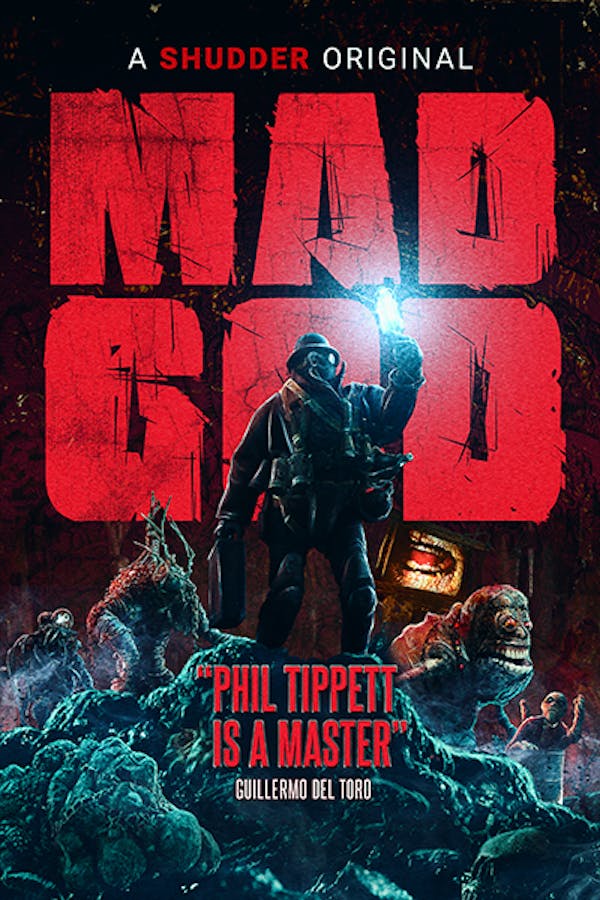 Mad God
Directed by Phil Tippett
Follow The Assassin through a forbidding world of tortured souls, decrepit bunkers, and wretched monstrosities forged from the most primordial horrors of the subconscious mind. Directed by Phil Tippett (Star Wars, Jurassic Park), the world's pre-eminent stop motion animator, every set, creature, and effigy in this macabre masterpiece is hand-crafted and painstakingly animated using traditional stop-motion techniques. A SHUDDER ORIGINAL.
Directed by Phil Tippett, the world's pre-eminent stop motion animator, MAD GOD is an animated film set in a hellish world of monsters, mad scientists, and war pigs.
Cast: Alex Cox, Niketa Roman, Satish Ratakonda
Member Reviews
I started to watch this a whilw ago and turned it off half way. i came ba k to it to give it another chance. Got all the way through. This is stupid beyond words. Trite and most scenes go on way too long. Makes zero sense. The only reason i gave it a two is visually, it IS somewhat interesting. But only aomewhat.
A very strange movie that your normie friends will not like.
I guess not everything has to have depth. Great art form but it was as other pointed out, pointless. Gross just to be gross
basically just a really long tool music video but impressive nonetheless