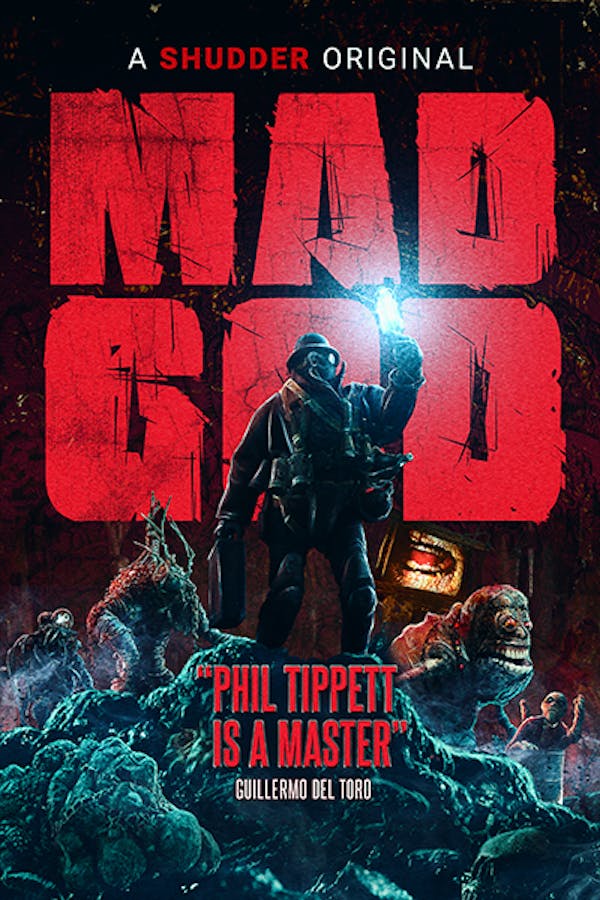 Mad God
Directed by Phil Tippett
Follow The Assassin through a forbidding world of tortured souls, decrepit bunkers, and wretched monstrosities forged from the most primordial horrors of the subconscious mind. Directed by Phil Tippett (Star Wars, Jurassic Park), the world's pre-eminent stop motion animator, every set, creature, and effigy in this macabre masterpiece is hand-crafted and painstakingly animated using traditional stop-motion techniques. A SHUDDER ORIGINAL.
Directed by Phil Tippett, the world's pre-eminent stop motion animator, MAD GOD is an animated film set in a hellish world of monsters, mad scientists, and war pigs.
Cast: Alex Cox, Niketa Roman, Satish Ratakonda
Member Reviews
a journey through hell, Madness ,and the eternal cycle between entropy and rebirth this is a morbid feast for the soul
This had potential but wheres the story?
Terrible sound design and soundtrack. Cheap sound effects ruin the scary effect of the film and make it feel cheesy. Imagine the velociraptors all screeching like chimpanzees and the T-rex squawking like a bird! Dear god, Phil. You of all people should know the sheer importance of a good filmscore and sound effects.