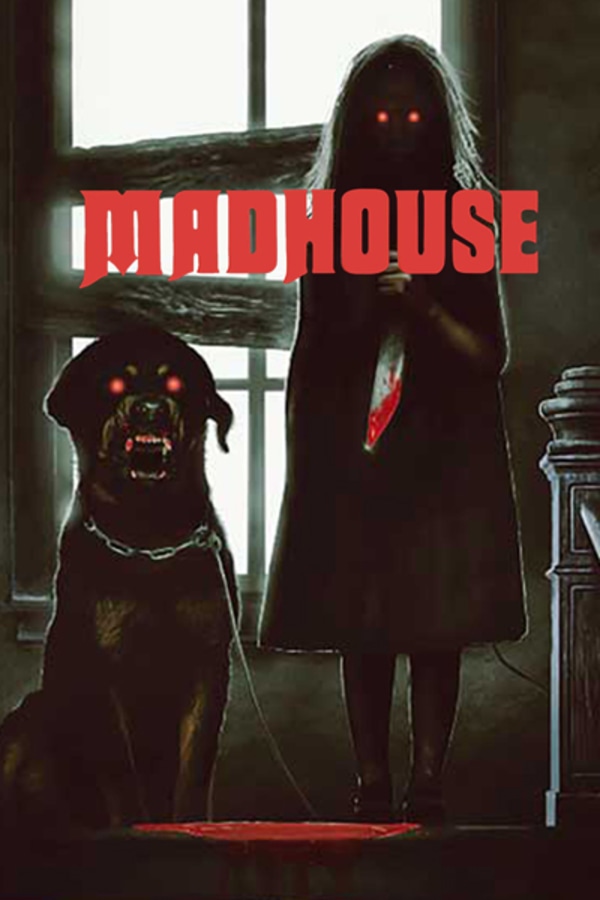 Madhouse
Directed by Ovidio G. Assonitis
Julia's twisted twin, Mary, has escaped and vows to exact a particularly cruel revenge on her sibling. A birthday surprise that she'll never forget.
Julia's twisted twin Mary has escaped the hospital, and is out for revenge.
Cast: Patricia Mickey, Michael MacRae, Dennis Robertson
Member Reviews
Definitely a product of it's time. The music is pretty good and the use of a killer dog was not over done at the time this came out. Overall I liked it. A good movie to double feature with Chopping Mall and big bowl of popcorn.
It was okay, I guess. A little irritating to watch and if you watch it you'll understand why, but it managed to keep me watching until the end.
Pretty decent movie. Not amazing by any means. There are many better holiday-based slashers out there than this one.
It was ok, better then the independent films we get now but it wasn't all that good either lol Happy Birthday was a much better film when it comes to Birthday horrors.