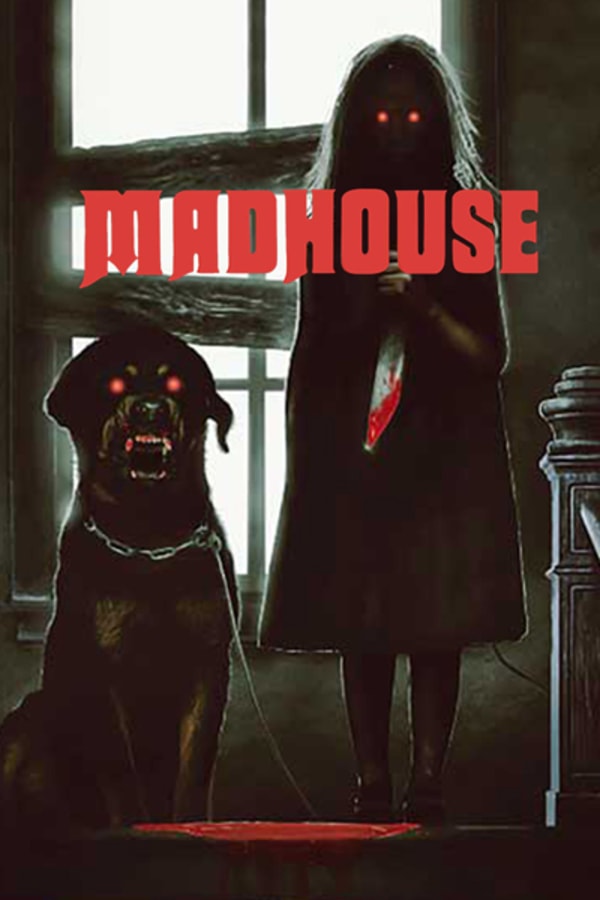 Madhouse
Directed by Ovidio G. Assonitis
Julia's twisted twin, Mary, has escaped and vows to exact a particularly cruel revenge on her sibling. A birthday surprise that she'll never forget.
Julia's twisted twin Mary has escaped the hospital, and is out for revenge.
Cast: Patricia Mickey, Michael MacRae, Dennis Robertson
Member Reviews
Basically "Happy BirthDay To Me" which was released in the same year (?) It's a slow build-up kind of flick with a not-so-surprising finale. It has some neat kills and cool shots, but overall, it's nothing to write home about.
Most obnoxious killer, get ready for about a half hour of some asshole trying to sing. Dog was rad though.
Crazy little movie with an awesomely droning, oppressive soundtrack and a stand-out performance by Dennis Robertson. Here's the odd thing: I had already rated this film on multiple film sites, including here, and have absolutely no recollection of it. I almost feel like I rated the wrong Madhouse, but I planned to give it a 3/5, and saw I already had, so maybe not. Not sure what that says about the overall impact of the film (or my memory...yikes!), but I enjoyed this well enough.
I actually enjoyed the slow build up to this film as it showed that even some slashers of the '80s cared about something other than cheap kills especially since most of them are gruesomely committed by the dog. The performances are good as is the cinematography due to the amazing location that most of the film takes place in. Although the ending drags on for longer than it probably should, this doesn't distract from this film being one of the better slasher films of its time that still holds up Farley well.
It was ok but slow and surprising ending