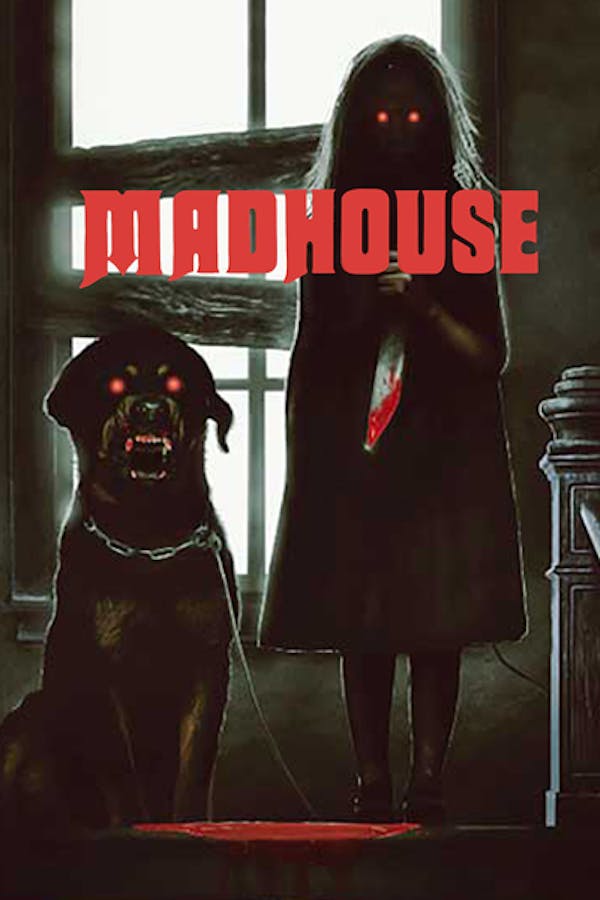 Madhouse
Directed by Ovidio G. Assonitis
Julia's twisted twin, Mary, has escaped and vows to exact a particularly cruel revenge on her sibling. A birthday surprise that she'll never forget.
Julia's twisted twin Mary has escaped the hospital, and is out for revenge.
Cast: Patricia Mickey, Michael MacRae, Dennis Robertson
Member Reviews
Surprisingly fun and good slasher flick. My dog was especially happy about the murder-dog and she was chasing her tail and jumping at me after one dog attack.
Nothing remarkable. They save all their decent gore effects for the end for some reason.
Very good 80's slasher movie and that damned dog was BADASS!!!