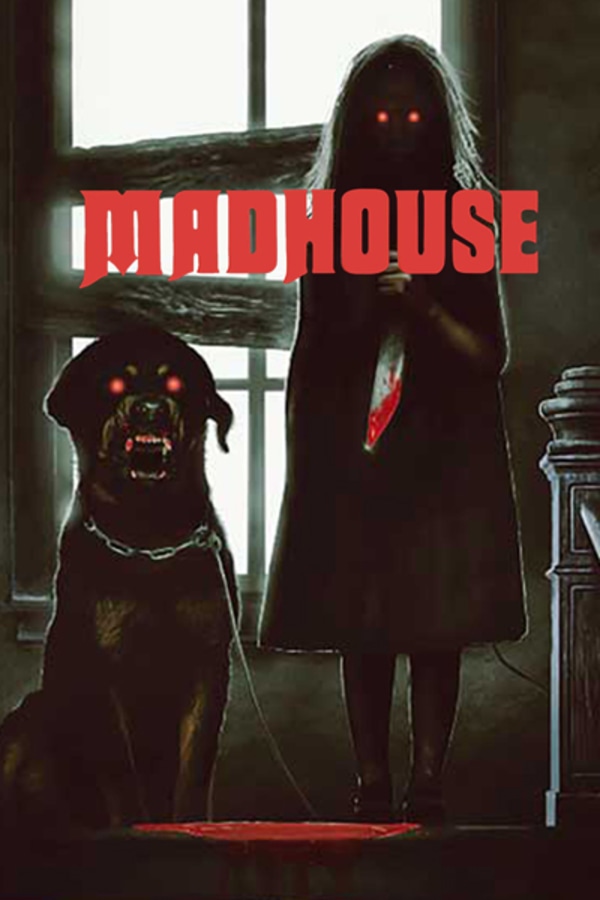 Madhouse
Directed by Ovidio G. Assonitis
Julia's twisted twin, Mary, has escaped and vows to exact a particularly cruel revenge on her sibling. A birthday surprise that she'll never forget.
Julia's twisted twin Mary has escaped the hospital, and is out for revenge.
Cast: Patricia Mickey, Michael MacRae, Dennis Robertson
Member Reviews
Not a bad movie, definitely surprised at the ending.
A valuable time capsule of late 70s/early 80s slashers, this one has all the touchstones; a sympathetic teacher of disabled kids, an institutionalized twin, a hot floozy friend, a distracted partner, a demon dog, and a creepy priest. Upon these delightful pavers all of horror is built.
Not to be taken seriously. Fun 80s horror, nothing more, nothing less. 4/5 Skulls. Reedybird says TAKE A PEEK! ~R
pretty good. gory enough. nice assist from Ortolanis "Cannibal Holocaust" score