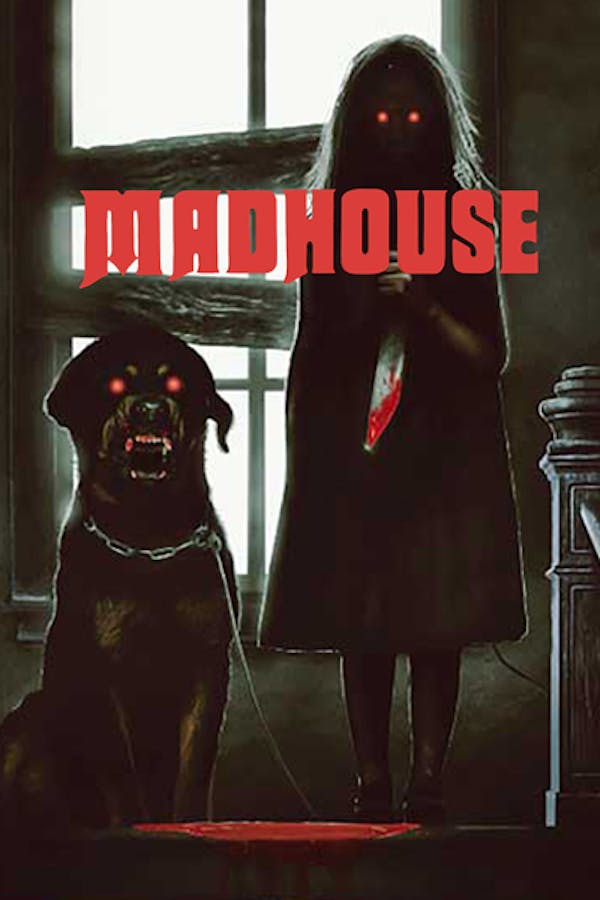 Madhouse
Directed by Ovidio G. Assonitis
Julia's twisted twin, Mary, has escaped and vows to exact a particularly cruel revenge on her sibling. A birthday surprise that she'll never forget.
Julia's twisted twin Mary has escaped the hospital, and is out for revenge.
Cast: Patricia Mickey, Michael MacRae, Dennis Robertson
Member Reviews
1981? wow I love seeing where 80's horror began. incredibly accurate graffix for the time. loved the foamy pink blood and the mannequin in the beginning lol. yesssss!!!
It's fine. Like everyone says its very dated but its not really terrible- though its age shows in some honestly very tacky oldschool racism. Also the whole thing sounds like it was orchestrated by a Galaga cabinet.
solid horror film, but very dated
A little corny and dated but good overall.
it was okay i really disliked the killer which is good some of the kills were good and the addition of the killer dog was fun.