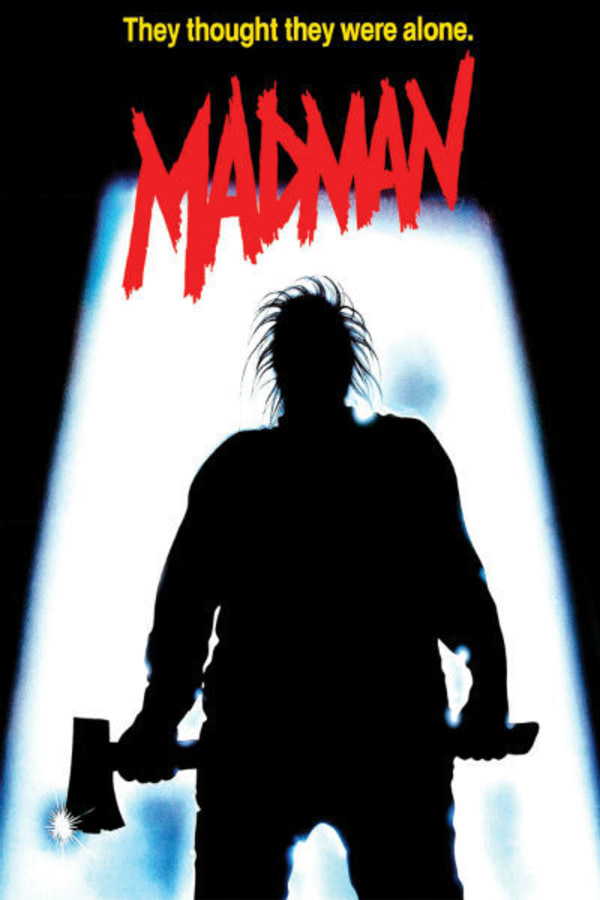 Madman
Directed by Joe Giannone
In this cult slasher classic, a maniacal killer named Madman Marz stalks a summer camp after a boy who doesn't believe the urban legend screams his name into the woods. Now the psycho who brutally murdered his family and escaped into the woods is back, turning the campers' summer vacation into their last days on Earth. Joe Giannone's first and only cinematic endeavor became a huge hit on VHS, endearing it to a generation of '80s slasher fans. Watch it back to back with CROPSEY - the Shudder doc about the inspiration for Madman Marz - for maximum chills.
In this cult slasher classic, a maniacal killer named Madman Marz stalks camp kids.
Cast: Paul Ehiers, Tony Fish, Gaylen Ross
Member Reviews
Bad & cheesy horror flick.
There isn't many ways to mess up a slasher film but here we are. All a decent slasher needs is the following: good kills, an interesting killer, and good music. It doesn't need a great story or deep characters. Heck most slasher characters are some of the dumbest humans imaginable. Its humorous and adds to the charm. Lets start with the first, Good kills. The only reason this even got 2 skulls and not 1 from me is it has a couple decent kills, and the best death by hanging I've ever seen. The killer himself isn't horrible, but he sure isn't interesting either. I said before a slasher doesn't have to have a good story, however a decent backstory on the killer at least goes a long way. Madman Mars story is basically non existant. The music here is easily the worst part about it. seriously who did the music here? It's like the director was pressured into giving someone a job that wasn't even close to qualified. It at times sounds like a film about an extraterrestrial not a slasher. I halfway expected ET to drop from the sky and start murdering people. Second thought maybe that would've made this movie watchable ? It couldn't have made it any worse thats for sure.
poor acting decent gore for its age.
I'm actually quite the fan of this one. It's an incredibly endearing '80s regional slasher offering filled to the brim with low-budget charm. This one is very much driven by its characters and luckily they're all likeable to different extents. Madman Marz is a cool killer for the film and the kills are neat, I like how they all connected to the campfire story told at the start. There's some great atmosphere and use of setting too! Probably has the best instance of "the car won't start" I've seen. If you're fine with slow pacing, this one is worth your while.
I shouldn't be trying to stay awake during a slasher, but here we are.