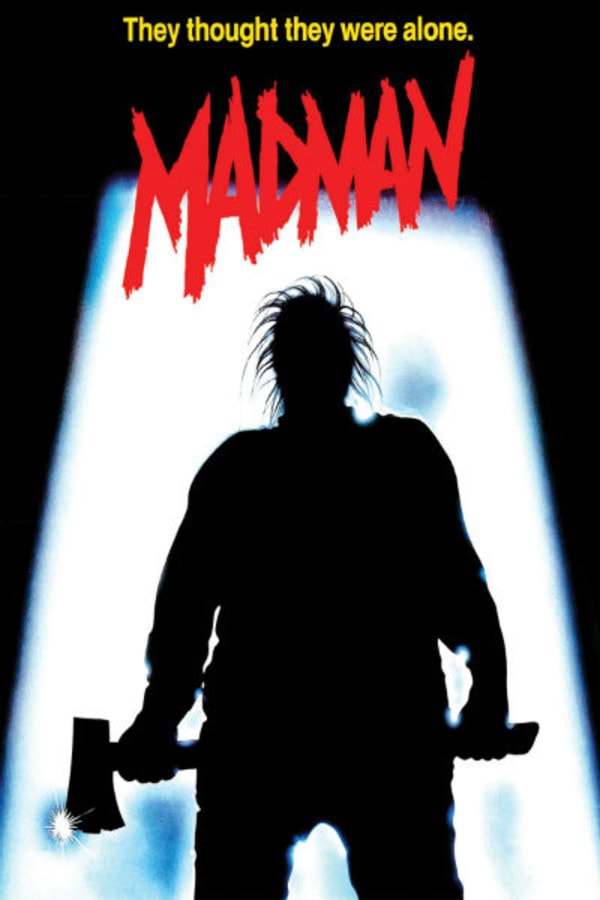 Madman
Directed by Joe Giannone
In this cult slasher classic, a maniacal killer named Madman Marz stalks a summer camp after a boy who doesn't believe the urban legend screams his name into the woods. Now the psycho who brutally murdered his family and escaped into the woods is back, turning the campers' summer vacation into their last days on Earth. Joe Giannone's first and only cinematic endeavor became a huge hit on VHS, endearing it to a generation of '80s slasher fans. Watch it back to back with CROPSEY - the Shudder doc about the inspiration for Madman Marz - for maximum chills.
In this cult slasher classic, a maniacal killer named Madman Marz stalks camp kids.
Cast: Paul Ehiers, Tony Fish, Gaylen Ross
Member Reviews
Based on the actors, the age of the actors, the effects you can buy at any Halloween store, terrible set design, the awful acting, etc. I would say they had a budget of $10. This movie was such a disappointment. The only thing remotely interesting was the weird love scene that took place in the jacuzzi with an awful song playing in the background.....that was interesting and I can tell the actors really loved doing this scene (not really). The Madman Marz looked like a Bigfoot costume you can buy at the store. There is really nothing more I can say other than this was a terrible movie.
I enjoyed this film nice slasher flick
I typically love 80s slasher flicks, but this one was disappointing. I guess my biggest question is, why were all the teenaged camp counsellors 40? It's like they didn't even try to hire actors that remotely resemble teenagers. That wasn't even saved by good acting, because the acting was not-so-good. Having said all that, I did enjoy the backstory of Madman Marz, I'll give it that.
Anything Gaylen Ross is in I love! Great 80's nostalgic slasher, Madman Marz deserved a sequel or 2