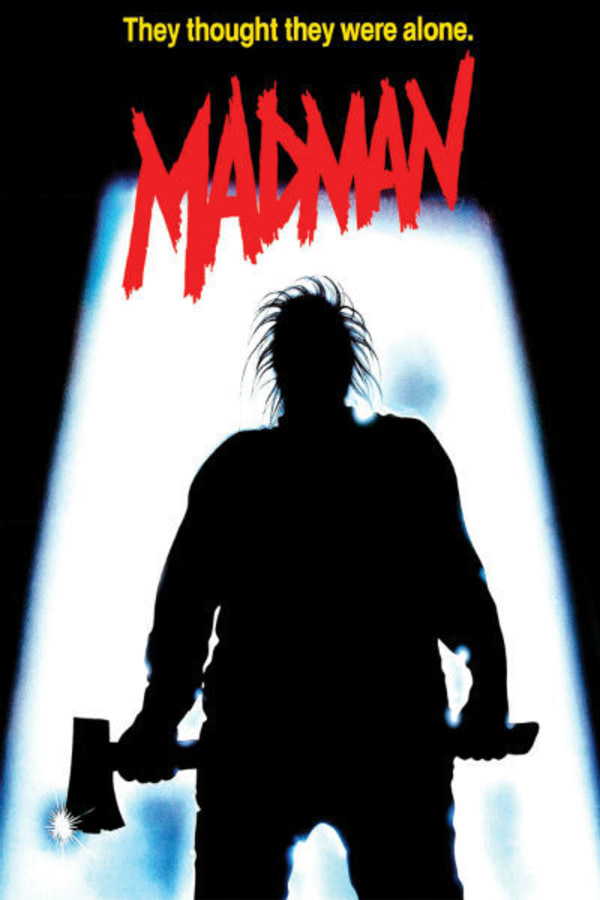 Madman
Directed by Joe Giannone
In this cult slasher classic, a maniacal killer named Madman Marz stalks a summer camp after a boy who doesn't believe the urban legend screams his name into the woods. Now the psycho who brutally murdered his family and escaped into the woods is back, turning the campers' summer vacation into their last days on Earth. Joe Giannone's first and only cinematic endeavor became a huge hit on VHS, endearing it to a generation of '80s slasher fans. Watch it back to back with CROPSEY - the Shudder doc about the inspiration for Madman Marz - for maximum chills.
In this cult slasher classic, a maniacal killer named Madman Marz stalks camp kids.
Cast: Paul Ehiers, Tony Fish, Gaylen Ross
Member Reviews
Early slasher royalty! You gotta remember this was the early days of low budget horror. This movie is the progenitor to movies like the Hatchet franchise. In fact you could argue that Adam Greene remade this flick. It's a little thin on story but the atmosphere is great for a creepy autumn watch! My only real gripe is the lack of a resolute ending. Before the days of the final girl plot. Still a lot to enjoy in my opinion!
I really find this one to be an absolute delight. It's nice to see a slasher film that has good atmosphere but still is well paced with good kills. Definite recommendation if you have any interest in going slightly deeper into the 80s slasher subgenre-it's a blast!
Three skulls is being generous. Pretty lame ending. Love my slashics but this one kind of fell flat. Not completely horrible that I couldn't watch all the way through, but not something I'd ever watch again.
Ok...so the hot tube scene....if for any reason, that could be the reason you take the time to view this 80's slasher gem. Low on budget but comes through on kills and 80's generation tropes - Disco was still hanging - bell bottoms and cop mustaches. That said the story kept me interested and the pace was decent. Take a look if you enjoy a good shallow slasher flick, in my opinion a must see if you enjoy the genre.