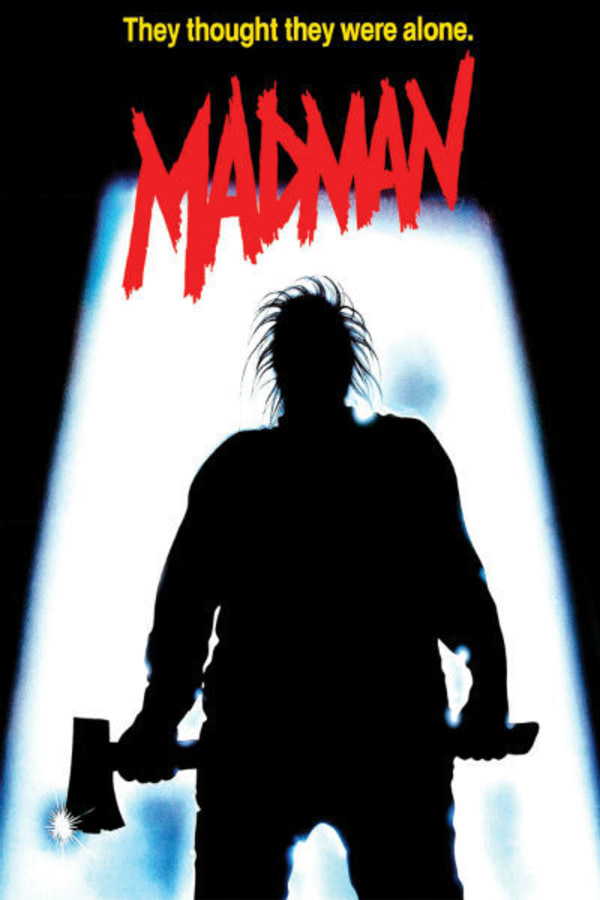 Madman
Directed by Joe Giannone
In this cult slasher classic, a maniacal killer named Madman Marz stalks a summer camp after a boy who doesn't believe the urban legend screams his name into the woods. Now the psycho who brutally murdered his family and escaped into the woods is back, turning the campers' summer vacation into their last days on Earth. Joe Giannone's first and only cinematic endeavor became a huge hit on VHS, endearing it to a generation of '80s slasher fans. Watch it back to back with CROPSEY - the Shudder doc about the inspiration for Madman Marz - for maximum chills.
In this cult slasher classic, a maniacal killer named Madman Marz stalks camp kids.
Cast: Paul Ehiers, Tony Fish, Gaylen Ross
Member Reviews
Your regular slasher movie of the early 80s following in the footsteps of those around it. It has a nice eery tone too it which I believe is missing from Friday the 13th and texas chainsaw massacre so there is a plus but overall the acting falls short in some parts and the killer desing is not as iconic as others. Enjoyable but not a masterpiece
The story is familiar: a group of camp counselors keep watch over some kids at a summer camp and there is a tale of a madman with an axe who is out to kill. Standard stuff here. Decent 80's style kills, with one taking me by surprise. Really bad dialogue and 'so good it's bad' scenes. Check out the hot tub scene and you'll see what I'm talking about. It's a bit quirky too, which is refreshing: the opening scene for example. Overall, the movie has a certain charm all its own that can be easily loved by any horror fan. If you are a fan of slashers, put this one on your list. 7 out of 10 stars.
It's definitely not good, but it really isn't bad either. Hokey, and a relic of its time. Worth a watch if you're a genuine student of horror.
The hot tub loving scene is the most disturbing in film history.
would have been great to watch if it weren't for so many BUGS, come on, Shudder. I was looking forward to watching this. Sadly, the sound quality was choppy and impossible to deal with.