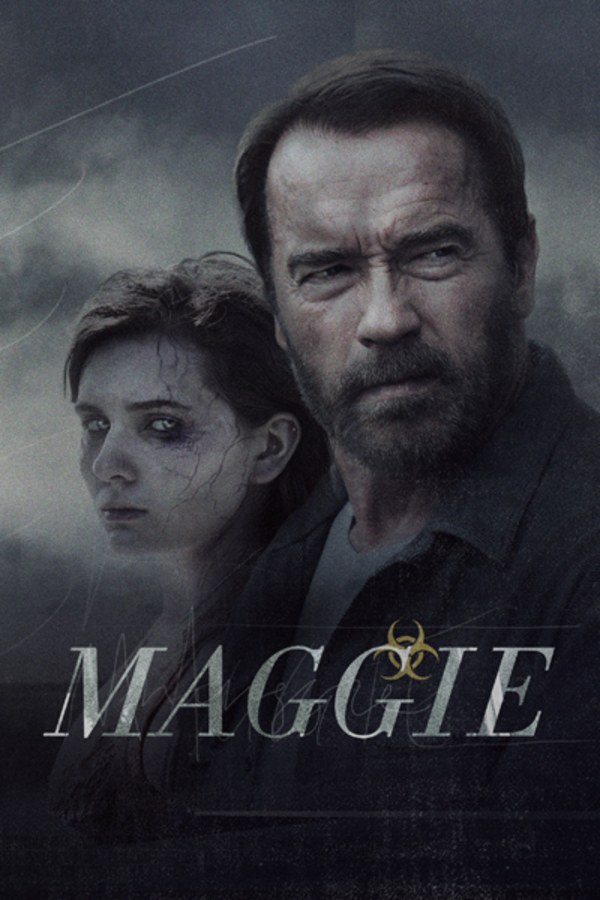 Maggie
Directed by Henry Hobson
As the world narrowly recovers from a near apocalyptic virus, an infected teenage girl with only a precious few weeks to live must find the strength and bravery to face her fleeting mortality as her father struggles helplessly to protect her from the frightened town and keep the family together. This heartbreaking take on the zombie genre twists expectations and puts a human face on an inexplicable horror. Contains strong threats, bloody images.
A father stays by his daughter's side after she becomes infected with a deadly virus.
Cast: Abigail Breslin, Arnold Schwarzenegger, Joely Richardson, Douglas M. Griffin
Member Reviews
An understated, low-key little film, very moving at times. This wasn't bad at all.
Urgh...promise me you won't bother 😴
Well that was an hour and a bit from my life I'll never get back.
Arnold what was you thinking.. We get this but no dawn of the dead I don't understand this channel anymore
Heartwrenching take on the zombie genre with a genuinely good performance from Arnie. Subtle and poignant.