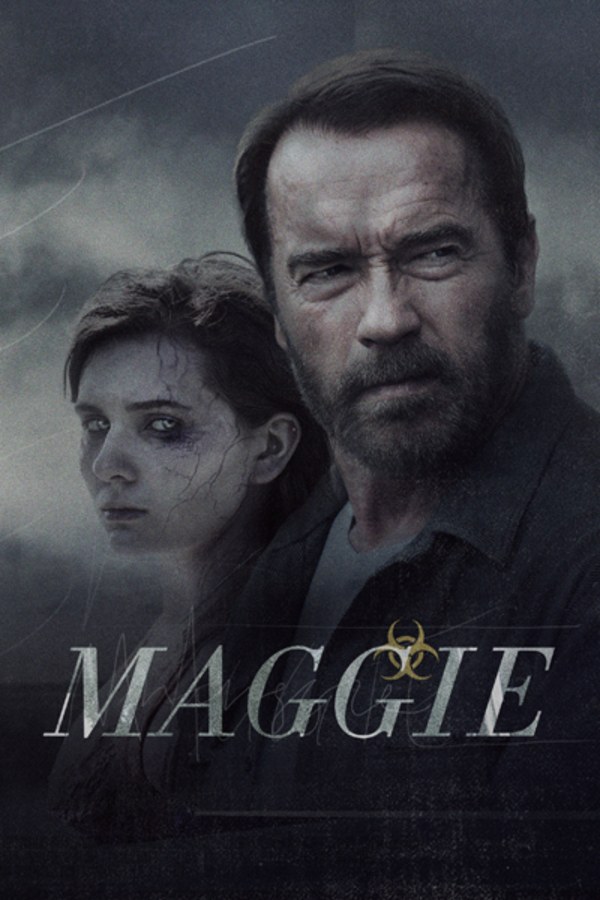 Maggie
Directed by Henry Hobson
As the world narrowly recovers from a near apocalyptic virus, an infected teenage girl with only a precious few weeks to live must find the strength and bravery to face her fleeting mortality as her father struggles helplessly to protect her from the frightened town and keep the family together. This heartbreaking take on the zombie genre twists expectations and puts a human face on an inexplicable horror. Contains strong threats, bloody images.
A father stays by his daughter's side after she becomes infected with a deadly virus.
Cast: Abigail Breslin, Arnold Schwarzenegger, Joely Richardson, Douglas M. Griffin
Member Reviews
not ur typical ghoul zombie horror, loved it.
I'm not into the typical gory zombie horror (aside from 28 days later & Zombieland)- which is why I love this take on it. Probably Arnie's best role - sorry Terminator fans. If you like/love this, then watch 'Contracted'. Also a great take on the 'Z-virus' style plot.
i absolutely love this film... as with all zombie films its predictable in whst happens as they only end 1 way but... i find abigale and arnold make this film and its vibe.... will be watching againwith a few friends and wine!!!
Don't expect horror scary, this is more like "sheesh it'd be sad and horrible if it happened to me" scary. No jump scares, no action, just how sad is it to see you loved ones slowly turning into zombies. If you're into that, then it's a good movie.
Good performances from both leads, beautifully shot with a great score.