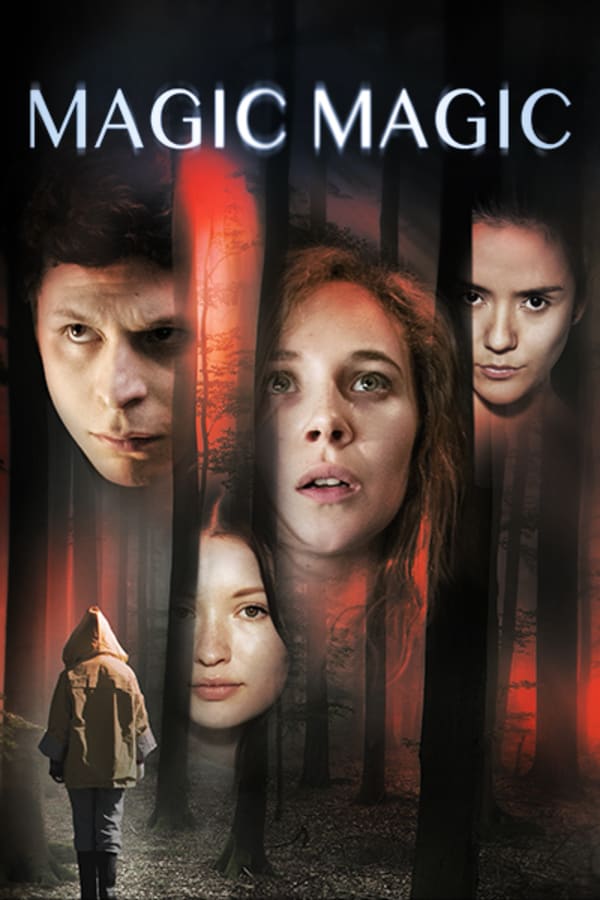 Magic Magic
Directed by Sebastian Silva
A vacationing insomniac loses the ability to distinguish dreams from reality while traveling the Chilean countryside with a group of adventurers that includes her best friend and an enigmatic American in this downbeat saga.
In remote Chile, a vacationing young woman begins to mentally unravel; meanwhile, her friends ignore her claim until it's too late.
Cast: Michael Cera, Juno Temple, Emily Browning, Catalina Sandino Moreno
Member Reviews
i dont understand people criticisng cera's performance as "annoying" or "creepy". how stupid can you be. you are not meant to like every character you see, pea brain. it is MEANT to be uncomfortable and awful and weird and infantile, and he fucking nailed it
it was aiight. wasnt about mental illness, she got rabies. a good time in a foreign country isnt always a good time. acting made it bearable.
Acting is great, especially with the lead. Dealt with mental illness well. I was satisfied with the ending. A little slow but over all good movie.