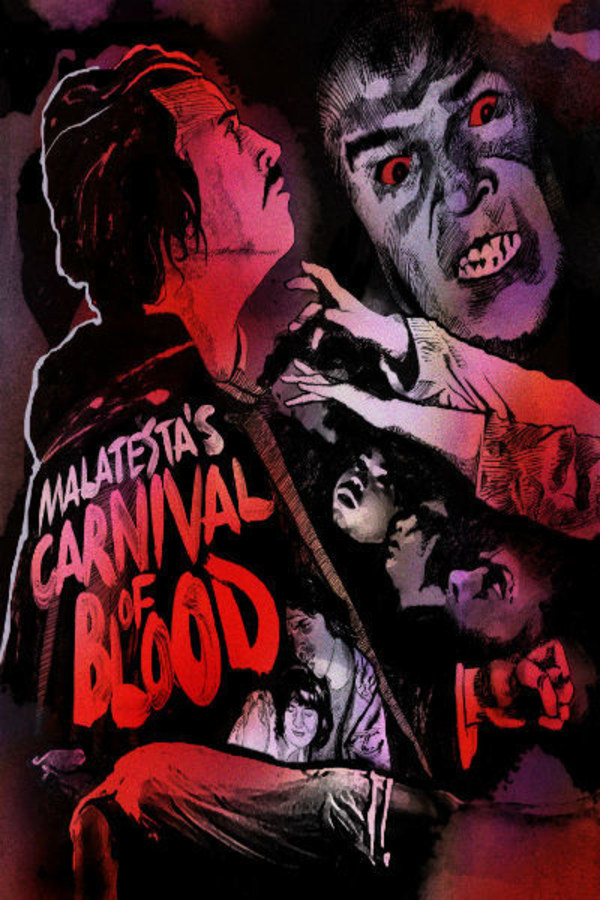 Malatesta's Carnival of Blood
Directed by Christopher Speeth
A family infiltrates a sinister carnival where their son disappeared in this '70s horror oddity featuring cult icon Hervé Villechaize. Though eating your customers might seem like a bad business move, somehow the mysterious Malatesta and the vampiric Mr. Blood run a thriving operation. But when the Norris family comes looking for their missing son, daughter Vena is quickly pulled into a nightmarish world where murder and cannibalism are the main attractions. Fans of CARNIVAL OF SOULS and other surreal low-budget '60s and '70s regional horror shouldn't miss it. Contains violence and gore.
A family infiltrates a sinister carnival where their son mysteriously disappeared.
Cast: Hervé Villechaize, Daniel Dietrich, Jerome Dempsey, Janine Carazo
Member Reviews
This is a drive-in classic. If you didn't dig the Joe-Bob marathon you best keep clickin'. ;)
Was this a movie? No plot no story no character development.... but hey tattoo is in it!!! Kind of like a bad fever dream
hell of a film, to say the least. Great performance by the "bloodletting ghoul"- unforgettable!
One of the absolute worst films ever made. This piece of garbage makes Plan 9 From Outer Space seem Oscar-worthy.
When you decide to make a movie just because you had too much ham and mushroom pizza late at night while watching the original Texas Chainsaw Massacre and then had nightmares about crazy hippies. Yes, please...utterly mesmerising.