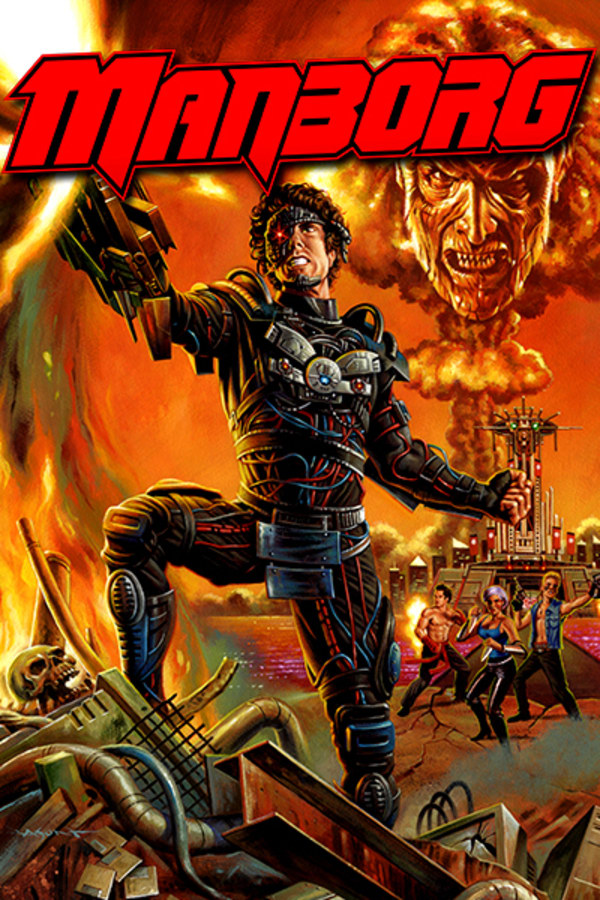 Manborg
Directed by Steven Kostanski
In this outrageous Sci-Fi actioner, the armies of Hell have taken over the Earth, and all that stands in the way of the villainous Count Draculon and humanity's total extinction is a motley crew of misfits led by the mighty MANBORG: a warrior who's half-man, half machine, but all hero. Once a young soldier killed during first war against Hell, Manborg reawakens in the future, rebuilt as a walking weapon and mankind's last hope. Struggling to learn the secret of his origins, Manborg unwittingly befriends a post-apocalyptic Australian punker, a knife wielding vixen, and a kung-fu master before finally squaring off against Count Draculon in a desperate and bloody bid to take back the Earth.
The armies of Hell have taken over the Earth, and all that stands in the way is the mighty MANBORG.
Cast: Matthew Kennedy, Adam Brooks, Meredith Sweeney, Conor Sweeney, Ludwig Lee, Jeremy Gillespie
Member Reviews
campy but amazing! its made that way and we love it!
Manborg delivers! It definitely has its own unique style. Think Heavy Metal but with claymation. Really good editing and special effects. Whoever made this really outdid themselves. The bad on purpose voiceovers, over the top violence and action. I really liked this one. It was lots of fun.
This movie reminds me of those live action point and click games of the 1990's, and it's nothing but cutscenes. I do enjoy the VHS aesthetic. Fun movie if you like REALLY LOUSY looking movies.