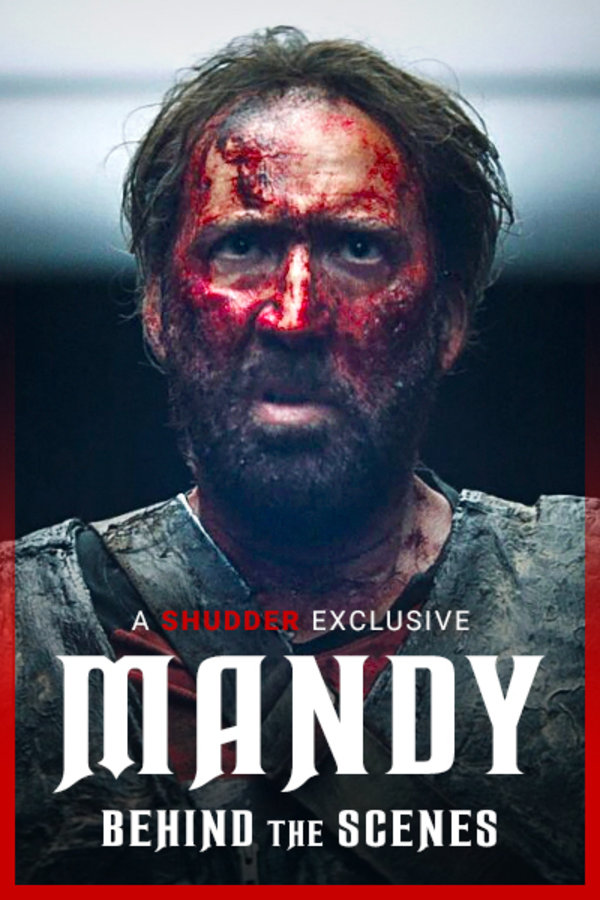 Mandy: Behind the Scenes
Directed by Panos Cosmatos
Behind the scenes featurette.
Behind the scenes featurette.
Cast: Nicolas Cage, Andrea Riseborough, Linus Roache, Ned Dennehy, Olwen Fouere, Bill Duke
Member Reviews
It's impossible to put into words of how powerful and moving "Mandy" was. It was unusual to see behind the scenes of the movie, since it was so immersive. Seeing how they shot certain scenes, highlighted even more of how well crafted it was on every level. From the performances to the telling of the story itself to the visuals. Panos Cosmatos is a genius. And that's not saying enough.
Well crafted bits that gives great insight on the process and making of this brilliant film. Solid stuff and great vibes from the man Nicky cage.
Even the extras are of a superior quality with this guy. Very excited to see what is nect for Pantis Cosmatos
God, I love this movie. I saw it when it came out at Alamo Drafthouse Cinema in Loudoun, Virginia. Alamo is perfect for this type of film as they have the best sound and screens anywhere plus you can add in a beer and food. The "Behind the Scenes stuff is very good and always love seeing the actors, directors, producers, everyone working and relating to each other. What a 2nd effort Panos! I liked Panos 1st film and loved this one. Tremendous visuals and acting and 10 thumbs up to Cage!