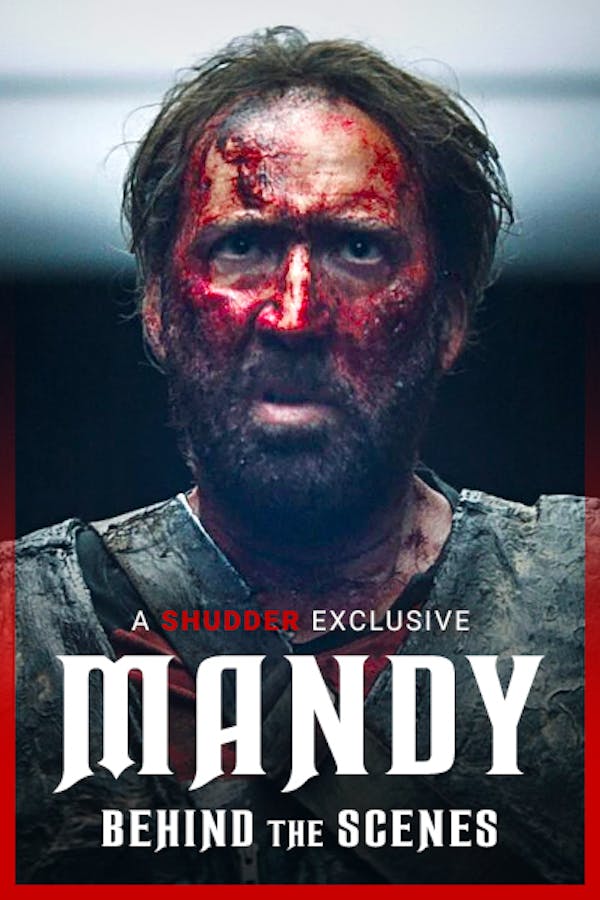 Mandy: Behind the Scenes
Directed by Panos Cosmatos
Behind the scenes featurette.
Behind the scenes featurette.
Cast: Nicolas Cage, Andrea Riseborough, Linus Roache, Ned Dennehy, Olwen Fouéré, Bill Duke
Member Reviews
Mandy has to be one of my favourite films from the last decade. Thank you Shudder for this gem! However, I feel like it would have been nice to include a segment about the ethereal soundtrack by Jóhann Jóhannsson. Either way, I love BTS & it was a fun little addition
This is one of those movies that might not hit you until you let it simmer and start thinking about it later. The second watch is euphoric.
This was beautiful to watch. You can really tell how much heart went into the film and it's that kind of passion that makes this better than anything I've seen come out of a big studio.