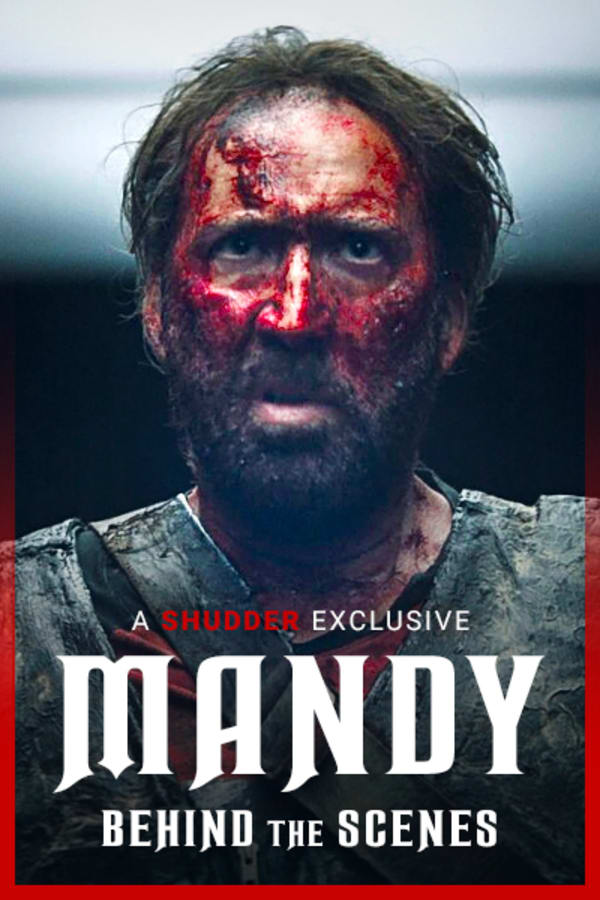 Mandy: Behind the Scenes
Directed by Panos Cosmatos
Behind the scenes featurette.
Behind the scenes featurette.
Cast: Nicolas Cage, Andrea Riseborough, Linus Roache, Ned Dennehy, Olwen Fouéré, Bill Duke
Member Reviews
Big thank you to Shudder for this. LOVE this behind the scenes look at 'Mandy', quite frankly one of the best, most imaginative movies I've seen in years. And everyone who made this movie seems so kind and awesome and creative--you won't be disappointed by this behind the scenes one bit.
I have been wanting to see this. Thank you Shudder. I loved it and the behind the scenes. Plus Huge Nickolas Cage fan, and horror and this was all wrapped into one.
Very cool to see everyone working together on something truly different.
Incredible film. Nic Cage portrays deep intensity as a man digging his way into Hell to get his revenge. Lighting, pacing, sound, score, everything is top notch. My new obsession.