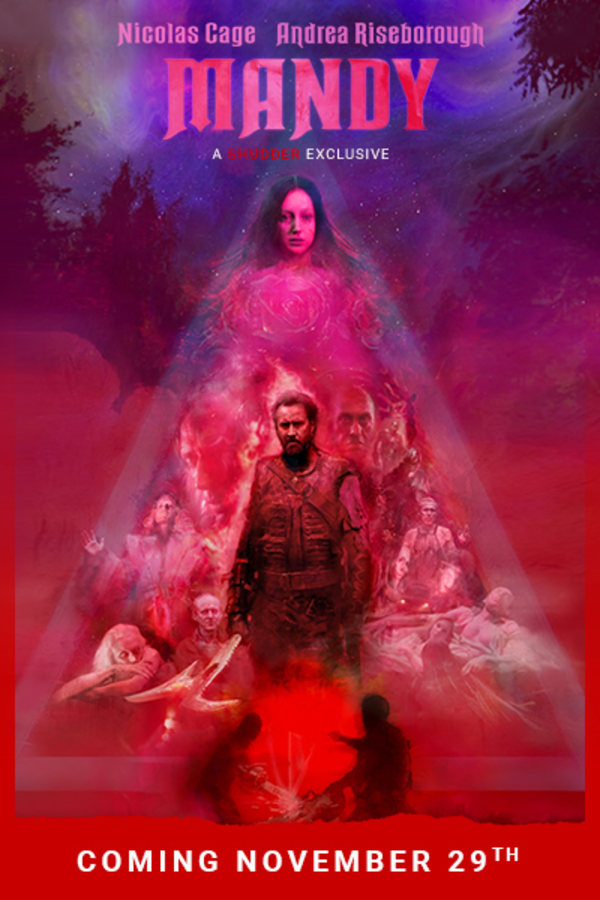 Mandy – Coming November 29th
Directed by Panos Cosmatos
Coming November 29th. When a nightmarish cult attack Red and Mandy, the shocking assault leads to a spiraling, surreal, bloody rampage of all out, mind-altering vengeance.
Coming November 29th.
Cast: Nicolas Cage, Andrea Riseborough, Linus Roache, Ned Dennehy, Olwen Fouere, Bill Duke
Member Reviews
Still waiting for this piece of awesomeness!
when is this movie gonna be on here? its been FOREVER
I specifically subscribed to see this movie - which said it would launch on Oct. 30th - looks like it did, just not in Canada. Nice bait and switch guys...
I watch it elsewhere and the movie is a masterpiece 10/10.