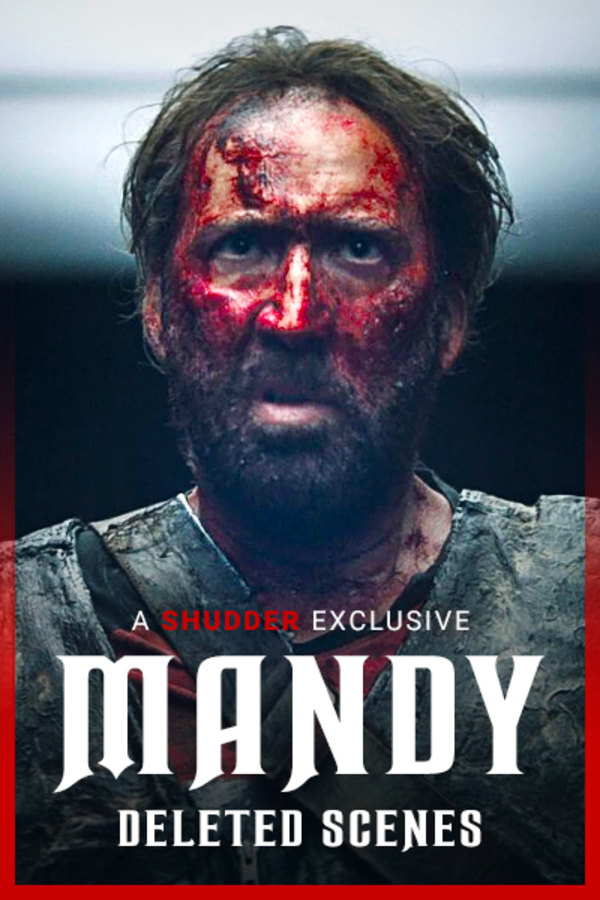 Mandy: Deleted Scenes
Directed by Panos Cosmatos
Deleted and extended scenes.
Deleted and extended scenes.
Cast: Nicolas Cage, Andrea Riseborough, Linus Roache, Ned Dennehy, Olwen Fouéré, Bill Duke
Member Reviews
Loved it and love nic cage :)
On their own these scenes are pretty good. More cheddar goblin would've been fun, and Bill Dukes just acting is a treat all its own. But (with the exception of extended cheddar goblin) all these deleted and extended clips would've added nothing to the movie and maybe even cause it to drag and loose it's pacing.
Awesome movie, the ambience of this movie is crazy. If you enjoyed this watch another of his films called beyond the black rainbow.
Have now seen this 3 times in the theater. It's hard to describe why I love this movie so much without giving things away. It's a fantasy-horror-adventure-quest with unique main characters, incredibly beautiful art direction, and an epic doom soundtrack. I appreciate that the main couple seem like real people--Mandy isn't some conventionally beautiful, perfectly made-up-to-achieve-the-no-makeup-look, Hollywood girlfriend they just put in a Motley Crue shirt. She is the true metal. Some other character highlights are the strange GWAR-like bikers, a Jesus cult with a delusional leader reminiscent of Buffalo Bill, and later on, a tiger. And of course, there's Nicolas Cage at his batshit best.