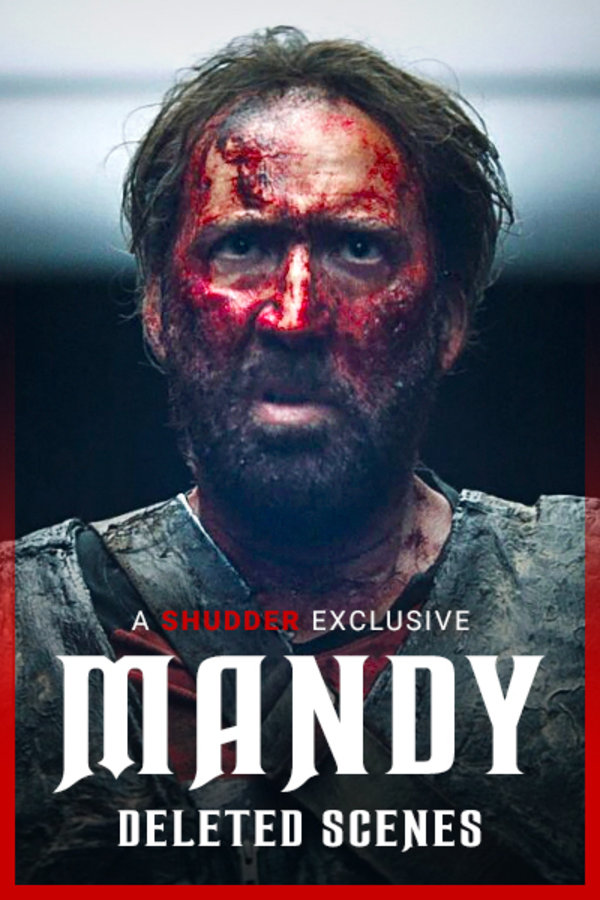 Mandy: Deleted Scenes
Directed by Panos Cosmatos
Deleted and extended scenes.
Deleted and extended scenes.
Cast: Nicolas Cage, Andrea Riseborough, Linus Roache, Ned Dennehy, Olwen Fouere, Bill Duke
Member Reviews
Has been awhile since i seen Bill Duke in anything. Small part,did a great job on his role.
This one was a little too overrated for me.
Thanks for offering this, SHUDDER!
Great fully cut extra scenes that carry a rare sense that they could have worked in the film, where most deleted scenes are better kept out. The first one is amazing.