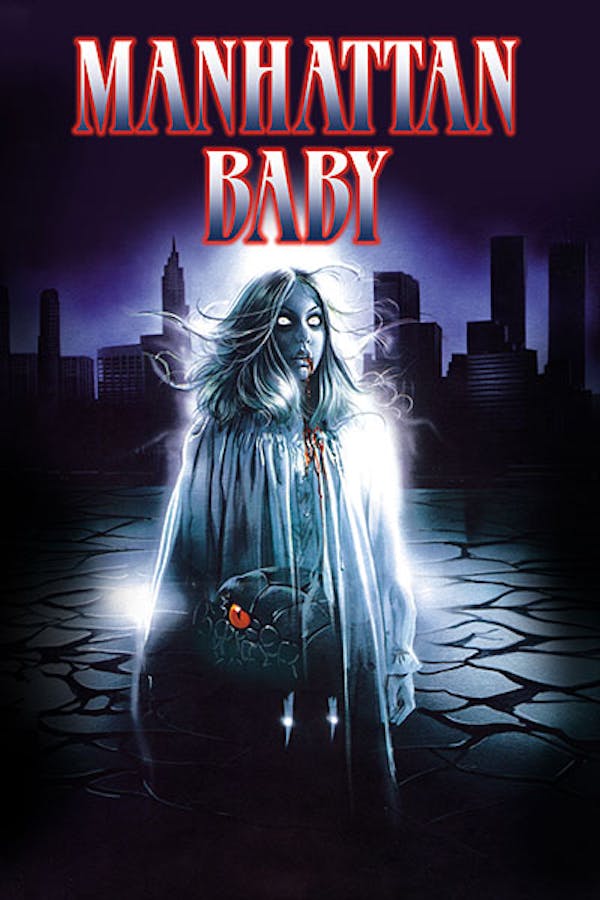 Manhattan Baby
Directed by Lucio Fulci
In Lucio Fulci's chilling follow-up to THE NEW YORK RIPPER, an evil Egyptian entity possesses the young daughter of an archaeologist. When Susie returns home, she and her brother Tommy start behaving badly, and visitors to their room begin turning up dead. Can Susie's parents stop the entity from destroying her? Or is it already too late? Borrowing elements from ROSEMARY'S BABY, THE EXORCIST and POLTERGEIST, Fulci crafts a surprisingly gore-free ghost story that favors suspense over gruesome kills. The opening sequence ranks among the director's best work.
An evil Egyptian spirit possesses the young daughter of an archaeologist.
Cast: Christopher Connelly, Laura Lenzi, Brigitta Boccoli
Member Reviews
It is true what Fulci said. It is his worst movie.
Maybe I wasn't in the right frame of mind when watching this? Themes were interesting but that is about it. Quite boring.
I loved it,but im totally biased cause i love anything done by Fulci!Plus the Egyptian curses,legends and all that fascinates me.
This felt like they finished making the movie, lost it, and made this one out of scraps and outtakes. Interesting but payoffs are few and far with a lot of bloat