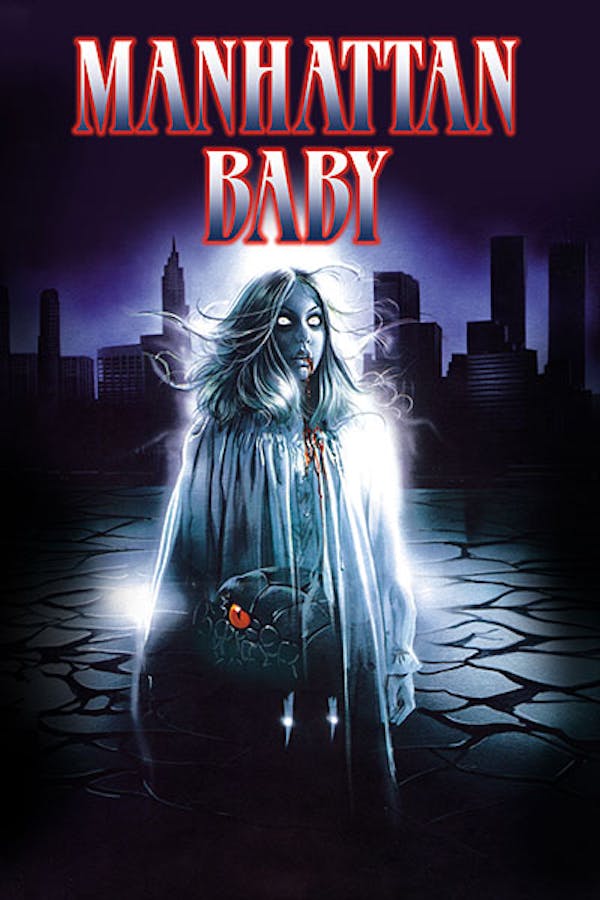 Manhattan Baby
Directed by Lucio Fulci
In Lucio Fulci's chilling follow-up to THE NEW YORK RIPPER, an evil Egyptian entity possesses the young daughter of an archaeologist. When Susie returns home, she and her brother Tommy start behaving badly, and visitors to their room begin turning up dead. Can Susie's parents stop the entity from destroying her? Or is it already too late? Borrowing elements from ROSEMARY'S BABY, THE EXORCIST and POLTERGEIST, Fulci crafts a surprisingly gore-free ghost story that favors suspense over gruesome kills. The opening sequence ranks among the director's best work.
An evil Egyptian spirit possesses the young daughter of an archaeologist.
Cast: Christopher Connelly, Laura Lenzi, Brigitta Boccoli
Member Reviews
so boring and bad i never made it past first 15 min. i will try again but as of right now i say give it a do not bother!
By far not my favorite film by my favorite Italian director. However, for a Fulci film, it is pretty coherent — B happens because of A, which leads to C. Yes, some of the story elements lean more toward the esoteric Fulci-isms, but it makes sense overall. It's definitely a slow burn, particularly at about the halfway mark, but the ending is both absurd and insane, in a good way. There are some of those Fulci touches, but it's not over the top gratuitous. Middle of the road as a movie and as a Fulci movie for me.
It's all about that Frizzi score, even though half of it was recycled from The Beyond.
nahhh i take it back, rewatched the second half, yesterday i fell asleep at times but after giving it a second watch i can appreciate the cinemtography and the pure craziness of the story. the ending has a really great scene (i wont spoil it for you). just dont expect his gorier stuff and it is slow, acting def not the best on this one seems very off but i can appreciate it for what it is. changing my rating to a 3 (wish there was a 3.5 option)
I really like this one, but I honestly cannot say why. It's not a particularly well-made film, but some of the visuals are striking and I never find it hard to watch so that's a win in my book.