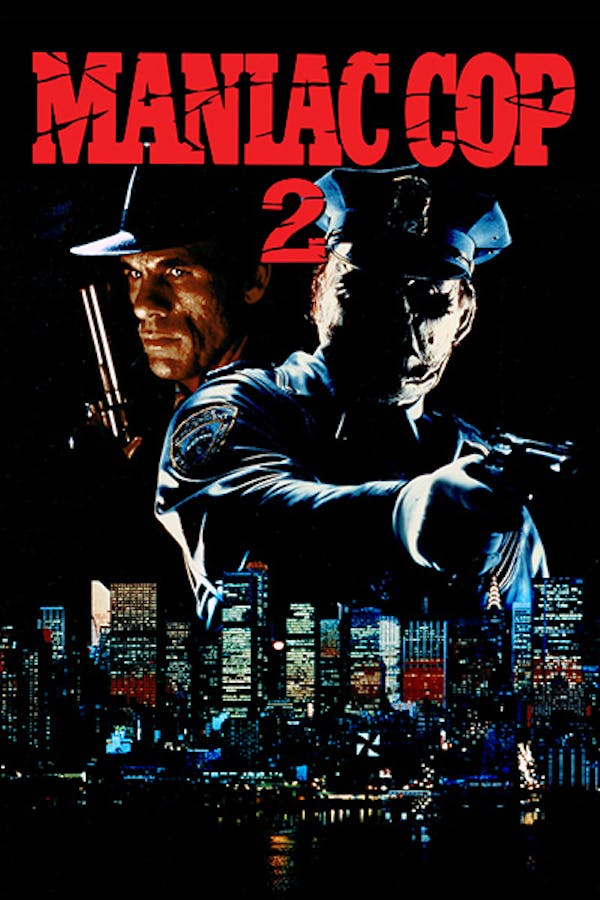 Maniac Cop 2
Directed by William Lustig
Renegade police officer Matthew Cordell once roamed the streets of New York City unleashing his murderous brand of vigilante justice upon its denizens before being struck down by good cop Jack Forrest. Now, Forrest is eager to move on from those heinous events, but he is stopped short when a familiar killing spree begins. Though thought dead and gone, Cordell is back from the grave and ready to wreak his merciless havoc once more.
A New York detective hunts an undead policeman, now teamed up with a killer of strippers.
Cast: Robert Davi, Claudia Christian, Michael Lerner
Member Reviews
Hidden gem of a horror movie, don't be turned off by the title, this film is remarkably more thoughtful than its slasher contemporaries.
I love the Lustig/Larco/Bruce Campbell flavour here.
This one tried a bit too hard to make it deeper than the first with some mixed results. They put too much makeup on the cop. If you are not liking the movie much, skip toward the end for some great fire effects and the amazing credits song.
Came for the sequel, stayed for the theme song at the end