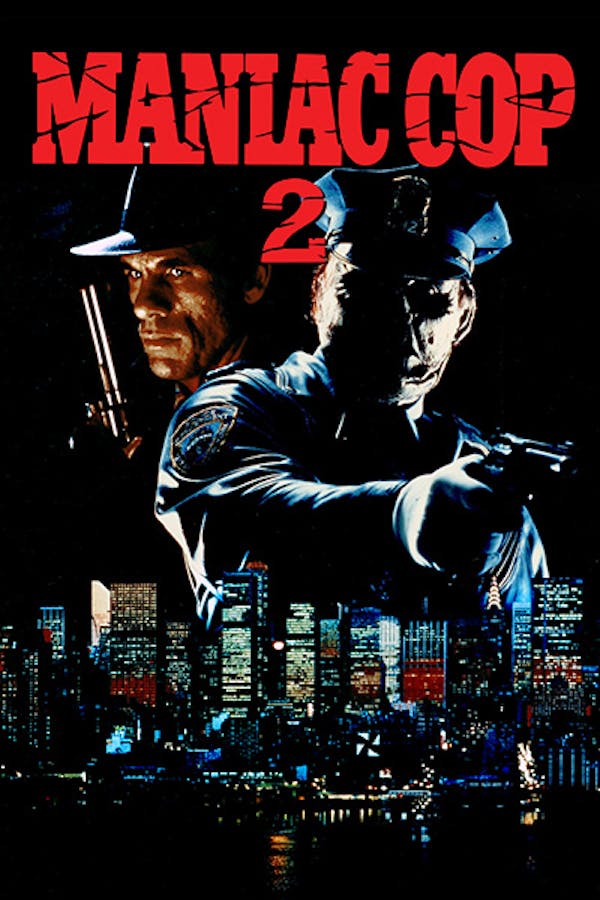 Maniac Cop 2
Directed by William Lustig
Renegade police officer Matthew Cordell once roamed the streets of New York City unleashing his murderous brand of vigilante justice upon its denizens before being struck down by good cop Jack Forrest. Now, Forrest is eager to move on from those heinous events, but he is stopped short when a familiar killing spree begins. Though thought dead and gone, Cordell is back from the grave and ready to wreak his merciless havoc once more.
A New York detective hunts an undead policeman, now teamed up with a killer of strippers.
Cast: Robert Davi, Claudia Christian, Michael Lerner
Member Reviews
A great fun horror movie with all the right elements. Shootings,crazy driving scenes and, of course, some NY strip clubs to put it all together. You can't take it too seriously but its fast paced and very entertaining. As I watched it, I kept thinking to myself: Did people really think and talk like that in the early 90's?? Highly recommended.
Far superior to the first, while its a fine movie in theory it has severe pacing issues and just loses all steam about a half hour before its over. The sequel here is just a fun spooky slasher that literally couldnt exist today. It played on the rising fear of distrust people had in civil servants after all. Plus! Bonus connection to "Sleepaway Camp" Ben the cook is this movies Harry the blind vendor. Never noticed until now! If you simply cant get enough supernatural bad cops check out Psycho Cop 1&2
soo good! Maniac Cop is one of my fave trilogies!
Fun detours and great pacing. Must watch.