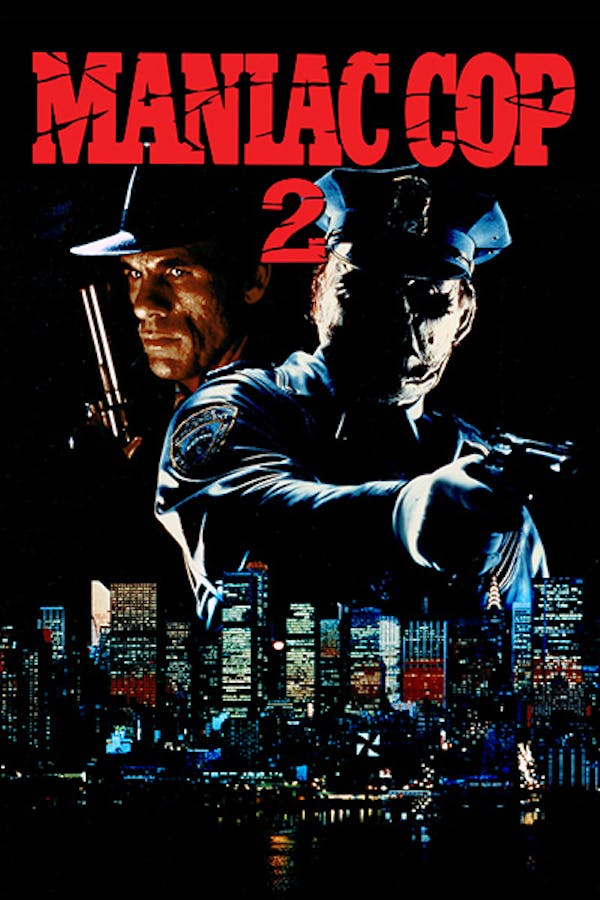 Maniac Cop 2
Directed by William Lustig
Renegade police officer Matthew Cordell once roamed the streets of New York City unleashing his murderous brand of vigilante justice upon its denizens before being struck down by good cop Jack Forrest. Now, Forrest is eager to move on from those heinous events, but he is stopped short when a familiar killing spree begins. Though thought dead and gone, Cordell is back from the grave and ready to wreak his merciless havoc once more.
A New York detective hunts an undead policeman, now teamed up with a killer of strippers.
Cast: Robert Davi, Claudia Christian, Michael Lerner
Member Reviews
One of the better 80s classic horror slasher B-movies.
Pretty good movie, a step up from the previous film
I can't believe I'm saying this but a sequel is actually better than the original. The men in "teamed" up with understood their assignment on this movie completely and delivered a better performance than any of the "protagonists". The Maniac Cop rap was also an amazing corny touch.
dang in this one his face got rotten