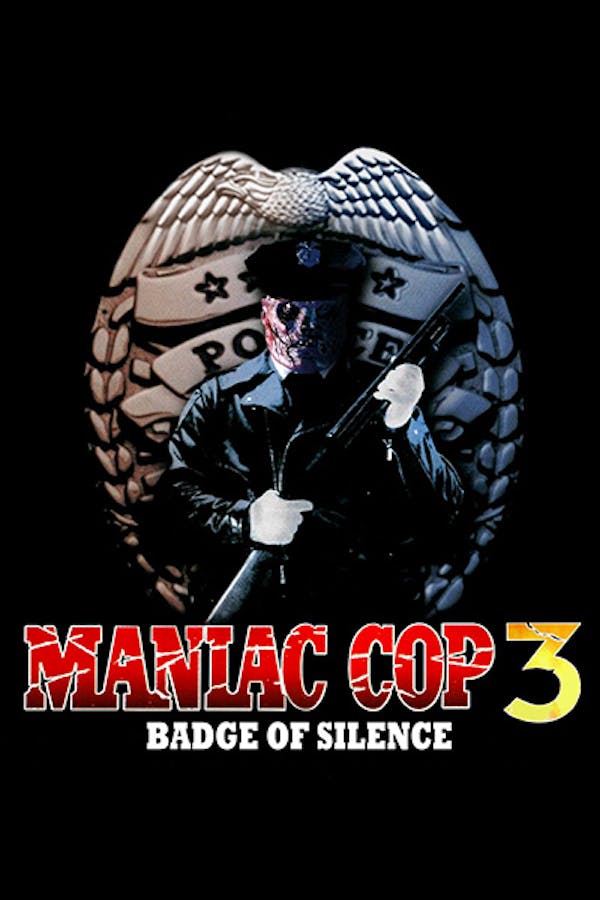 Maniac Cop 3: Badge of Silence
Directed by William Lustig
Cop Katie Sullivan shoots two crooks who are robbing a store, and though she's also wounded in the process, reporters cast her as a trigger-happy rogue. Devious police department bosses, hoping to get rid of a public relations problem, plan to kill Sullivan. But Matt Cordell, a dead cop who's just been resurrected, takes a liking to Sullivan and is determined to mow down her enemies.
The undead policeman returns to fight for the life and soul of a wounded policewoman.
Cast: Robert Davi, Robert Z'Dar, Caitlin Dulany
Member Reviews
OMG I loved all of them is there a part 4? It's old but cool and I'm old and cool
Honestly if it wasnt for the stellar and creative stunt work in the last quarter or so this would be kind of miserable BUT that quarter...amazing, fun, crazy! Doesnt matter the rest of the movie made no sense and was stock footaged AND lost the awesome theme music. Much worse that Maniac Cop 2 but overall better than part 1 due to the end sequence. Too bad we never got a Maniac Cop 4 with Kate the Lady cop teaming up with the late great Zdar.
It's a mess and I love it.
Not as good as the first two movies and seemed like they could have done alot more with the story and had Cordell come back for more of a reason than to find love lol
Nonsensical from start to finish. Final act features some fun stunt work bu