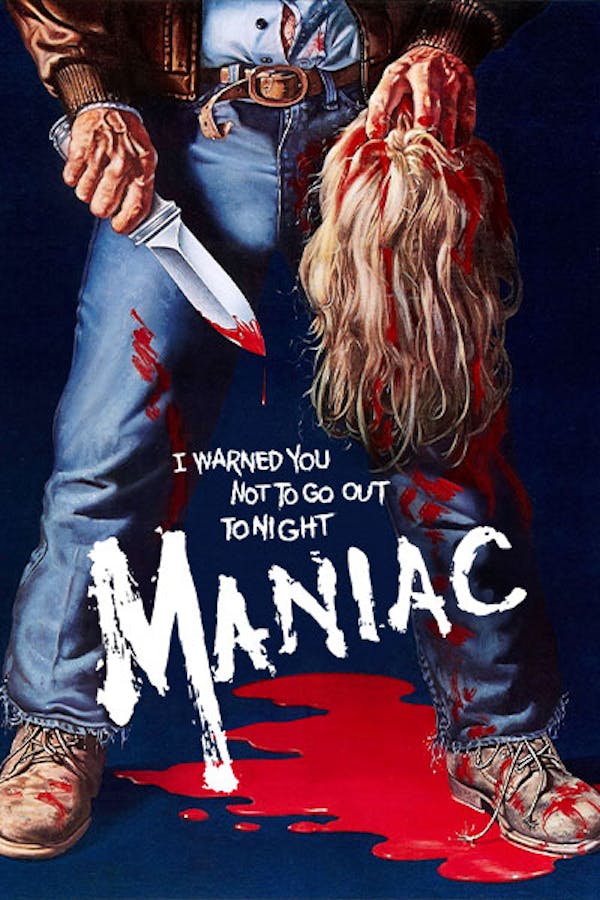 Maniac
Directed by William Lustig
A twisted psychopath displays his victims' scalps on mannequins in his apartment in Bill Lustig's iconic 1980's slasher movie. The pretty women who encounter Frank Zito (super creep Joe Spinell) all wind up dead. But when Frank meets a female photographer named Anna (cult-horror star Caroline Munro), his interest in her - and her affection for him - leads to a battle between his good and bad sides. MANIAC's famous tagline read "I WARNED YOU NOT TO GO OUT TONIGHT," but no matter whether you watch it inside or out, you run the risk of being scared to death.
A twisted psychopath displays his victims' scalps on mannequins in his apartment.
Cast: Joe Spinell, Caroline Munro, Abigail Clayton
Member Reviews
Hands down one of my most favorite! A serious classic!
If you love 80s horror like i do , this is a must watch. Joe Spinelli is fantastic as the maniac . But of course no 80s horror movie would be complete without special effects from Tom Savini. The great man even makes a cameo. Fantastic 80s horror classic and very underrated in my opinion. Pretty graphic for a 1980 film. Loved this movie.
Joe Spinell's performance really makes this movie stand out. This movie is an underrated horror gem of the 80's that deserves more recognition.
When I watched this dor the first time a few years ago, it was the first movie to have shock me and make me feel extremely uneasy in a LONG time. This is probably my favorite cult classic horror movie ever. Joe Spinell's performance os believable every step of the way. Tom Savini's special effects are great as always (the bridge scene is spectacular)
Really great, might even like it more than the reboot with Elijah Wood. BOTH deserve a watch, I think Elijah played a better act, but the original feels grittier. Extremely realistic headshot in one scene, overall really well done. Extremely unpleasant to watch, that's just the mark of a damn good horror movie.