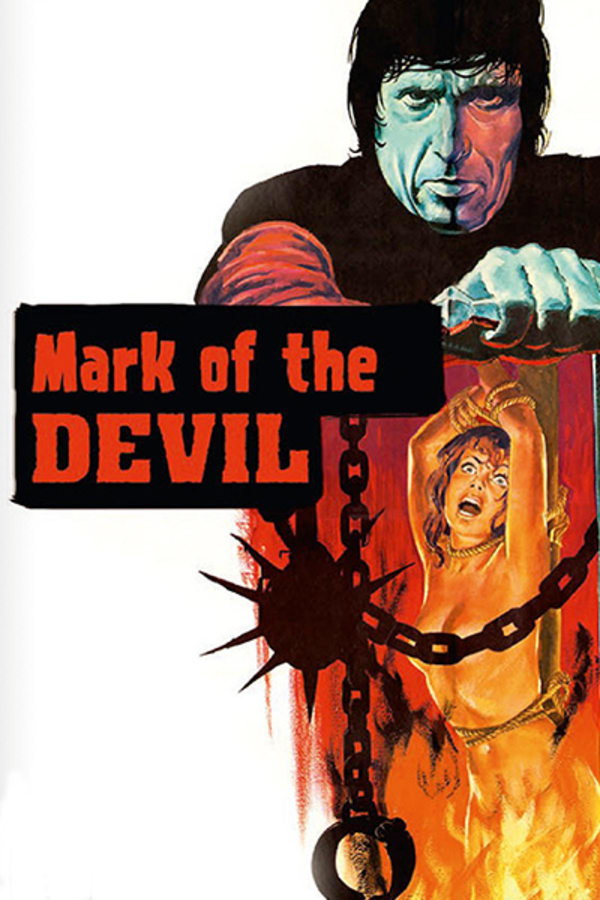 Mark of the Devil
Directed by Michael Armstrong
In this gothic horror set in 18th century Austria, witchfinder Lord Cumberland (Herbert Lom) and his apprentice Christian von Meruh (Udo Kier) travel the countryside tracking down those they suspect of devil worship, issuing severe punishments and toture to anyone deviating from God's path. When rival witchfinder, Albino (Reggie Nalder) is murdered by Lord Cumberland, Christian loses faith in his mentor and begins to question the true motive behind the church's witch trials. An unflinching look at religious persecution, MARK OF THE DEVIL explores the hypocrisy of Christianity challenging ideas of morality and religion in this depraved tale. Contains violence and gore.
A witchfinder questions his duties in this stark, unsettling 18th-century set horror.
Cast: Udo Kier, Herbert Lom, Olivera Katarina
Member Reviews
Classic trashy exploitation, and this movie features the classic Udo Kier.
Its a cheesy 60s movie but I loved it. A story as true as they come this movie is based on the real Christian/Catholic hunt for witches and the ease of being found a witch or in leaugue with satan, as well as how they were tortured. Time has shown the church puts criminals in positions of power, then they were rapist of women and now children, much is relevant from this film because the basis for the movie is social influence and how far and low it takes the wrong people.
Good movie. I liked it. Watch it.
Acting and bad dubbing do not hold at all but the story I feel is extremely relevant today especially with all these violent hate communities. Salem Witch Trials,Torquemada and Jonestown comes to mind when I watch this. Brave movie that obviously started a trend. Stay away if your Religious you will hate it.
I don't see how anyone could be confused the straight forward plot but there isn't much merit to the movie.