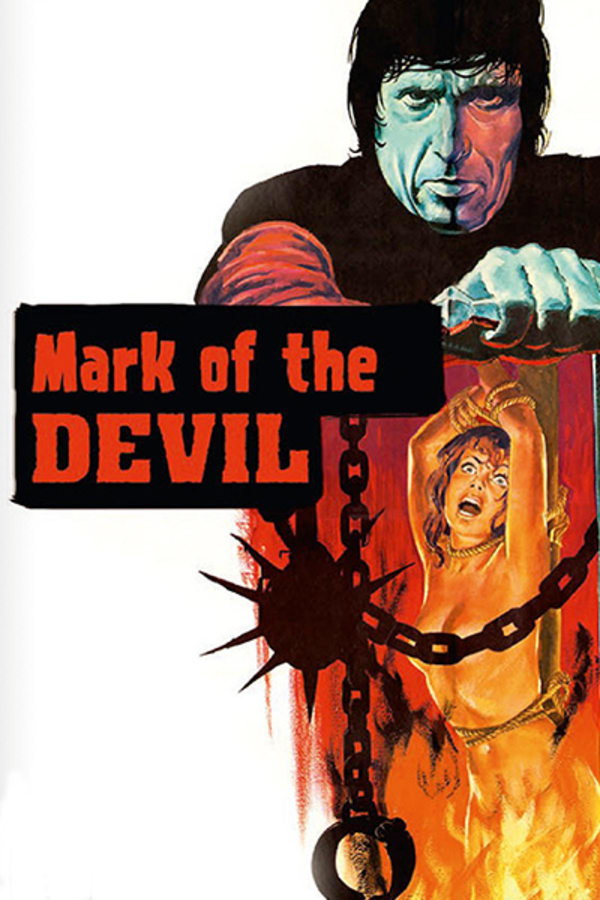 Mark of the Devil
Directed by Michael Armstrong
In this gothic horror set in 18th century Austria, witchfinder Lord Cumberland (Herbert Lom) and his apprentice Christian von Meruh (Udo Kier) travel the countryside tracking down those they suspect of devil worship, issuing severe punishments and toture to anyone deviating from God's path. When rival witchfinder, Albino (Reggie Nalder) is murdered by Lord Cumberland, Christian loses faith in his mentor and begins to question the true motive behind the church's witch trials. An unflinching look at religious persecution, MARK OF THE DEVIL explores the hypocrisy of Christianity challenging ideas of morality and religion in this depraved tale. Contains violence and gore.
A witchfinder questions his duties in this stark, unsettling 18th-century set horror.
Cast: Udo Kier, Herbert Lom, Olivera Katarina
Member Reviews
horrific and uncompromising look at the witchfinders and the poor woman they accused. you can tell it's an old movie but for horror fans an absolute must watch. loved it.
Terrific, grimy old sleaze from back in the day. Udo Kier, while dubbed, is gorgeous as ever and Herbert Lom makes for a properly lecherous witch finder in this classic that handed you a barf bag along with your ticket. Man, do I miss the promotions of old!
Reminds you that Jesus died in the same way. Very sad, yet good production & a good watch. Thankyou
I thought this was going to be a cheap cash in on the success of Witchfinder General but actually outside of the Witchfinder element it's not the same. Surprisingly brutal and powerful its only big let down is the often poor dubbing. Very disturbing stuff.