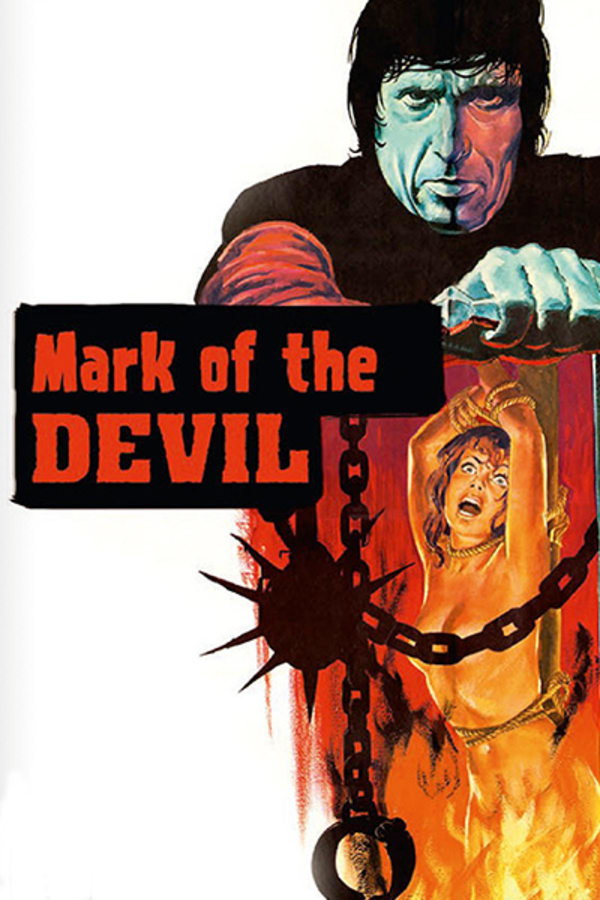 Mark of the Devil
Directed by Michael Armstrong
In this gothic horror set in 18th century Austria, witchfinder Lord Cumberland (Herbert Lom) and his apprentice Christian von Meruh (Udo Kier) travel the countryside tracking down those they suspect of devil worship, issuing severe punishments and toture to anyone deviating from God's path. When rival witchfinder, Albino (Reggie Nalder) is murdered by Lord Cumberland, Christian loses faith in his mentor and begins to question the true motive behind the church's witch trials. An unflinching look at religious persecution, MARK OF THE DEVIL explores the hypocrisy of Christianity challenging ideas of morality and religion in this depraved tale. Contains violence and gore.
A witchfinder questions his duties in this stark, unsettling 18th-century set horror.
Cast: Udo Kier, Herbert Lom, Olivera Katarina
Member Reviews
This movie is definitely a product of its time with the camera style, music, visual effects and story telling of the early 70's. But this movie did exactly what it intended, to show a disturbing look into the false witch hunts of earlier times. There are several disturbing scenes and themes throughout. Do not expect a modern horror movie, but this movie is very good for what it is trying to portray (if you can get thru the happy music in odd places) Worth the watch for historical references.
This movie is from 1972 and tries to realistically recreate the witch hunts of the 18th century. It's not really a horror movie, although there is tons of torture and gore, it's more of a period piece, I guess. It's horribly dubbed and has a few bizarre sound effects. Regardless, I really enjoyed this film. The story, the super dark side of humanity and religion, I really dig that kind of stuff. There were no actual witches, just a sadistic church butchering and torturing hundreds of innocent people. Super interesting watch.
Straight trash.... don't waste time watching this...
It's a very merciless movie and showcases a lot of its VFX and frankly, I thought some of the shots were quite clever or at least did enough to deliver a scene where they didn't HAVE those VFX as in they couldn't accomplish it conventionally. Anyways, the story cuts can be rough sometimes and I really had no idea where this movie was going with its sub plots going everywhere (and hey, remember the puppeteer father being tortured via Chinese Water Torture? That guy was never rescued) so it is a tough gauge but I'd give it four stars for scenery, the fact that it's a witch hunting movie and for the brilliant performances by Herbert Lom and Reggie Nalder. Absolutely chilling performances. I also liked the dark comedy take mixing the happy go-lucky Romance Music with a Gothic setting in a horror movie. Hilarious. Worth a watch. So, four witches burning at the stake out of five!
not bad worth a watch if youd like to know more about witch hunters