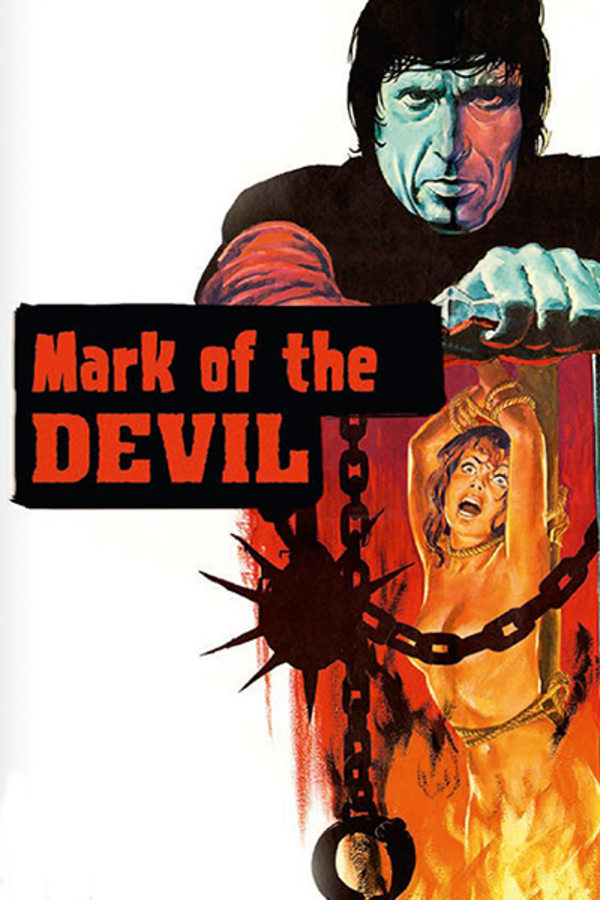 Mark of the Devil
Directed by Michael Armstrong
In this gothic horror set in 18th century Austria, witchfinder Lord Cumberland (Herbert Lom) and his apprentice Christian von Meruh (Udo Kier) travel the countryside tracking down those they suspect of devil worship, issuing severe punishments and toture to anyone deviating from God's path. When rival witchfinder, Albino (Reggie Nalder) is murdered by Lord Cumberland, Christian loses faith in his mentor and begins to question the true motive behind the church's witch trials. An unflinching look at religious persecution, MARK OF THE DEVIL explores the hypocrisy of Christianity challenging ideas of morality and religion in this depraved tale. Contains violence and gore.
A witchfinder questions his duties in this stark, unsettling 18th-century set horror.
Cast: Udo Kier, Herbert Lom, Olivera Katarina
Member Reviews
The music from this movie is great, years ago I went and downloaded the main theme and it still randomly comes up on a shuffled playlist at times. I have no idea what such catchy, romantic, and just plain HAPPY sounding tunes are doing in notorious torture flick MARK OF THE DEVIL but I'm not complaining.
Its alright, not a bad one but a pass. The pacing is slow, the scenery and setting is absolutely fantastic. Its a good window into the past honestly.
Awesome movie! You do anything and you're a WITCH!!
When you hear the term, "the good old days", they aren't referring to this time in history, that's for sure. As for the film, the torture scenes are still quite brutal to watch, even by today's standards. I wonder if the film was made to just shock its audience by seeing how far they could go in the violence onscreen. I usually like gothic horror, but this one left me cold, even with Herbert Lom's evilly wicked performance.