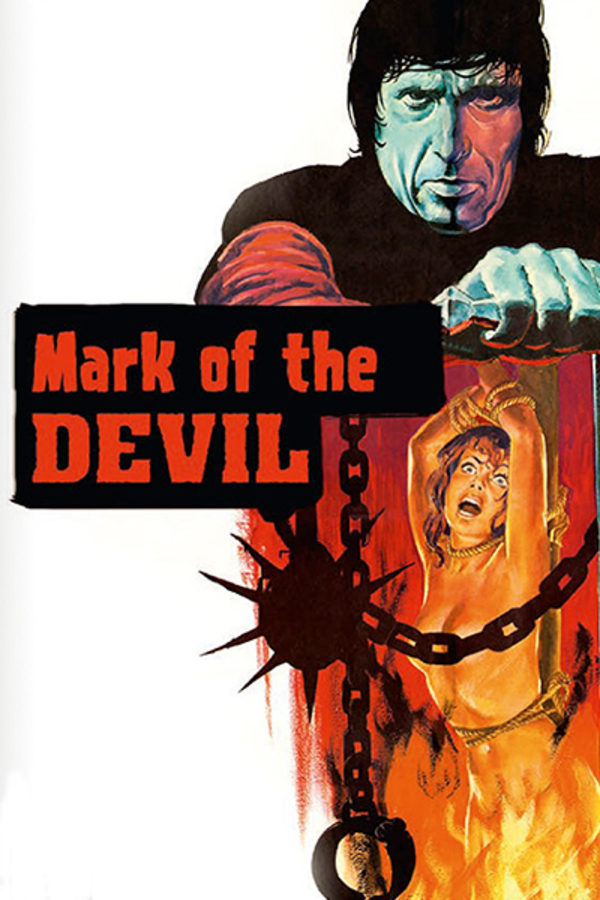 Mark of the Devil
Directed by Michael Armstrong
In this gothic horror set in 18th century Austria, witchfinder Lord Cumberland (Herbert Lom) and his apprentice Christian von Meruh (Udo Kier) travel the countryside tracking down those they suspect of devil worship, issuing severe punishments and toture to anyone deviating from God's path. When rival witchfinder, Albino (Reggie Nalder) is murdered by Lord Cumberland, Christian loses faith in his mentor and begins to question the true motive behind the church's witch trials. An unflinching look at religious persecution, MARK OF THE DEVIL explores the hypocrisy of Christianity challenging ideas of morality and religion in this depraved tale. Contains violence and gore.
A witchfinder questions his duties in this stark, unsettling 18th-century set horror.
Cast: Udo Kier, Herbert Lom, Olivera Katarina,
Member Reviews
Good score and performances and def sums up how I feel about the types of vermin who perform all kinds of evil in the name of God. But it's a grim watch to be sure, can't exactly say I enjoyed it.
I pretty much love anything with Udo in it...
Also, I hear a lot of sound bytes from Electric Wizards "Dopethrone" 🤘🤘
Definitely worth watching!
In spite of being known as just another gore exploitation flick, the movie is pretty good. The music, acting, story, etc. There was a drama in the movie, which I really liked. It really got to me how people were treated so badly in the name of the Church... and the ending was sad, honestly.