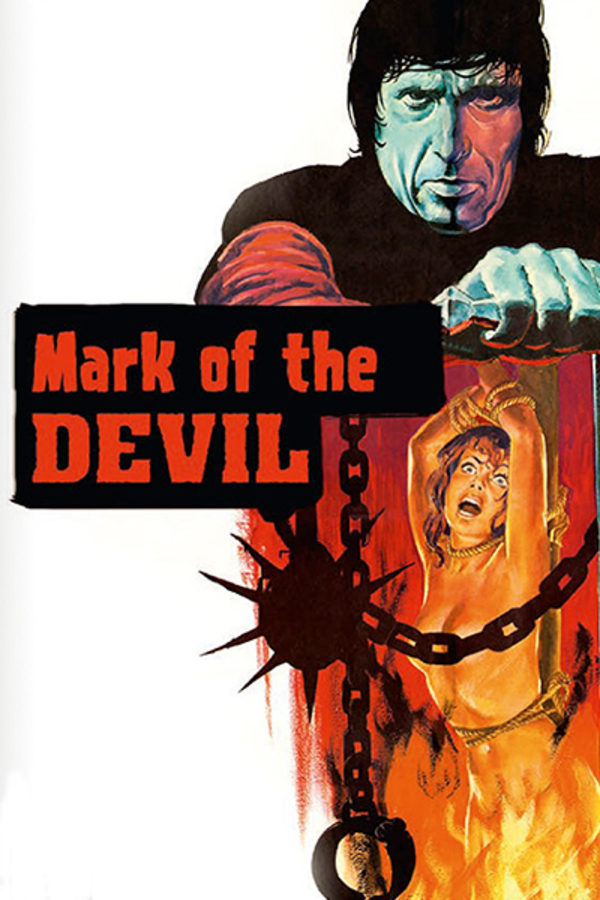 Mark of the Devil
Directed by Michael Armstrong
In this gothic horror set in 18th century Austria, witchfinder Lord Cumberland (Herbert Lom) and his apprentice Christian von Meruh (Udo Kier) travel the countryside tracking down those they suspect of devil worship, issuing severe punishments and toture to anyone deviating from God's path. When rival witchfinder, Albino (Reggie Nalder) is murdered by Lord Cumberland, Christian loses faith in his mentor and begins to question the true motive behind the church's witch trials. An unflinching look at religious persecution, MARK OF THE DEVIL explores the hypocrisy of Christianity challenging ideas of morality and religion in this depraved tale. Contains violence and gore.
A witchfinder questions his duties in this stark, unsettling 18th-century set horror.
Cast: Udo Kier, Herbert Lom, Olivera Katarina,
Member Reviews
3 Skulls for Udo Kier. No other reason to watch the film.
I understand Mark Of The Devil vomit bags were given to viewers of this film in the movie theatres. I would have had mine filled with popcorn!
Excellent movie. It is old, but still powerful and very disturbing. It was especially upsetting seeing how easy it was for women to be abused by pretty much everyone. They were damned if they did or damned if they didn't, literally. One woman was being tortured for being raped. Fucking logic?!
Lord cumbersnatch had way too much makeup on his nose,and only his nose.. very distracting
One part low rent, torture porn, ripoff of Witchfinder General. One part brilliant anti-Capitalist satire. Good movie.