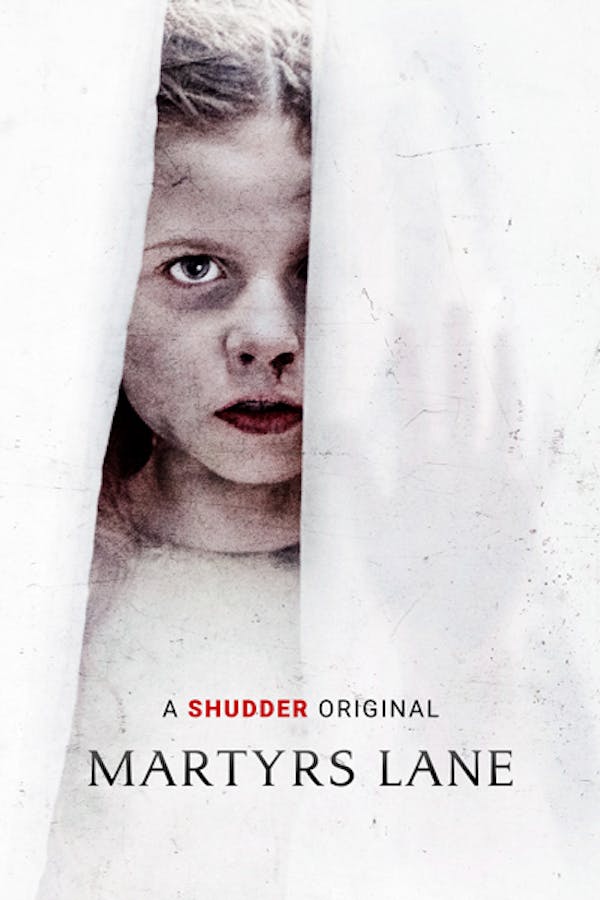 Martyrs Lane
Directed by Ruth Platt
In this unsettling ghost story, Leah, 10, lives in a large, old house with her family but can't quite work out why her mother seems so distant. At night she is visited by a mysterious guest, who might be able to give her some answers. With a new challenge every night, Leah is rewarded with bits of knowledge that, when pieced together, threaten to shine a dangerous light on both the truth in her nightmares and of the world she lives in. A SHUDDER ORIGINAL.
Leah, 10, has terrible nightmares. Her mother seems distant somehow, lost in her thoughts. A small, nightly visitor brings Leah comfort, but soon Leah will realise that her little visitor offers knowledge that might be very, very dangerous.
Cast: Kiera Thompson, Denise Gough, Sienna Sayer, Steven Cree, Hannah Rae
Member Reviews
Interesting story. Slightly muddled ended. The two child actors were both quite a joy to watch. The impact of how a family deals with trauma is shown effectively and painfully. 3.5 stars.
Haunting story of grief in family dynamics. But DAMN I needed a proper ending. Not scary. Sad, wildly great acting by those two little girls. I still don't understand the lodger leaving angry.
I understood who it was and what happened but i was just confused by the end. Was it a dream? Was it real? It seemed to be both but i just do not get it. Other than that, it was ok. Just annoyed it was so confusing at the end.