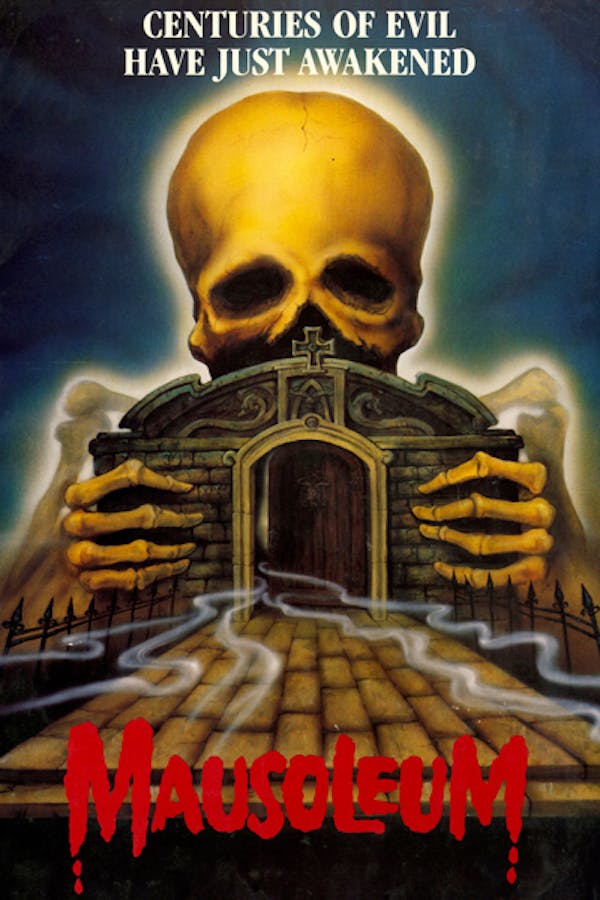 Mausoleum
Directed by Michael Dugan
Strange voices draw ten year-old Susan Walker to a mausoleum. Inside, she unleashes a demonic force that will take control of her body on her 20th birthday. As the possession begins, it will set the stage for some astounding wtf shocks.
In this wtf shocker, a demonic force takes possession of a woman on her 20th birthday.
Cast: Marjoe Gortner, Bobbie Bresee, Norman Burton, Maurice Sherbanee
Member Reviews
if you take this movie for what it is: pure 80's scary movie,then you can lay back,grab your popcorn, and push play. the special effects are pure 80's fun and funny. When she gets those green fluorescent eyes, it is hell to pay. Budget low, acting stiff,predictable plot, and fun entertainment. The 80's horror movies were a special breed.
Watched this until between 10-15 minutes in, then had to skip through bc it was soooo slow. Finally skipped straight to the climax which was almost interesting. Im actually having a hard time keeping my eyelids open right now because that was such a pill.
This movie is a hidden gem. I'd never heard of it but it is definitely a cheesy campy ride with some questionable acting and a truly awesome colour scheme. It's fun. Would be great to watch with some friends and some brews.
For some reason I passed up on this one for years, finally I watched it. Loved it, total blast.
Suzy QQ is one hot green eyed granny.