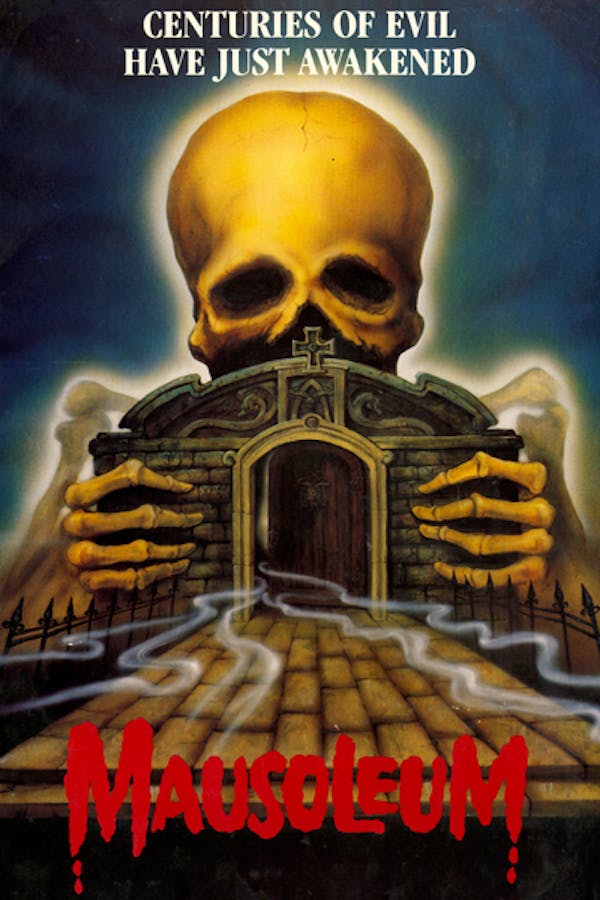 Mausoleum
Directed by Michael Dugan
Strange voices draw ten year-old Susan Walker to a mausoleum. Inside, she unleashes a demonic force that will take control of her body on her 20th birthday. As the possession begins, it will set the stage for some astounding wtf shocks.
In this wtf shocker, a demonic force takes possession of a woman on her 20th birthday.
Cast: Marjoe Gortner, Bobbie Bresee, Norman Burton, Maurice Sherbanee
Member Reviews
wicked awesome movie. a must watch with a group of friends and some drinks!
This film is one of those I missed growing up in the 80s because you could only afford to rent so many movies at the video store but it always had such a bad ass cover and you wish you had rented it. Demonic possession, graveyards, and boobs. Super fun.
It was okay. I like the Evil better. The guy that played the husband was a bad guy in the movie, "Earthquake."
Pretty good for the time period. I liked the special effects.