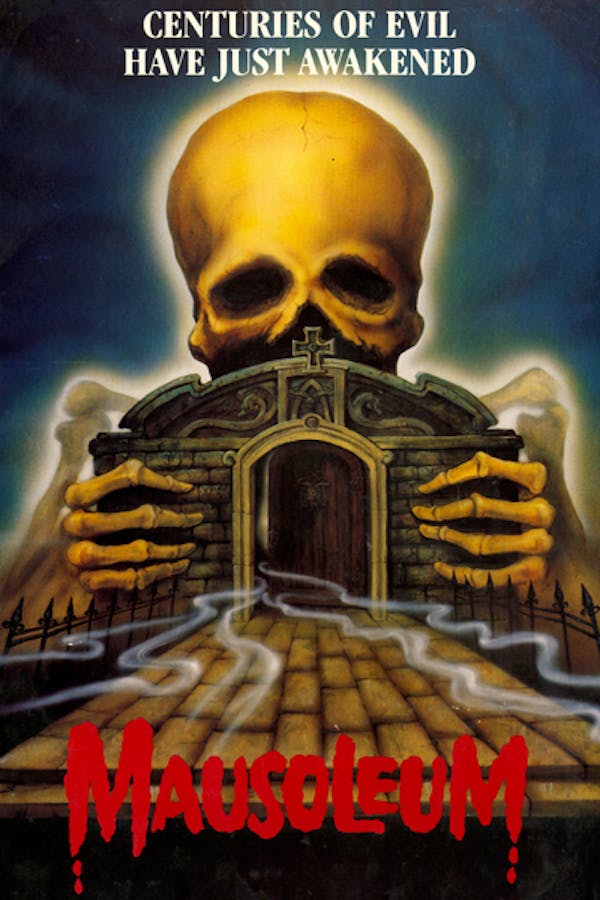 Mausoleum
Directed by Michael Dugan
Strange voices draw ten year-old Susan Walker to a mausoleum. Inside, she unleashes a demonic force that will take control of her body on her 20th birthday. As the possession begins, it will set the stage for some astounding wtf shocks.
In this wtf shocker, a demonic force takes possession of a woman on her 20th birthday.
Cast: Marjoe Gortner, Bobbie Bresee, Norman Burton, Maurice Sherbanee
Member Reviews
Very fun bad movie: yes the acting is overall terrible, the direction is strictly amateur-hour, and the story is silly. But it is always totally entertaining and you just never quite know what's coming next.
Just as WTF as you t makes itself put to be. A ridiculously fun horror movie that has some of the best (read worst) VFX
Glowing green eyes, Demon Tits, Exploding Heads and more. A damn good time.
Cheesy horror movies of the 80's are the best. Just take for what it was back in the 80's and don't compare it by today's standards.
Clear inspiration for Daniel Isn't Real. Check out the OG.