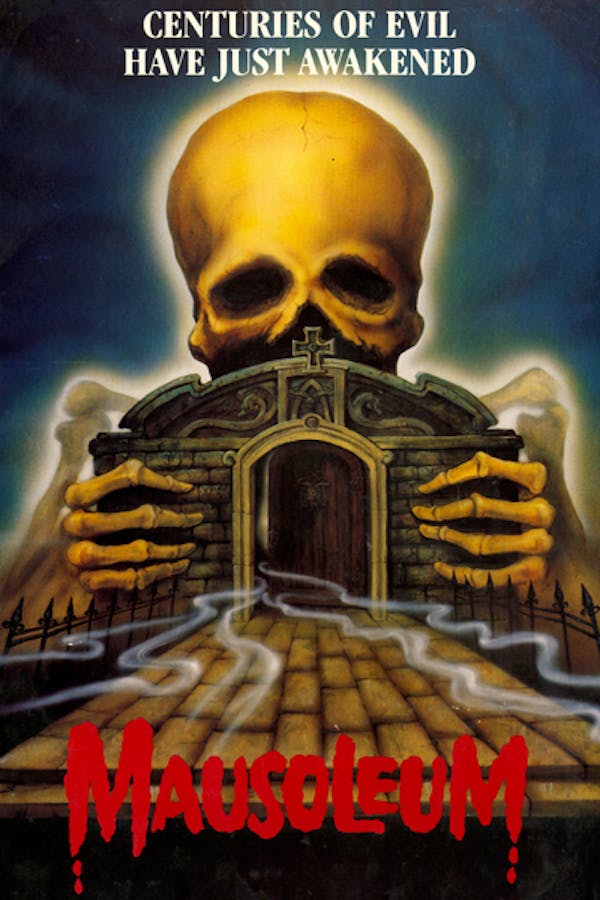 Mausoleum
Directed by Michael Dugan
Strange voices draw ten year-old Susan Walker to a mausoleum. Inside, she unleashes a demonic force that will take control of her body on her 20th birthday. As the possession begins, it will set the stage for some astounding wtf shocks.
In this wtf shocker, a demonic force takes possession of a woman on her 20th birthday.
Cast: Marjoe Gortner, Bobbie Bresee, Norman Burton, Maurice Sherbanee
Member Reviews
very silly, i enjoyed it. some stange soundtrack choices but it was good.
When the blurb says wtf shocks, they're not kidding. This is some classic 80's horror. The corny acting looks like it might as well have been Italian dubbing. But the kills, oh my god, the kills! Kudos to the make-up effects guy, the demon effects are awesome and gross. there are some really trippy moments and lots of "holy..what the?" moments. I LOVE the maid, Elsie. She's the only one with any damn sense. Solid 5/5. Check it out!
those green glowy squeaky eyes!