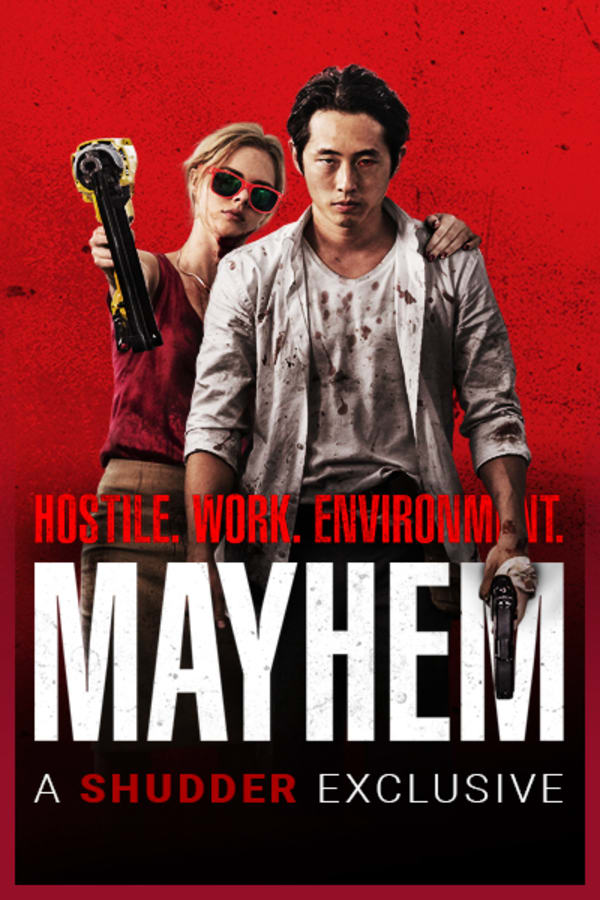 Mayhem
Directed by Joe Lynch
Derek Cho (Steven Yeun, "The Walking Dead") is having a really bad day. After being unjustly fired from his job, he discovers that the law firm's building is under quarantine for a mysterious and dangerous virus. Chaos erupts throughout the office as the victims of the disease begin acting out their wildest impulses. Joining forces with a former client (Samara Weaving, "Ash vs Evil Dead") who has a grudge of her own, Derek savagely fights tooth and nail to get to the executives on the top floor and settle the score once and for all. A SHUDDER EXCLUSIVE.
Just after being fired, Derek's office is put into quarantine for a virus that causes people to act out their wildest impulses. As chaos erupts, he makes his way to the top-floor executives to settle the score once and for all.
Cast: Steven Yeun, Samara Weaving, Steven Brand
Member Reviews
Awesome. THis reminds me of the movie called THE BELKO EXperiment
Not a horror movie, but okay I guess.
Already being a fan of Steven Yeun, I had high hopes for this film and I wasn't disappointed! It was such a bad a**, gorey, revengeful, killing flick! I loved the creative death scenes, it was funny and made us all imagine killing our shitty bosses and getting away with it. Definitely recommend this!!