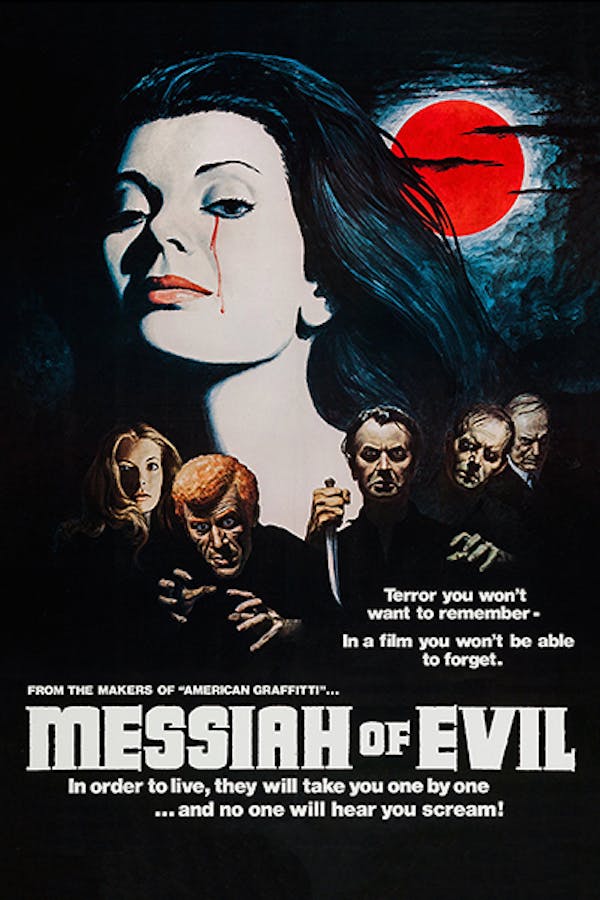 Messiah of Evil
Directed by Willard Huyck, Gloria Katz
A young woman goes searching for her missing artist father. Her journey takes her to a strange Californian seaside town governed by a mysterious undead cult. William Huyck & Gloria Katz's hypnotic, unsettling independent horror is a must-see gem.
A young woman heads to a mysterious seaside town in search of her father, in one of the great cult gems of 70s horror.
Cast: Michael Greer, Marianna Hill, Joy Bang
Member Reviews
A sleeper gem that sadly gets a bit sleepy. Visually rich, some subtly solid acting and a horror style that blends Dawn Of The Dead with Invasion Of The Body Snatchers. A patient viewer will be rewarded!
Loved it, very Suspiria-esque as another review said. Bright, unique looking backgrounds and set design. cinematography and music reflected this. Had some genuinely spooky parts, too. Overall very cool if you're into weird artsy 60s films and horror!
boring emotionless rubbish
Boring and didnt make any sense.
Uh, this movie was stupid! And it made no sense either. Ive seen horror movies from the 70's and 80's that were great for their time but this movie was not what I'd considered a classic.