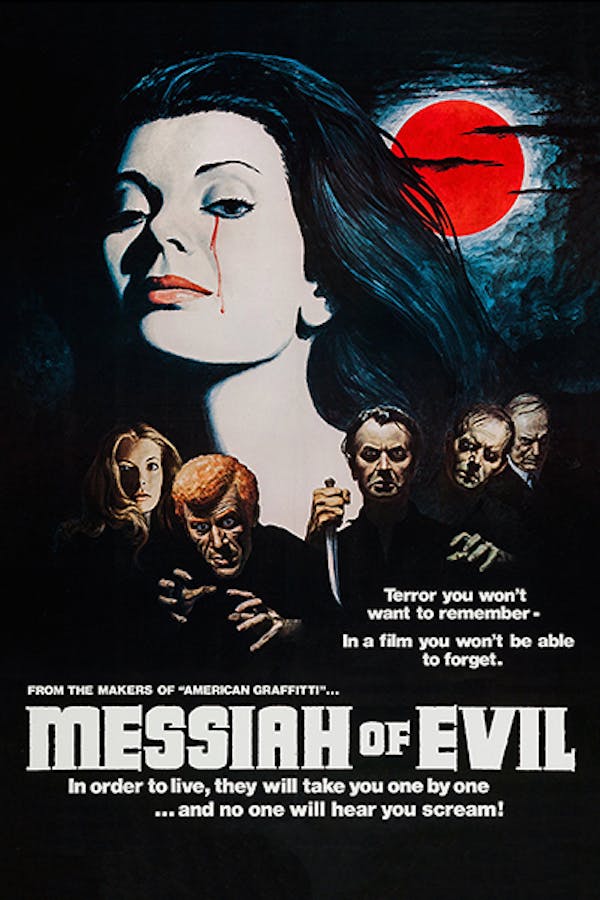 Messiah of Evil
Directed by Willard Huyck, Gloria Katz
A young woman goes searching for her missing artist father. Her journey takes her to a strange Californian seaside town governed by a mysterious undead cult. William Huyck & Gloria Katz's hypnotic, unsettling independent horror is a must-see gem.
A young woman heads to a mysterious seaside town in search of her father, in one of the great cult gems of 70s horror.
Cast: Michael Greer, Marianna Hill, Joy Bang
Member Reviews
Excellent! Excellent! Excellent!
Strange and unnerving, worked for me!
A strange, eerie vision of a film. The vibe of this movie is surreal.
Terrible, unwatchable, unconvincing in every way
Second half of this made me feel thigd i thought i could only feel in dreams. i love it!