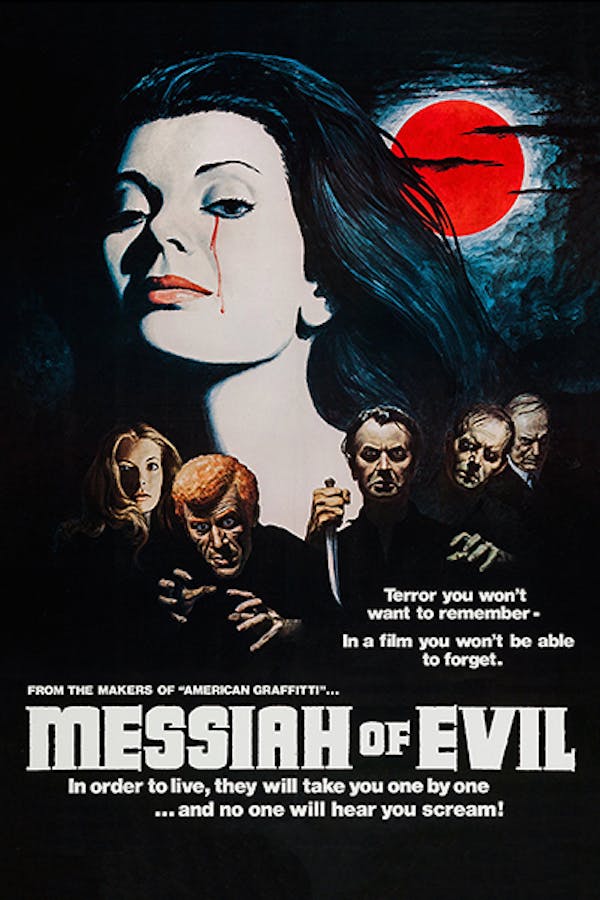 Messiah of Evil
Directed by Willard Huyck, Gloria Katz
A young woman goes searching for her missing artist father. Her journey takes her to a strange Californian seaside town governed by a mysterious undead cult. William Huyck & Gloria Katz's hypnotic, unsettling independent horror is a must-see gem.
A young woman heads to a mysterious seaside town in search of her father, in one of the great cult gems of 70s horror.
Cast: Michael Greer, Marianna Hill, Joy Bang
Member Reviews
Like David Lynch directing a zombie movie. Loved it.
Such a bizarre story I totally loved. At times, it's a little slow moving, but I couldn't stop watching.
Slow and boring to the end. Not a 70's cult gem as claimed. If you're looking for a true cult gem seek out I Drink Your Blood!
What a crazy and at times painfully dull movie. It keeps pulling you back in tho so it's worth a watch
Really fantastic, in both senses of that word. We float along with the main characters through this uncanny tale as though we were sharing a dream that slowly transmogrifies into a Freudo-Lovecraftian nightmare. Featuring a narrative with novelistic density and very evocative, occasionally stunning visuals. Recommended!