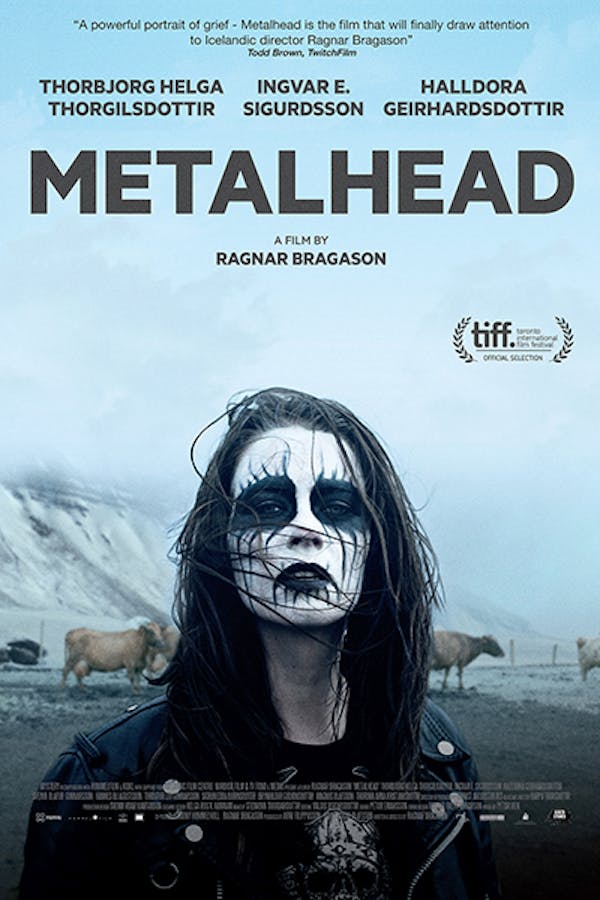 Metalhead
Directed by Ragnar Bragason
An intense drama of loss, faith, redemption, Megadeth and Judas Priest. It begins with a farming accident in the 1980s that sends a young girl, Hera, and her parents into a tail-spin of grief over the death of her heavy metal-obsessed older brother. A decade later and Hera is transformed into a sexy, surly headbanger and DIY musician, clutching her dead brother's guitar as she howls anthems of rage to a barn full of cows. Seemingly trapped in a haunted landscape, Hera painfully comes to terms with her family's loss and the sound of her own true voice.
An intense drama of loss, faith, redemption, Megadeth and Judas Priest.
Cast: Thora Bjorg Helga, Halldora Geirhardsdottir, Sevinn Olafur Gunnarsson
Member Reviews
Very great story line, its a simple movie that has elements of how some individuals lives are effected by heavy metal music. Not a horror movie but its worth a watch! Glad I got to see it.
Not really a horror movie, to be honest, but definitely well worth the watch. the jesusy stuff i couldn't be bothered with, but by the climax, i was in tears from the honesty and power of the pure expression. a well crafted tale of healing and empowerment.
Beautiful pastoral drama about coming into your own without compromise. Balance of nihilistic darkness of destruction with the delicate optimism in rebuilding. Confident, restrained, earned sentimentality, and very memorable. Didn't know what to expect, let alone to enjoy it this so much. Great film.
If Burzum weren't a racist, but an attractive Icelandic female? This was a mildly interesting one, especially if you're into metal (duh). Love the message at the end, v hopelandic.
Loved it... I can totally relate to this movie... The ending moved me...