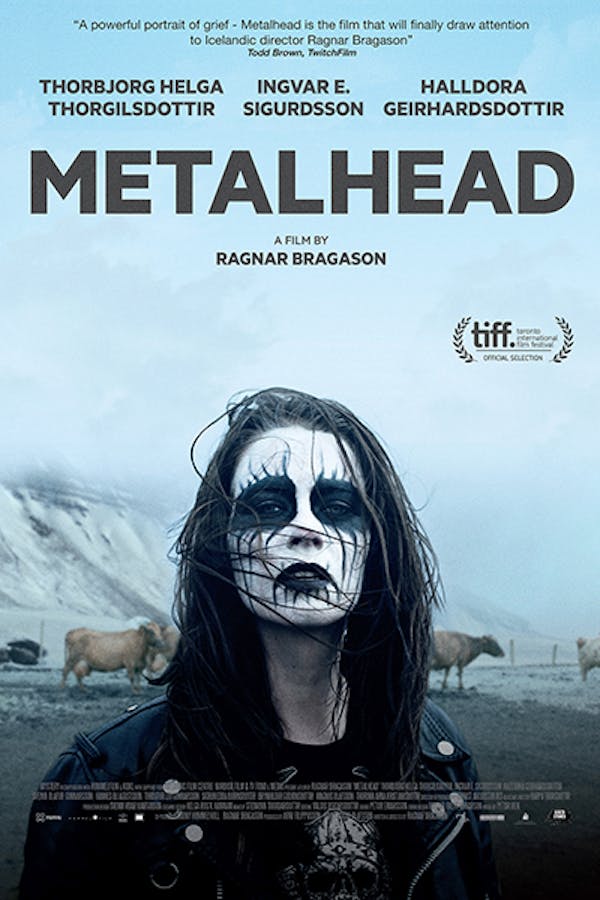 Metalhead
Directed by Ragnar Bragason
An intense drama of loss, faith, redemption, Megadeth and Judas Priest. It begins with a farming accident in the 1980s that sends a young girl, Hera, and her parents into a tail-spin of grief over the death of her heavy metal-obsessed older brother. A decade later and Hera is transformed into a sexy, surly headbanger and DIY musician, clutching her dead brother's guitar as she howls anthems of rage to a barn full of cows. Seemingly trapped in a haunted landscape, Hera painfully comes to terms with her family's loss and the sound of her own true voice.
An intense drama of loss, faith, redemption, Megadeth and Judas Priest.
Cast: Thora Bjorg Helga, Halldora Geirhardsdottir, Sevinn Olafur Gunnarsson
Member Reviews
kind of interesting, but nearing the end the movie enter wtf land.
worth the watch, i can relate to it fully and at some points almost cried because of how much i felt for her
Absolutely loved it! A truly unique story (for a change), and well acted. I especially appreciated the Dio reference. Horns up!
Very great story line, its a simple movie that has elements of how some individuals lives are effected by heavy metal music. Not a horror movie but its worth a watch! Glad I got to see it.
Not really a horror movie, to be honest, but definitely well worth the watch. the jesusy stuff i couldn't be bothered with, but by the climax, i was in tears from the honesty and power of the pure expression. a well crafted tale of healing and empowerment.